Northwestern Qatar, VCUarts Qatar, and the Doha Film Institute (DFI) have designed a new joint minor program in film and design. The program will provide students with advanced production and design training in film to create impactful visual narratives.
 
Northwestern Qatar Professor Rana Kazkaz and VCUarts Qatar Professor Johan Granberg spearheaded the committee that developed the program, which also includes Ben Robinson, education development producer at the Doha Film Institute. In addition to supervising student completion of six courses in film and design, the committee will work with students to develop senior capstone projects consisting of a visual portfolio and presentation.
 
Northwestern Qatar Dean and CEO Marwan M. Kraidy said the cross-institution collaboration addresses the increasing global demand for trained professionals in the film and design industries. "The new minor draws from our expertise in media and visual storytelling with VCUarts Qatar creative design expertise and DFI's capacity for professional mentorships. Together we will provide students with an education that prepares them for a profession that will require both creativity and knowledge of traditional and emerging technologies."
 
 "This collaboration is rooted in the spirit of multiversity in Education City and the key connections we have with our cultural partners such as Doha Film Institute, and underlies the cross-disciplinarity and connection between film and design." said Dean of VCUarts Qatar Amir Berbić, "The minor is designed to deepen perception when it comes to visual storytelling and media literacy, skills that are applicable to multiple career paths as well as graduate studies."
 
As part of the new minor, students from both universities will take a joint course in film and design and five electives of their choice from the list of courses that includes acting, animation, costume design, directing, sound design, and several others. They will also have the chance to apply their learnings in internships or production workshops as they complete their practical experience requirements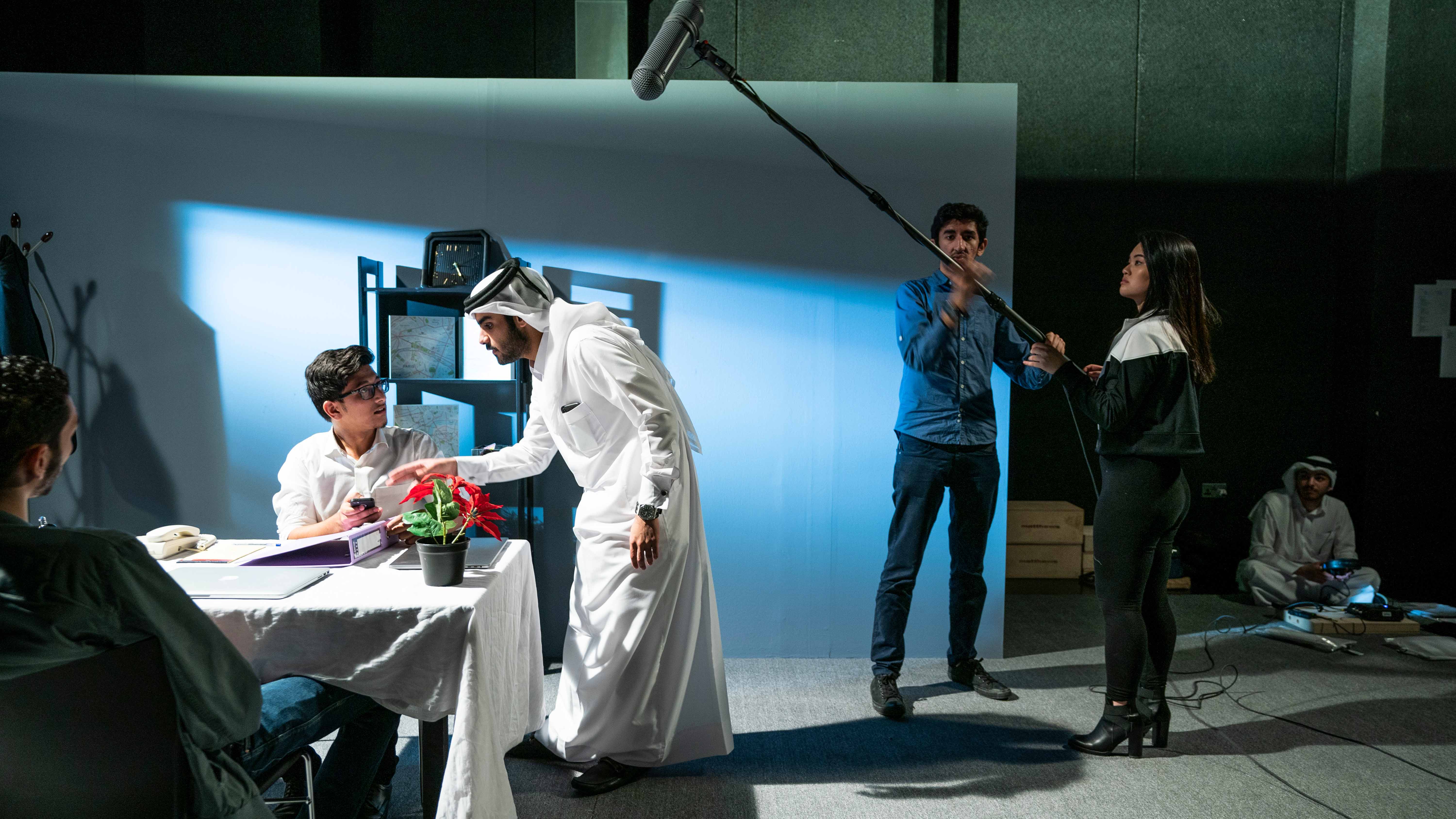 Fatma Hassan Alremaihi, chief executive officer, Doha Film Institute, added that "At the heart of building a vibrant ecosystem of film and creative professionals is providing high-quality educational opportunities locally. Over the years through our diverse programs, we have not only contributed to building an empowered generation of professionals but also nurtured a strong homegrown industry. The new program will strengthen the portfolio of 'Made in Qatar' projects with skilled professionals, trained in and from our nation, adding value to the advancement of the film and creative industries.  Our partnership underlines our commitment to provide the best in knowledge & resources to the community, and to strengthen their skills in an industry that is undergoing a fascinating transformation."
 
"Good design is immersive and has the potential to invoke all our senses. Here film and design meet, as the privileged view of the camera can give us immersive experiences from the future, outer space, the depths of oceans, other cultures, historic events, and places and so on," said Granberg. "In a time when a substantial quantity of informational and sensory input comes through moving images, it is logical to explore design from a film perspective and film from a design perspective."
 
Kazkaz, who teaches production and Arab cinema courses at Northwestern Qatar, explained how the new minor incorporates various design courses to help students become well-rounded filmmakers. "There is the storytelling and filmmaking aspect of what it means to create narratives but also the design and visual elements that support the overall story," noted Kazkaz. "Whether it is working for an NGO, a ministry, an arts organization, or a corporation, the workplace is increasingly looking for professionals who are trained in both aspects to tell their narratives."
 
The film and design minor is the latest program offered by Northwestern Qatar in collaboration with Qatar Foundation partner universities. The school also runs joint programs in Africana studies as well as in media and politics in partnership with Georgetown University in Qatar.