Northwestern Qatar students, faculty, and staff, along with members of the Education City community came together for the 28th commemoration of the 1994 genocide against the Tutsi in Rwanda at a Northwestern Qatar event hosted by the African Students Association.
Hosted as part of the annual
Kwibuka
commemoration where Rwandans and the international community commemorate the more than one million Tutsi who lost their lives during the 1994 genocide in Rwanda, the event featured a community screening and literary performances by Education City students under the theme "Remember, Unite, and Renew." 
"We are gathered here not only to remember but to unite and renew because we have a responsibility to preserve the memory of those we lost," said Nadege Bizimungu, president of Northwestern Qatar's African Students Association. "We remember everything in order to hold ourselves as Rwandans and the international community accountable to make sure that what happened in Rwanda never happens elsewhere in the world," added Bizimungu, who went on to underscore the importance of such gatherings in encouraging students to take part in the struggle against racism and bigotry.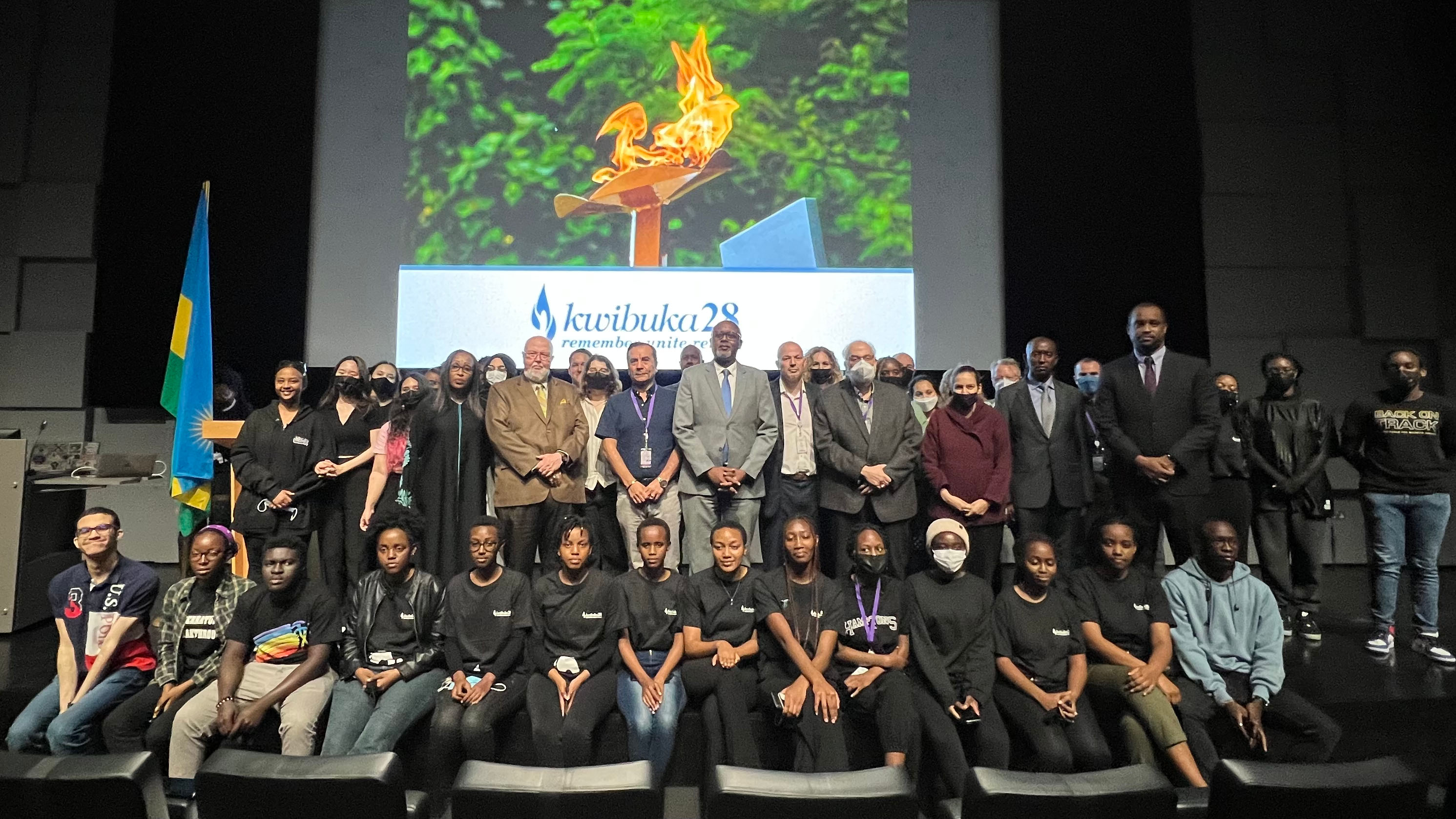 His Excellency the Ambassador of Rwanda to Qatar François Nkulikiyimfura joined the event and talked about the need to oppose any attempt to misrepresent the historical record for political purposes. "What happened in April 1994 should be called by its designation, a genocide against the Tutsi," said Nkulikiyimfura. "We must continue to fight against that ideology and the denial of the genocide against the Tutsi," said Nkulikiyimfura. "The testimonies and messages of hope should not be limited to survivors and Rwandans."
 
Stressing the importance of fighting against genocide revisionism ideology promoted in academia and media, Nkulikiyimfura said, "professors, researchers, historians, and you students as future journalists and future media and communication experts have a critical role to play—you should oppose distortions and manipulations of the fact which are numerous and can take many forms." He went on charge those attending with using their power as scholars and storytellers to overcome the terrible legacy of what he called one of the darkest chapters in human history and to help spread Rwandans' hope messages and testimonials.