Northwestern University in Qatar is preparing to celebrate its largest graduating class to date at the Class of 2022 graduation ceremony on April 25, 2022.
Graduating seniors attending the ceremony will hear from Morton Schapiro, president of Northwestern University, Marwan M. Kraidy, dean and CEO of Northwestern Qatar, and Doha Film Institute CEO Fatma Hassan Alremaihi, who will address the graduating class as this year's graduation speaker.
Ranked among the top 500 most influential business leaders shaping the global entertainment industry by Variety International, Alremaihi is responsible for setting and overseeing the strategic direction of the Doha Film Institute, maintaining its focus on promoting film culture in Qatar, and developing its presence on the regional and international stage. She was appointed as CEO of the institute in 2014. Commenting on the selection of the speaker, Kraidy said, "Alremaihi is an inspirational figure for many of our graduates and an industry leader whose life and career achievements reflect and illuminate the purposes of our school and the values we hold. We are honored to have Alremaihi join us in celebrating our graduating class as graduation speaker."
Approximately 110 students majoring in journalism and communication make up this year's graduating class, which will be celebrated at an in-person ceremony on campus as the school marks a decade since the graduation of its inaugural class in 2012. As the school celebrates the graduation, they join Northwestern's global network of more than 250,000 alums and fellow Northwestern Qatar alumni who have become leaders and practitioners in media, journalism, government, business, and higher education in Qatar and around the world.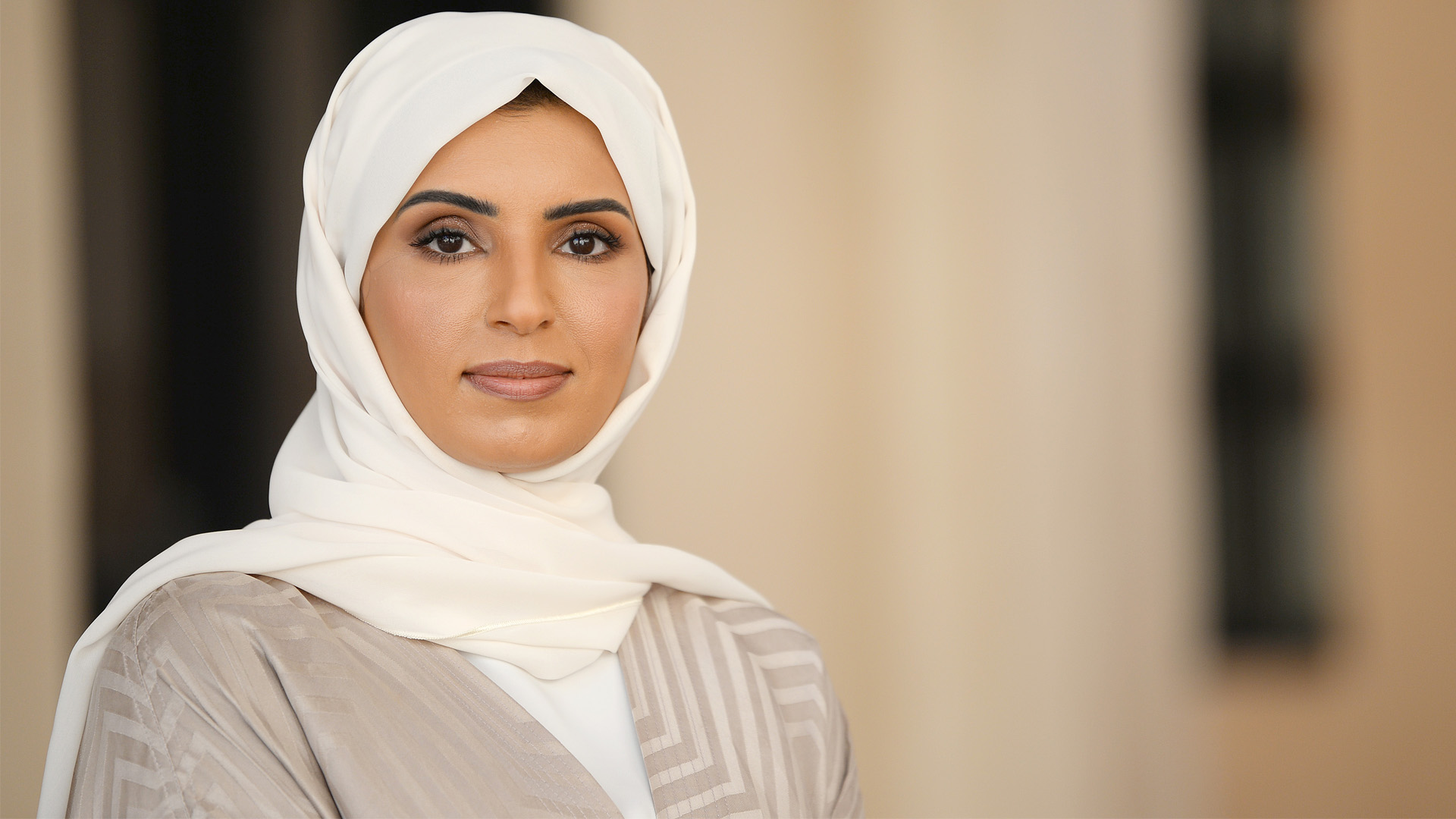 Among students graduating this year is Hyum Kim, an international student from Korea who, in the years after moving to Qatar to join Northwestern, has had the chance to learn about the region and its cultures beyond the negative media portrayals. "I'm grateful to my years at NU-Q for the quality of education I received but also for opening my eyes to different cultures and allowing me to make lasting friendships," said Kim.
Using his passion for filmmaking and knowledge of the region, he plans to produce films that will introduce Koreans to different elements of Arab culture beyond the negative portrayal of mainstream media. "I learned at NU-Q that film has the power to increase connections between people and create an environment for cross-cultural understanding and dialogue," said Kim. "As a filmmaker, I want to continue to produce films that would help people from my country and the Arab world get to know each other better.
An aspiring Qatari visual storyteller who is passionate about painting using opposite color patterns, Fatima Al-Thani hopes to continue to apply the lessons she learned from the challenges she faced as an undergraduate in her creative endeavors after graduation. "NU-Q is a unique chapter in my life," said Al-Thani. "Over the past years, I was challenged and inspired to find more ways to be unique, creative, and innovative, and as an artist and storyteller, I will always be grateful for that."
Another student graduating this year is Kayan Khraisheh from Palestine, who spent her undergraduate years researching topics on science, health, and environmental communication. "I'm very passionate about research," said Khraisheh, "As a research assistant at NU-Q, I have worked with professors on projects ranging from mental health information-seeking to public safety communication campaigns."
As she prepares for her final days as an undergraduate, she says she will carry her passion for research that she developed at NU-Q in the years after graduating. "I am very grateful and excited to have been accepted into a PhD program, so after graduation, I look forward to furthering my research in the fields of science and health communication," she said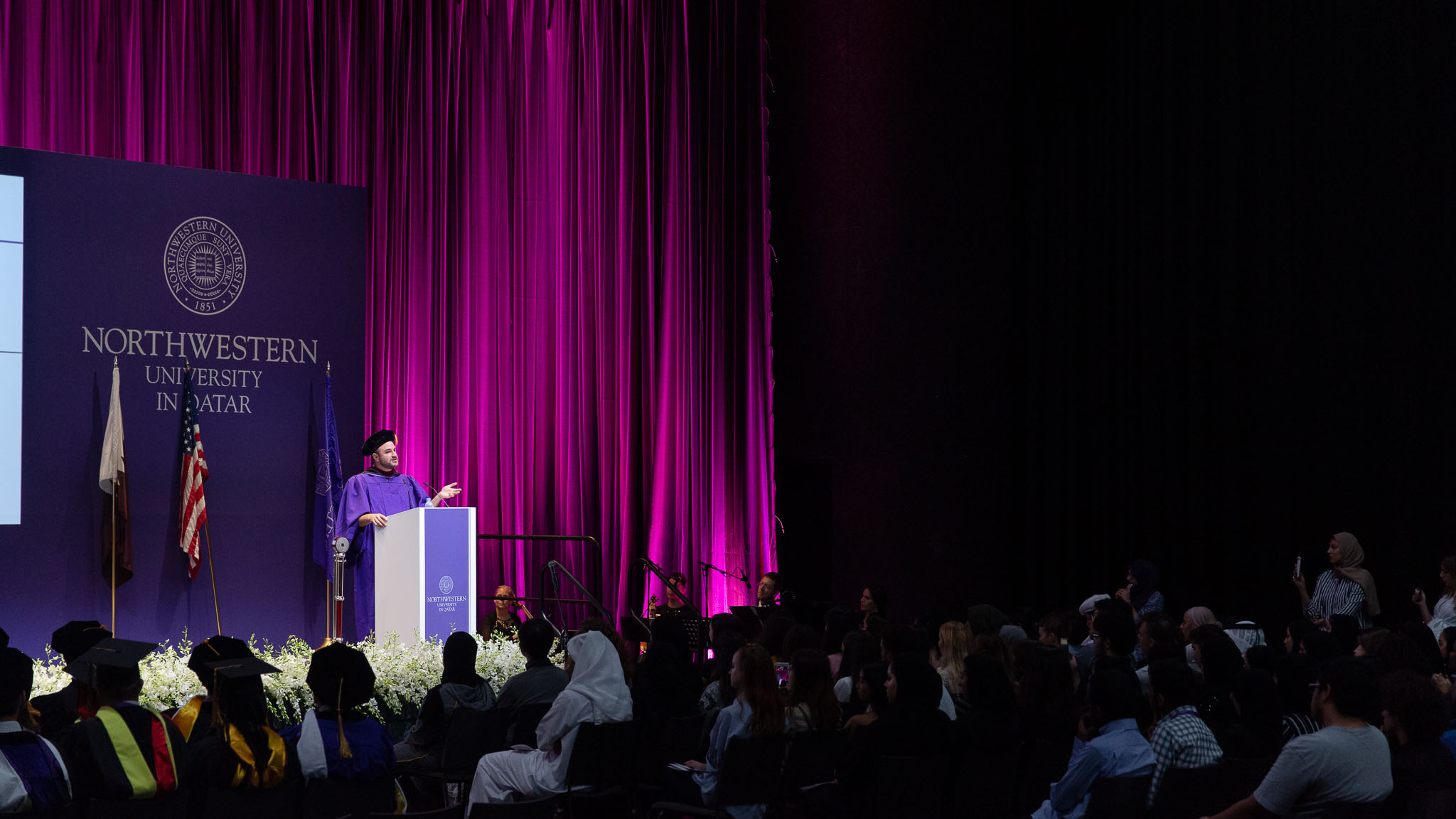 Graduates have also been involved in extracurricular projects while at Northwestern Qatar, including a social campaign to promote the use of homemade masks in Pakistan during the pandemic, a student-led initiative connecting prospective Brazilian students to Education City, a collaborative film production company, and several student films selected for international awards.
Similarly, student researchers from the Class of 2022 have taken their passion for research and multimedia production beyond the classroom, with several presenting their research at the 72nd Annual International Communication Association Conference in Paris and other international conferences and producing award-winning multimedia content, strategic communication campaigns, and VR projects.
While at Northwestern Qatar, students have taken part in several academic internships and residency programs at Education Above All, Ogilvy, the Doha Film Institute, Doha Forum, Doha Debates, and several other international media organizations and communication agencies around the world.
The Class of 2022 is the school's largest and most diverse graduating class to date, with more than 100 graduating students from 32 countries, including Algeria, Bahrain, Bangladesh, Bosnia and Herzegovina, Brazil, Canada, China, Egypt, Ethiopia, France, India, Indonesia, Jordan, Korea, Lebanon, Mexico, Moldova, Morocco, Nepal, Oman, Pakistan, Palestine, Qatar, Russia, Rwanda, Singapore, Sri Lanka, Sudan, Syria, Tunisia, the United States, and Yemen. The graduates join Northwestern's global alumni network of 250,000 alums.