Amal Mohammed Al-Malki, founding dean of the College of Humanities and Social Sciences at Hamad bin Khalifa University, discussed her personal and professional trajectory and the role of Arab women in the public eye at the annual Dean's Global Forum at Northwestern University in Qatar.
An annual signature event at Northwestern Qatar, the forum features diverse leaders making an impact in the world in conversation with the school's dean and CEO, Marwan M. Kraidy where they discuss enduring issues and pressing global matters. 
Kraidy commenced the conversation by asking Al-Malki about her personal and intellectual trajectory towards becoming a scholar in the field. "It was my personal quest for identity," Al-Malki said on what inspired her as an Arab woman to pursue a career in academia. During her early years of studying, Al-Malki was exposed to theories of language identity, cultural identity, language and power, and representation and belonging, "then, I was introduced to the world of post-colonialism, and that is when it hit me very hard," she said. 
Al-Malki explained that she needed to go through that experience of intense study, understanding different theories and frameworks about society to understand that there is a framework that she could place herself. It was only through post-colonial theory that she came to a self-realization and began to make sense of her identity crisis. "I was very happy that the next phase of my life would be grounding knowledge into action," she said. 
Al-Malki shared the challenges she faced at the beginning of her career in academia as a Qatari woman. "It was unheard of to hire Qatari faculty," she recounted. "They doubted my ability to enter and compete on a national level." 
Al-Malki managed to turn that doubt into an empowering tool and paved the way to where she is today, "I don't regret that period of my life...it proved to me more than other [periods in life] that I can make it," she added.
Al Malki taught at Carnegie Mellon University in Qatar, where she was tenured, fostered long-lasting relationships, and was getting her work recognized.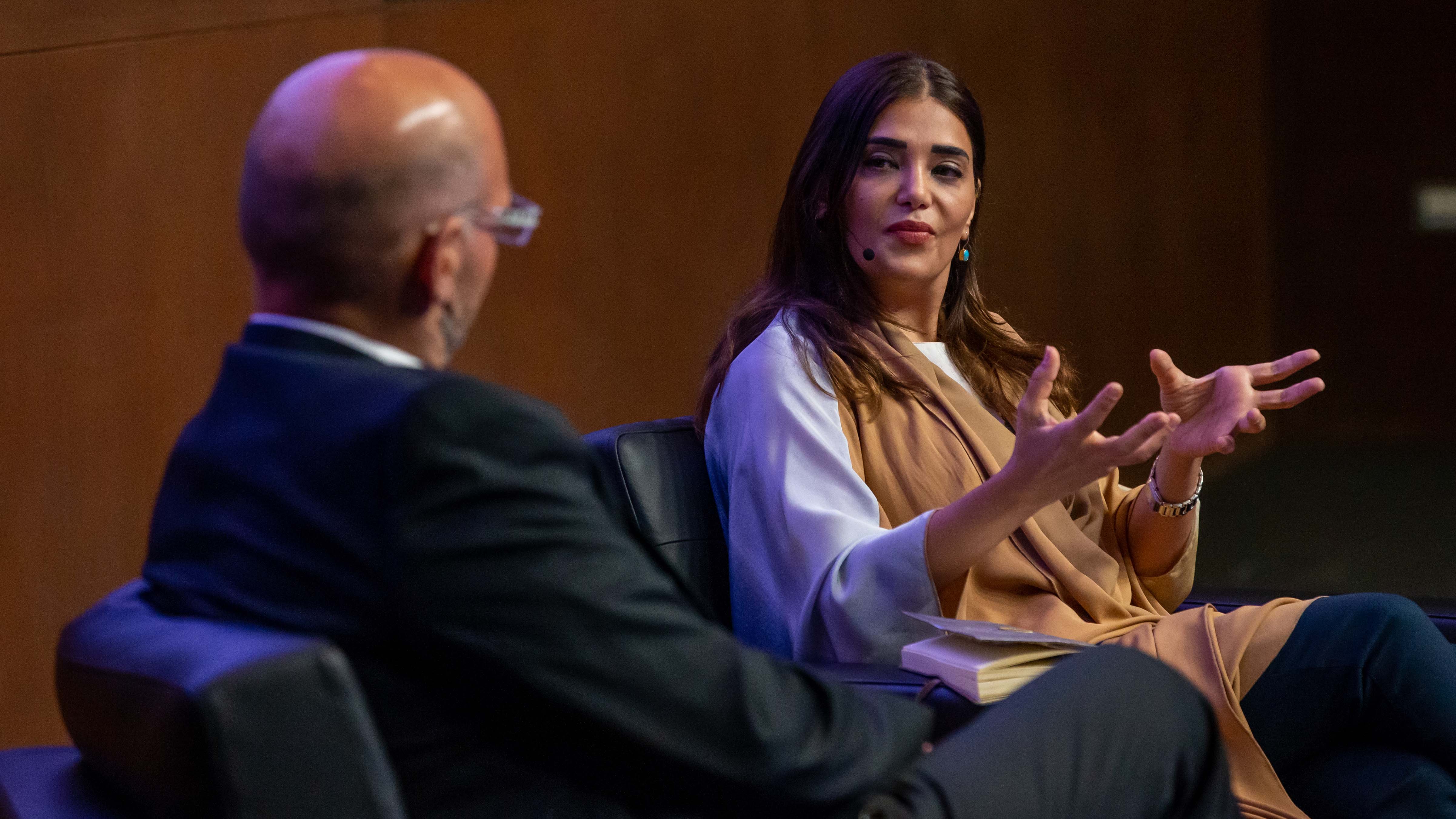 When her work was recognized by Her Highness Sheikha Moza bint Nasser, it resulted in Al-Malki being asked to establish a center in Education City that would serve as a mediator between academic institutions and local populations. The goal was to transfer and translate knowledge into meaningful and relevant content for a local context. Al Malki established and served as executive director of the Translation and Interpreting Institute as part of Hamad Bin Khalifa University. The institute is committed to advancing research in various fields of translation studies and serving the community by providing foreign-language education and offering high-quality translation and interpreting services.
 
As a women's studies scholar, Al-Malki's personal and professional paths intersected when she was appointed as a dean of the College of Humanities and Social Sciences at Hamad bin Khalifa University in 2016 to establish a college that did not previously exist. "Here is where your personal conviction intertwines with your professional career," Al-Malki said.
 
Reflecting on her professional and personal experiences, Al-Malki, the author of Arab Women in Arab News: Old Stereotype and New Media, shared how not much has changed for women working in the media and public eye since she published her book 10 years ago. She said the findings remain relevant because the book was unique in "producing authentic and indigenous knowledge about this part of the world."
 
Emphasizing the need to include women in the discourse, Al-Malki told the audience that the most empowering thing educators can do to ensure that a gender perspective is embedded in society is to continue to "teach, raise awareness, and show them the possibilities."
 
"I hope today we showed what possibilities can open with conversations like these," remarked Kraidy as he concluded the conversation. The Dean's Global Forum at Northwestern University in Qatar is a series of lectures that features eminent leaders from academe, the media, the arts, and public affairs.
Click here to watch full recording.