Student artists and storytellers at Northwestern Qatar will explore love and its meaning across cultures and contexts at the 2022 Creative Media Festival.
 
The student-led initiative is an annual creative exhibition exploring various themes selected by the student body. Over 48 hours, participating students work with student leaders and faculty advisors to produce performances, paintings, and other creative works and then showcase them to the community on the final day of the festival, exhibition day.
 
Directing this year's Love Languages festival is Princess Jannah Collado, who, by working alongside fellow co-leaders Andre Hall Visperas, Aesha Hussein, Tianyi Geng, and Moom Tahinah, hopes to produce a festival that allows students to explore the general theme in an unconventional way. "We want the students to go beyond what they already know and to defamiliarize themselves with the concept of love," said Collado.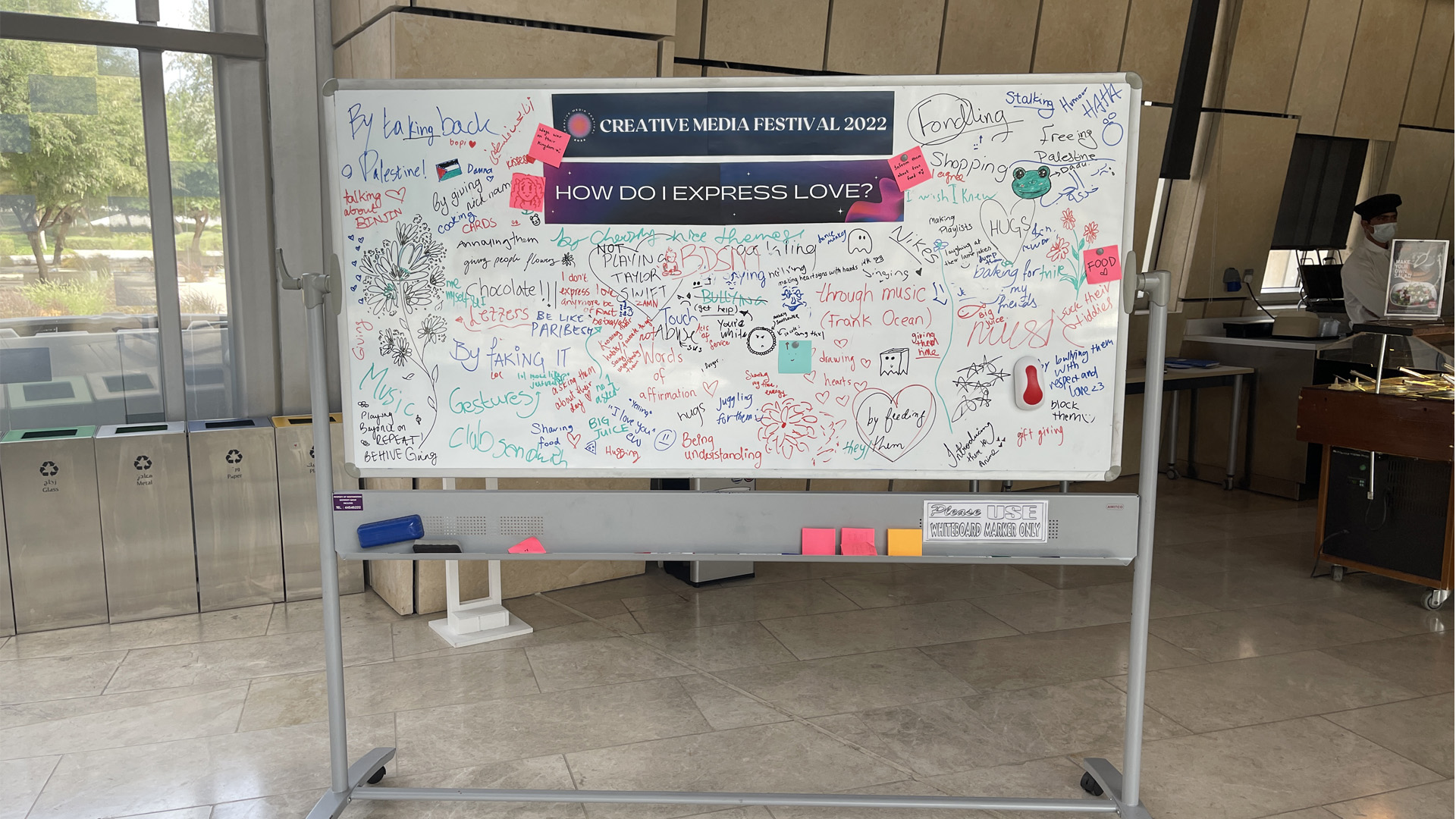 Inspired by Gary Chapman's book The Five Love Languages, this year's theme encourages students to use their creativity to reinvent the meaning of love. "The [Creative Media] Festival is sort of a way to reinvent the meaning of love languages and to explore to whom we express these languages and how the concept of love plays out in different cultures and contexts," added Collado.
 
Student creative works include short films, documentaries, poetry readings, live performances, photography, paintings, sculpting, and sound and light design elements. Nine individual and group projects are among the student work addressing this year's theme. With Professors Rana Kazkaz, Dana Atrach, and Marcela Pizzaro as their faculty advisors, they will shed light on the several types of love, including familial, platonic, and romantic love.
The 2022 Creative Media Festival will take place on campus on March 27.