Northwestern University in Qatar recently announced several new members of its admissions team, which is responsible for recruiting students for the university's campus in Doha. Amira Hariri, director of admissions, said that the new members of the admissions staff "bring a wealth of experience in admissions and recruitment, as well as international experience."
 
Northwestern Qatar's admissions efforts over the past several years, led by our former director Alex Schultes, increased the pool of students each year. "Alex set a high bar for all of us," Hariri said, "but I am confident that this new team is up to the challenge and will continue to recruit the brightest and most talented students in the region and globally for Northwestern Qatar."
 
The school's new assistant director of admissions is Youssef Wahib. Wahib was most recently the international admissions counselor at the State University of New York at Stony Brook. Youssef Wahib, who was born and raised in Morocco and speaks four languages, has been in the field of admissions for more than eight years. He holds a master's degree in human resources management from Southern New Hampshire University, an MBA from the British University of Casablanca, and a Bachelor of Arts in linguistics from Cadi Ayyad University.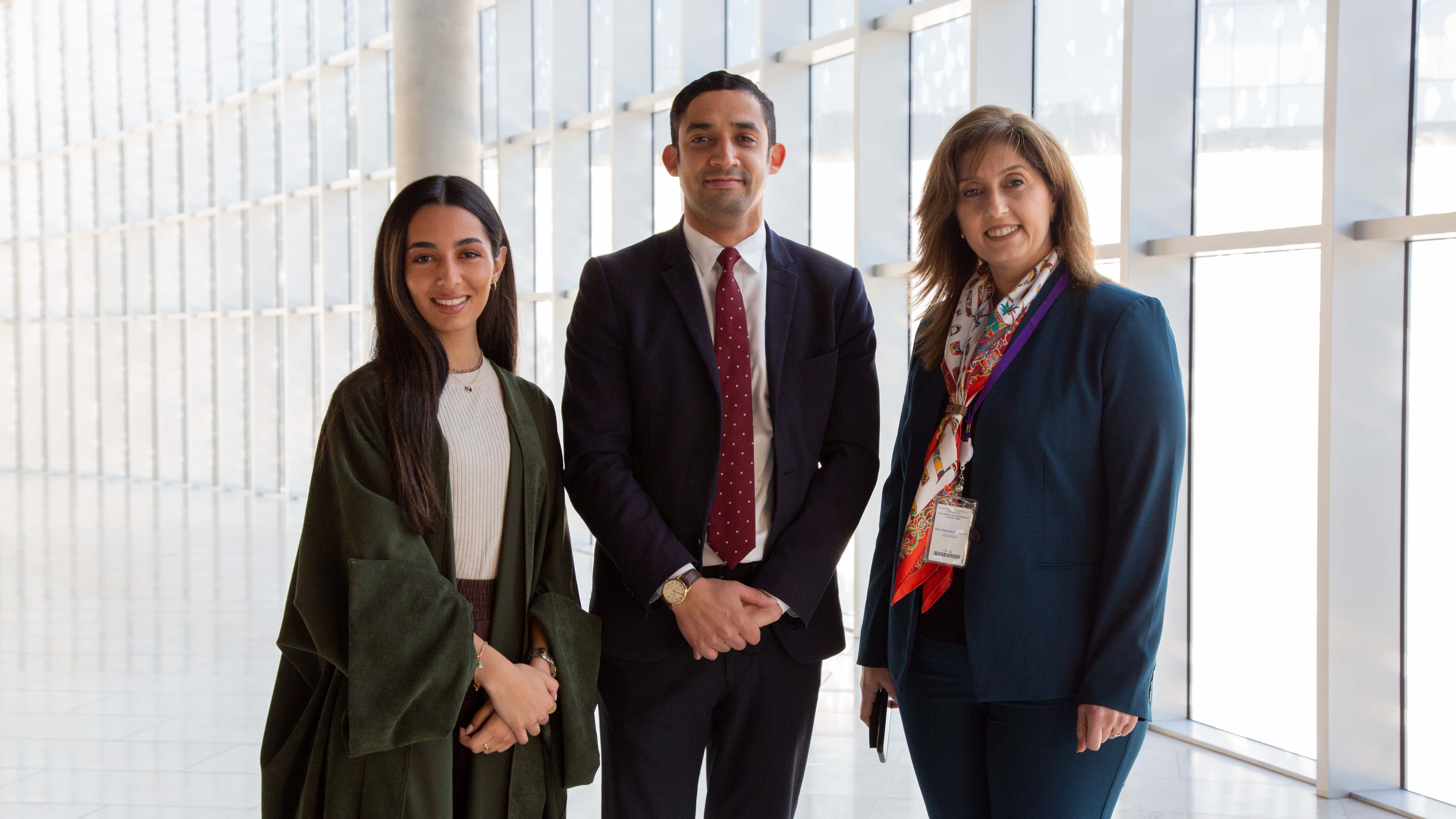 Also joining the team as the assistant director of admissions and strategic recruitment is Carol Ketchijian. She joins Northwestern Qatar from Texas A & M University at Qatar (TAMUQ) where she served as senior administrative coordinator. In that position Ketchijian oversaw major recruitment events and high school outreach activities, working closely with local and regional high school college counselors, the Ministry of Education, and prospective students. While at TAMUQ, she was awarded the Texas A&M STAR Award in recognition of her service, attitude, team spirit, and responsibility. Ketchijian earned her Master of Science in international management from the University of Liverpool.
 
Alessandra El Chanti was named admissions specialist. She is a double alum from Northwestern, with an undergraduate degree from Northwestern Qatar and a Master of Fine Arts in documentary media from Northwestern's campus in Evanston. As the school's admissions specialist, Alessandra will be responsible for recruiting, counseling, interviewing, and reviewing prospective students and their applications to the university. She will also create and instruct pre-college programs, which are tailored for high school students who have an interest in media studies and production. 
 
Schultes, now the school's assistant dean for the student experience, noted that the renewed admissions team brings broad international experience along with experience in enrollment management. "Amira has strategically crafted an outstanding team of professionals," he said, "we know that NUQ admissions will continue to attract the highest caliber of students from inside and outside of Qatar – I look forward to supporting those efforts."