William Gitta Lugoloobi, a member of Northwestern University's Class of 2023, has been selected for the 2023 Rhodes Scholarship, one of the oldest and most prestigious international academic scholarship programs in the world.
 
Each year, the Rhodes Trust at the University of Oxford awards fully funded scholarships to students from around the world to pursue research on issues in their regions while completing full-time postgraduate study at the University of Oxford. Scholars awarded Rhodes Scholarships are selected for their exceptional academic achievement and intellectual distinction, as well as their leadership and ambition for social impact.
 
"Being named a Rhodes Scholar is an incredible accomplishment and an exceptional academic achievement for emerging scholars around the world," said Marwan M. Kraidy, dean and CEO of Northwestern Qatar. "We at Northwestern Qatar are extremely proud of William for this accomplishment. Being named an East Africa Rhodes Scholar comes as a recognition of his intellectual and leadership distinction." Kraidy added: "This major award also reflects the outstanding interdisciplinary and global education that we at Northwestern Qatar offer to our students."
 
As part of the Rhodes Scholarship for East Africa program, Gitta Lugoloobi, along with fellow scholarship recipients from Burundi, Rwanda, South Sudan, Tanzania, and Uganda, will be examining different research topics in the region. Gitta Lugoloobi plans to investigate the use of bots on social media as a form of computational propaganda in Uganda and how they have been used to influence the country's public opinion and politics in the lead-up to its 2026 presidential election.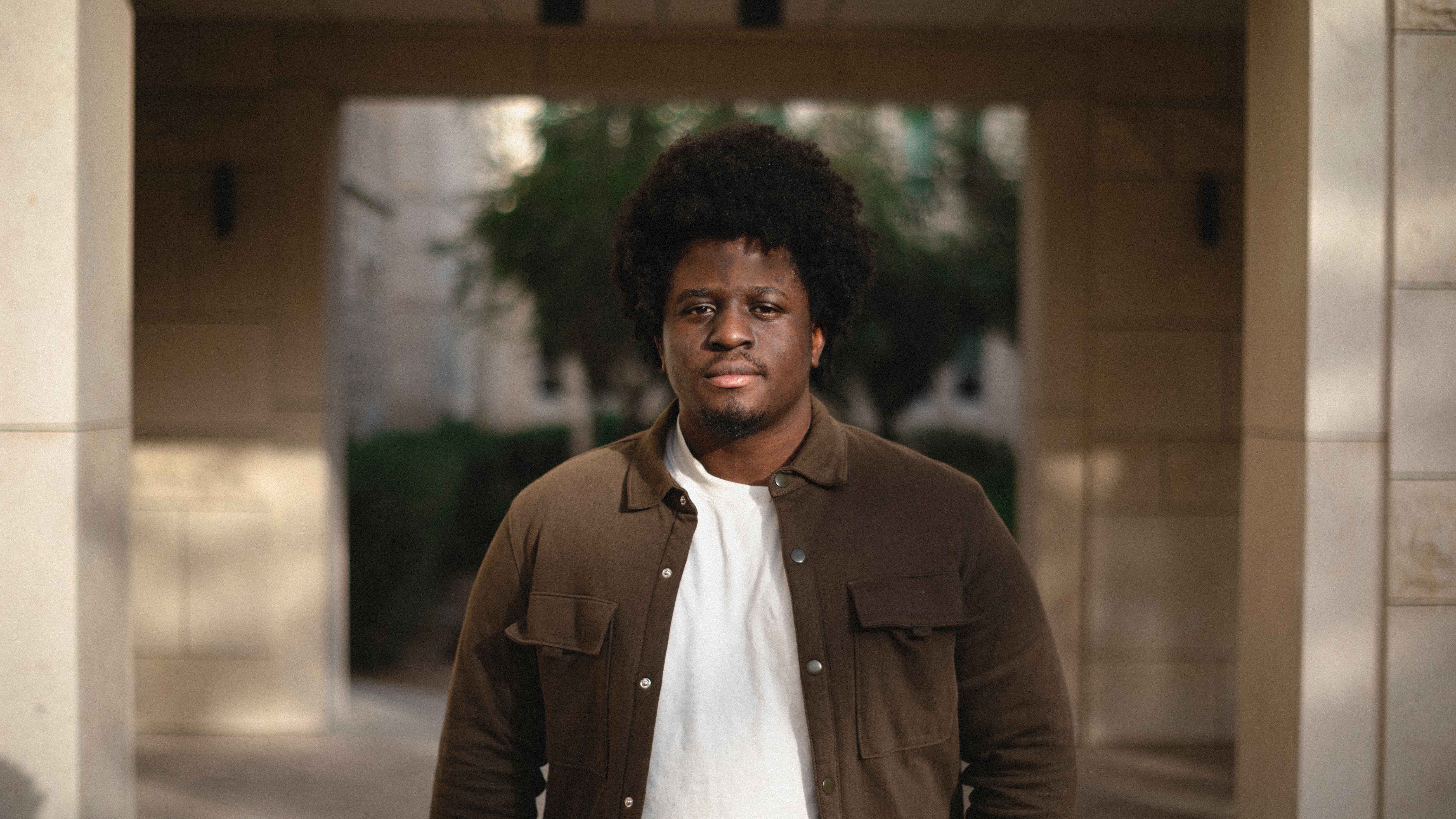 "Uganda's use of bots during electoral seasons is an issue that has been increasingly recognized by scholars and social media platforms such as Twitter and Facebook," said Gitta Lugoloobi. "My research not only looks at patterns in bot behavior and detects their political intent but also examines how digital inequality has made the internet in Uganda fertile ground for automated misinformation campaigns and attacks."
 
A student from Uganda, Gitta Lugoloobi's interest in the intersection of social media and technology grew after taking a statistics course in his second year at Northwestern Qatar where he learned to use machine learning to build algorithmic models to track misinformation online. In the years since, he has taken this interest out of the classroom and has co-founded and led the school's Data Science Club and worked as a software engineer intern at the Qatar Computing Research Institute, where he built machine learning models to identify disasters through social media images.
 
"As a journalist with a software engineer's toolkit, most of the work I do in fields of media and technology is geared toward making the world a better place, a value supported by the Rhodes Scholarship," said Gitta Lugoloobi. "From designing news websites to using language models to identify and fight misinformation online, I hope that my work leaves an impact on the lives of people around the world and that I am able to contribute to further scholarship and leadership in whatever roles come my way in the future."
 
Gitta Lugoloobi is the first Rhodes Scholar from Northwestern Qatar and the second Northwestern University student to be awarded the Rhodes Scholarship this year, joining Irena Petryk from the Weinberg College of Arts and Sciences.