Northwestern Qatar has announced a new minor in strategic communication. The program, which is designed to address the increased demand for skilled strategic communication professionals, is open to all Northwestern Qatar students.
 
Students that enroll in the program will take courses that focus on the fundamentals of strategic communication, including corporate storytelling, media and audience insights, media planning, and social media marketing.
 
"Strategic communication refers to advertising, public relations, corporate and brand messages, but also includes not-for-profit communication such as public health campaigns or using multi-media channels to advance social causes," said George Anghelcev, a strategic communication professor in the Journalism and Strategic Communication Program. "We developed this minor in response to high student demand and to meet the appetite of employers in Qatar and the region for graduates who have the skills that it offers. It is designed to get students ready to work as effective communicators on behalf of brands and organizations immediately upon graduation. "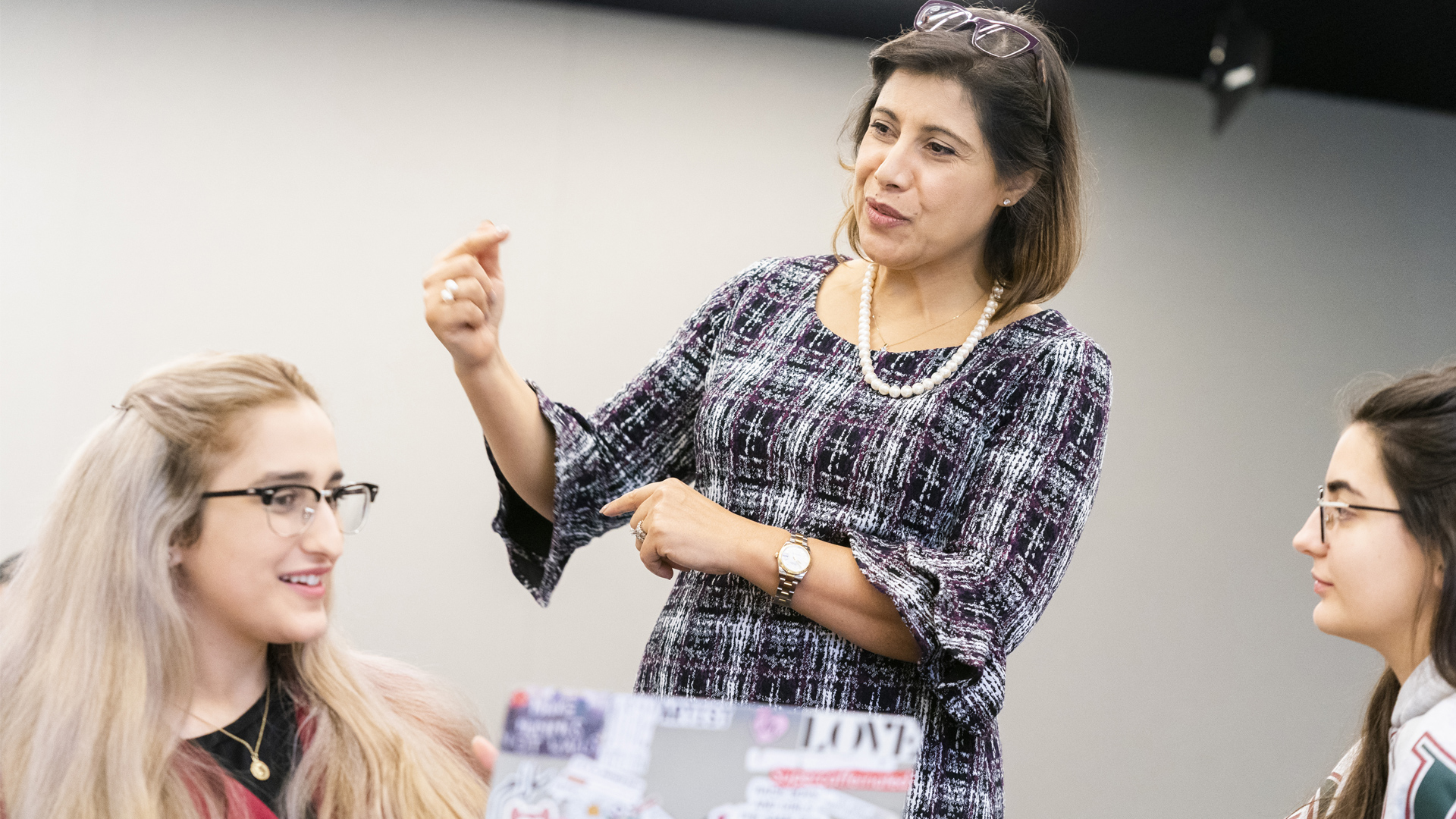 By enrolling in the minor, students will be provided a holistic understanding of the concepts and practice of strategic communication through conceptual learning, and hands-on applications including discussions, case studies, opportunities for interactions with practitioners, talks, and industry-sponsored student competitions.
 
The minor includes a capstone project that has students presenting a comprehensive strategic communication campaign proposal for a client. "The capstone project offers students an opportunity to demonstrate their understanding of what is required in a strategic communication campaign and get a real-world experience by presenting their concept to a client," said Ilhem Allagui, also a strategic communication professor in the Journalism and Strategic Communication Program.
 
Allagui pointed out that learning to communicate effectively is a highly sought-after skill for any professional – particularly with the rapid digitization of communication. "Students enrolled in this minor," she said, "will be prepared for successful careers in the strategic communication profession – whether they work in government, with a multi-national, or at an agency."
 
"The strategic communication minor," she said, "distinguishes individuals when applying to graduate school or for jobs. It provides an opportunity for them to develop critical thinking skills in times of crisis as well as ways to effectively deliver messages within our society."
 
Students who are majoring in journalism will also have the opportunity – through the school's Residency Program – to work alongside strategic communication professionals in top organizations including Ogilvy and Mather, Blue Rubicon, and Grayling, as well the communications offices at the Embassy of the State of Qatar in London and Washington D.C. for 10 weeks during their junior year.