Alumni from Northwestern Qatar returned to their alma mater as guest speakers to share insights on the use of audience metrics in broadcast and digital media. 
Speaking at a class on audience research, NU-Q alumna and sports media producer at AlKass Sports Channels, Shaden Wahdan – joined by her colleague and sports journalist Rhodri Williams – outlined the central role that data analytics play in defining the content and its dissemination in communication strategies for the sports media industry.
The course – Audience Insight - introduces students to audience research and methods to identify target audiences and evaluate news consumption.
According to Wahdan and Williams, sports broadcasters and online media platforms use advanced digital analysis tools to identify their target audience's demographics and psychographics to develop their content and distribution strategies.
A former Olympic gymnast, Wahdan, a producer at Al Kass Sports Channel, shared her experience with audience analysis software to examine data metrics and develop programs that cater to the interests of local and international sports media consumers.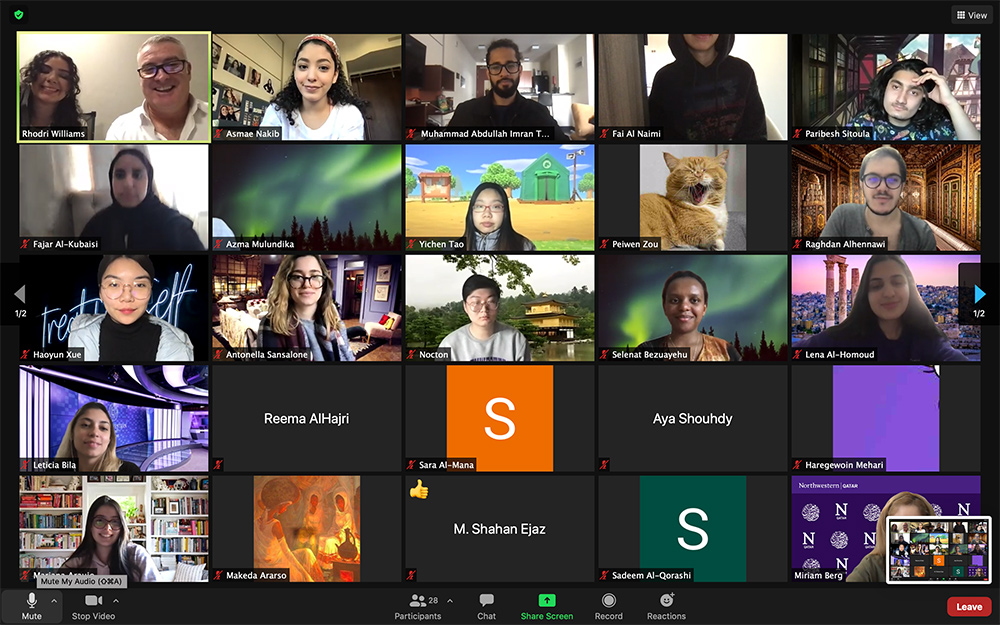 Muhammad Abdullah Tahir, a student in the class, said that hearing how alumni use the skills he is learning in the classroom in their professional lives brings the material to life. "In this class," he said, "we learned how to engage audiences and how to measure our results through the use of analytics and then heard how our alumni use these skills in the workplace."
The course also welcomed other alumni during the semester including documentary filmmaker, Syed Owais Ali '16; AJ+'s producer, Hamza Alony Hamed '17; and Business Insider reporter, Oma Seddiq '18.