The Qatar National Research Fund (QNRF) has awarded Northwestern Qatar Professors S. Venus Jin and Jocelyn Sage Mitchell, along with HBKU Professor Mohamed Evren Tok, a grant to study the obstacles and successes of women entrepreneurship in Qatar. The grant was awarded by QNRF's National Priorities Research Program.  
Entrepreneurship is a key component in Qatar's National Vision 2030 and Jin, the lead principal investigator on the project, pointed out that the country's interest in this sector has increased following three pivotal events.
"The entrepreneurial scene as a whole has been growing in response to the 2017 blockade, which increased the demand for local goods and services. While at the same time, a global pandemic is reshaping how businesses operate and innovative solutions are entering the market. Finally, Qatar is preparing to host the 2022 FIFA World Cup, one of the world's largest sporting events that will bring plenty of new business opportunities," she said.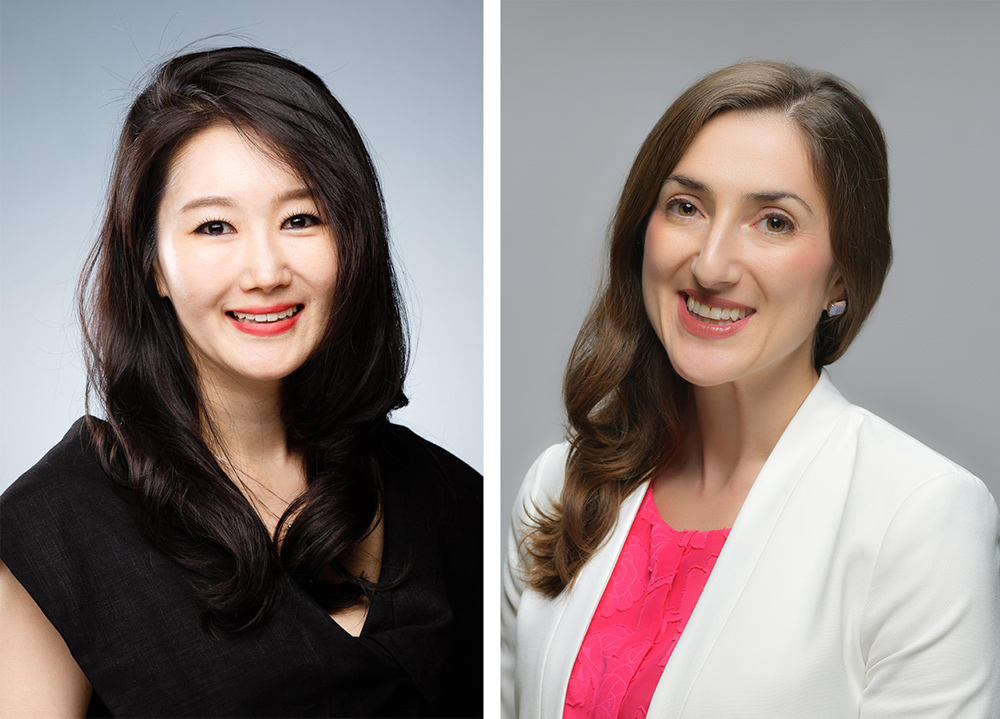 According to Jin, while the sector has grown in the country, the participation of Qatari women in entrepreneurial initiatives is far lower than their male counterparts. Interestingly, Jin notes that while the percentage of women in the sector is low, the women who do participate are very successful. "Our research," she said, "will not only look at why women are not participating at the same rate as men but also why when they do participate, they are so successful, drawing from the 'entrepreneurial ecosystem' and 'social capital' perspectives."
Marwan M. Kraidy, dean and CEO of Northwestern Qatar noted that this project reflects the important contributions that NU-Q faculty research is making to Qatari society. "All of us are proud of the work of our faculty," Kraidy said, "and this project is another example of Northwestern Qatar's contribution to the Qatar National Vision 2030 initiative. We are grateful to QNRF for supporting this project and look forward to seeing the recommendations that will result from the research." Taking NU-Q research to the next level of excellence and re-focusing the research enterprise on Qatar, the Arab world, and the Global South are priorities for Kraidy.
In line with Northwestern Qatar's focus on research that relates to media innovation, Jin noted, that what differentiates this research from previous entrepreneurship research is "our utilization of Lego Serious Play interventions as a new way to foster innovative thinking. We will also examine how Qatari women entrepreneurs leverage social media platforms for strategic personal branding as well as corporate branding." 
As part of their research, the faculty will work with student research assistants to collect data through a series of focus groups and in-person interviews that are designed to understand the challenges and obstacles that Qatari women face when it comes to starting their own business. Some of the topics that will be addressed include the motives of entrepreneurial endeavors, personality traits, family support, social pressures, networks, and educational backgrounds.
The researchers have also partnered with entrepreneurship-focused entities such as the Qatar Businesswomen Association and NAMA Empowerment to better understand the processes in place and make recommendations that will strengthen their existing policies and enhance their programs.
Findings from this research will also inform the national academic curricula on entrepreneurship to ensure that the courses are designed to cultivate an entrepreneurial spirit in the classroom and beyond. "Although business schools in Qatar offer courses on entrepreneurship, we aim to further localize entrepreneurial education to address the unique challenges presented in the Qatari market," explained Jin. "We hope that our recommendations will make the courses more focused and result in a better understanding and cultivation of the entrepreneurial mindset among young Qatari women."