As a massive explosion shook the Lebanese capital in August, people turned to their smartphones to document their experiences, gather information, and connect with friends and family. "The images captured on the smartphone changed the world's perception of Lebanon forever," said reporter Anchal Vohra during a webinar hosted by the Media Majlis at Northwestern University in Qatar
The session – Capturing the moment: August 4, 2020 – was moderated by Northwestern Qatar Dean Marwan Kraidy, and included Vohra, a columnist for Foreign Policy magazine, and Tilo Gummel, an investigative filmmaker and video journalist.
In Beirut at the time of the explosion, the panelists said it was a "human instinct" for them to reach for their smartphones seconds after the blast and to use them to capture content and report from the ground. For Gummel, that meant sitting on a pile of rubble while transferring content he captured on his camera to his smartphone, then disseminating the footage to media networks. For Vohra, it meant using her phone to be interviewed by news channels and to report on the devastation around her by taking photos, videos, and recording her interviewees on the device.
It also meant that imagery captured on smartphones, first-person narratives, and graphic visuals that would typically be filtered through traditional media networkers, quickly found their way around the world. Within minutes, social media was flooded with content, and national TV channels worldwide were reporting on the incident. This is an attestation, Kraidy noted of "the power of raw imagery in overcoming language barriers."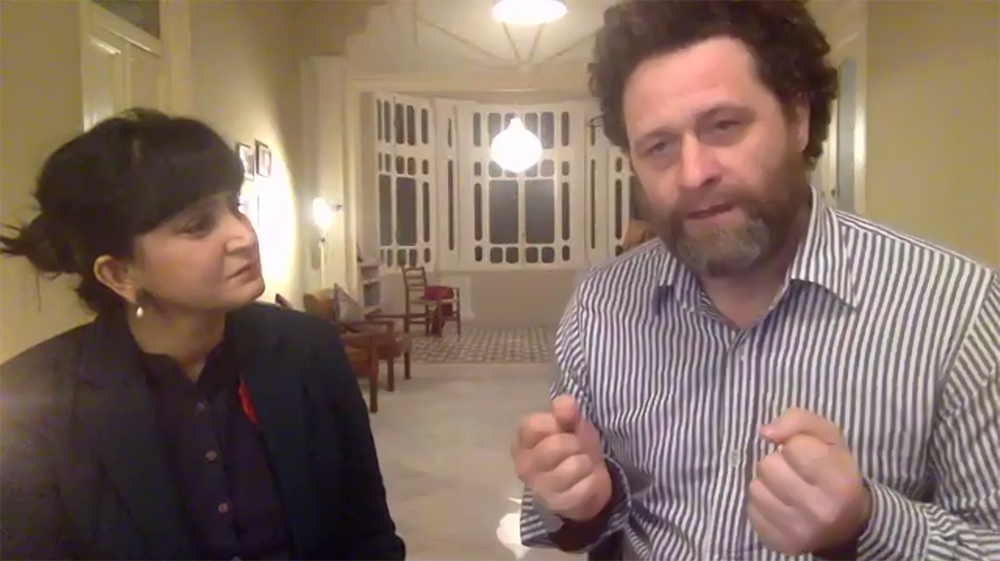 The combination of an unfolding crisis with a smartphone created rapid dissemination of unvetted information, which created the possibility of error and misinformation. Vohra, who tweeted minutes after the explosion, said that she now realizes how dangerous that could be and wonders if speed compromises accuracy.
While having a smartphone gives everyone the ability to spread information. The difference, Gummel explained, is that "your average smartphone user never asked themselves the ethical questions that professionals do, which could hurt people who are in a super vulnerable situation by exposing their identity or publishing their private information without consent. It's a super unfiltered live stream and raw feed of what's happening on the ground."
Despite this, Vohra said that content captured by non-journalists was invaluable to her and other reporters. "For example, videos of the actual explosion on the harbor and the immediate response afterward were captured by non-journalists but they really complimented our reporting. At any moment, I could check my phone and receive images and video from around the city," she said.
Vohra has worked as Deutsche Welle's Middle East correspondent and written for New Statesman, Berlin Policy Journal, and several other publications. She is a fellow of the Observer Research Foundation and was formerly a news anchor for CNN.  Gummel is an award-winning filmmaker and video journalist. His film Child slaves—Kindersklaven received an Emmy nomination and CNN Award for Best Reportage.
The webinar was organized as part of the Media Majlis's exhibition Breaking News? How the smartphone changed journalism. The exhibition explores the dynamics of journalism in response to the smartphone. For more information, visit www.mediamajlis.northwestern.edu