Inaara Gangji and Maryam Abujbara were recently selected to participate in a global mental health fellowship program, created by former U.S. First Lady Rosalynn Carter and coordinated by The Carter Center and the World Innovation Summit for Health, to explore topics related to lifting the stigma associated with mental health issues in Qatar.
Gangji plans to research and report on the effectiveness of Qatar's mental health helpline, which was launched by the government during the early days of the pandemic. "I hope to explore how the mental health helpline functions and how it helped residents navigate this difficult time, and to understand how demographics that may have been ignored due to cultural taboos or grey areas, are now utilizing this service," she said. 
As a student, Gangji has been involved in several faculty research projects on migration sociology and mental health communication in Qatar, and currently serves as the editor-in-chief of Northwestern Qatar's student-run news site. This summer, while studying remotely from her home in Tanzania, she wrote several articles that centered on female entrepreneurship and Covid-19 for Forbes Africa.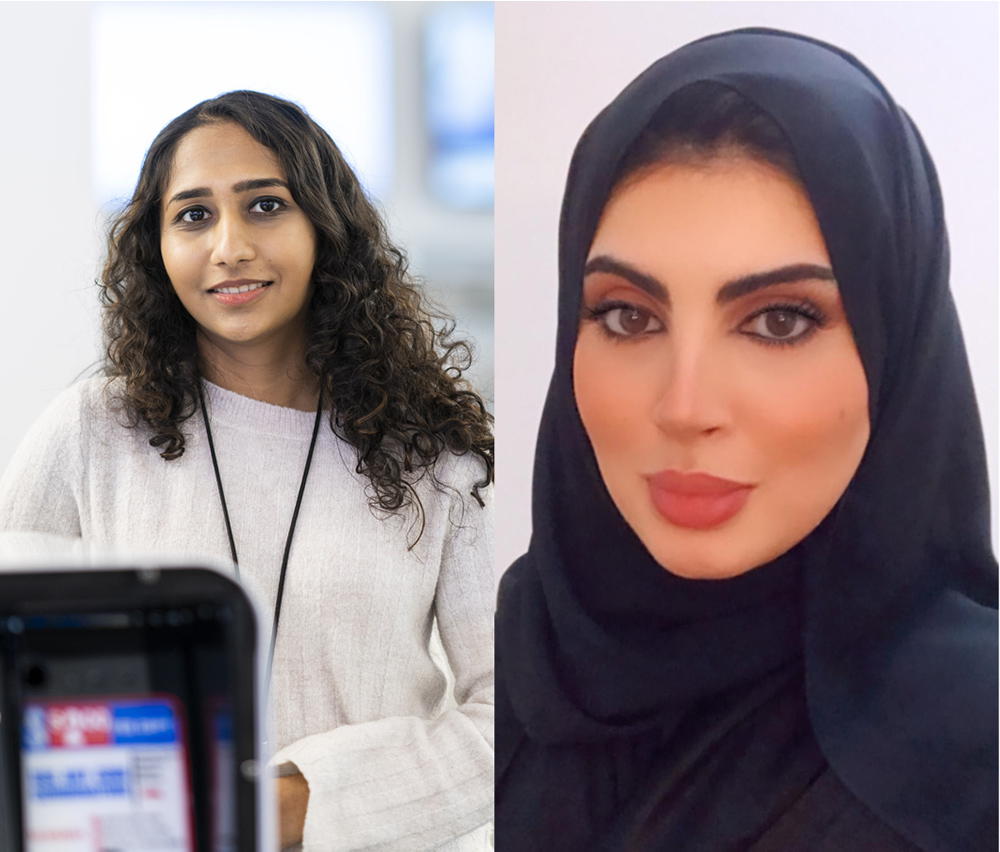 Abujbara's research will explore how the pandemic has affected the mental health of teachers in Qatar, and what coping mechanisms they have used to navigate the challenges and changes in the educational landscape as a result of the government's preventative measures.
Abujbara said that she came up with this research angle when the disruption to her education caused by the pandemic reminded her of the "important role that educators play in shaping future generations."
The Carter Center fellowship program was established as part of The Rosalynn Carter Fellowships for Mental Health Journalism, which provides yearlong, non-residential fellowships to journalists from the United States, Colombia, Qatar, and the United Arab Emirates to report on a mental health topic of their choice. As student scholars, Gangji and Abujbara will receive intensive training and mentorship from mental health and journalism experts working at the Carter Center.
The Student Scholar program was established in partnership with and the World Innovation Summit for Health a global initiative established by the Qatar Foundation that promotes and facilitates innovation in healthcare delivery around the world.
Last year, students Maryam Al-Badr and Saad Ejaz were the first from Northwestern Qatar to participate in the Carter Center student scholarship program. Al-Badr reported on mental health issues among Arab women in Qatar, and Ejaz reported on the relationship between religion and mental health in Pakistan.