NU-Q Students Interning in London, New York, and Washington DC
February 24, 2020
Journalism and strategic communication students from Northwestern University in Qatar (NU-Q) are spending the next 10-weeks working for international news outlets and strategic communication firms in major cities around the world – from London to New York City and Washington, D.C. to Nairobi.
As part of NU-Q's Journalism and Strategic Communication program, students in their third-year participate in a residency program where they work as full-time interns for major international news outlets and public relations firms.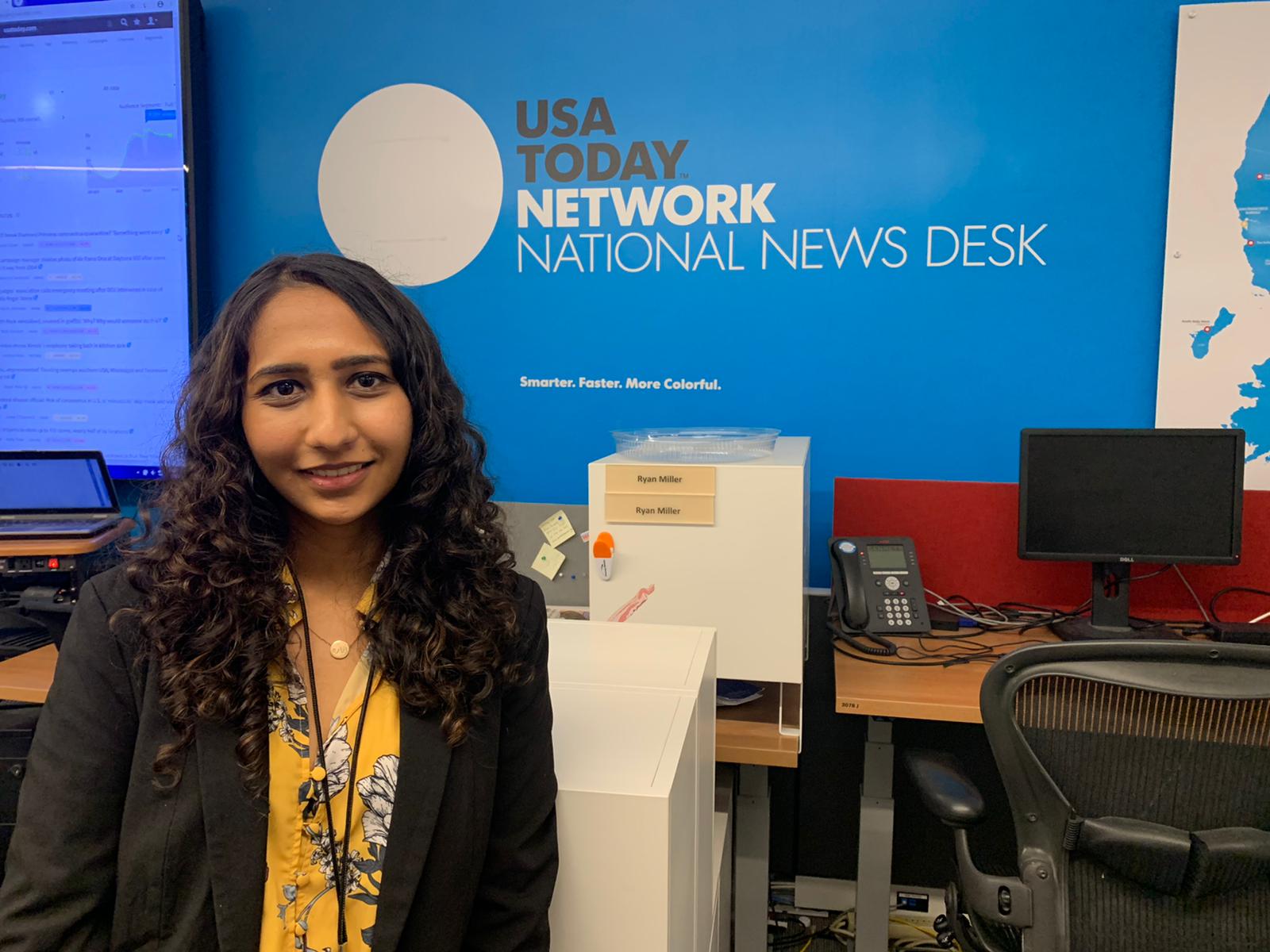 "NU-Q's residency program, which is modeled on the program at Medill on Northwestern's home campus, offers our students a unique opportunity to hone their skills in journalism and strategic communication at some of the finest and most respected media organizations in the world," said Mary Dedinsky, director of the program. "The students are mentored by professionals in the industry and have the opportunity to build networks with media professionals."
This year, NU-Q students are interning at more than 20 organizations that include Ogilvy & Mather in London, The Guardian newspaper in New York City, VOX and USA Today in Washington D.C., Hamad Medical Corporation in Doha, and Africa Uncensored in Nairobi.
Only a few days into their internships, NU-Q students are already involved in editorial meetings. Saad Ejaz, who is interning with The Guardian, said, "The first days have already been rewarding. I've learned so much by working with my editor and listening to the conversations in the newsroom and pitch meetings."
Inaara Gangji, interning with USA Today in Washington D.C., where she will be working on stories that include the upcoming U.S. presidential elections, said, "Getting to learn from experienced editors and reporters from such diverse career backgrounds and news beats in the same room is so enriching and is giving me the chance to improve my journalistic skills to match what the current news ecosystem is like."
The students participating in this year's residency program – and their assignments – are the following:
Abdelmagid Huda – Time Out magazine, Doha
Aldana Al-Jaidah and Haya Abu Ajeeneh – Portland Communications, Doha
Amadou O Jallow - Widmeyer Communications, New York
Asmaa Al-Sulaiti - Ministry of Foreign Affairs, Doha
Ayman Al-Rachid - International Press Institute, Vienna
Danna Takriti, Dylan Finol, and Farah AlSharif – VOX, Washington D.C.
Fatima Al-Khater – Ministry of Interior, Doha
Hanmin Kim, Voice of America, Washington D.C.
Inaara Gangji - USA Today, Washington, D.C.
Khadija Islow - Medill News Service, Washington, D.C
Manan Bhavnani - Pulitzer Center on Crisis Reporting, Washington D.C.
Maryam Al-Badr - Hamad Medical Corporation, Doha
Mohamed Eltayeb - Africa Uncensored, Nairobi
Mohamed Mohsen Eledrisi – Cosette Solutions, Doha
Saad Ejaz - The Guardian, New York, NY
Muhammad Sikandar Chaudary - Ogilvy & Mather Group, London
Nada Ahmed Qaddourah and Rahma El-Deeb - AJ+, Washington D.C.
Nadine Abulnasr - Doha Debates, Washington D.C.
Razan Ghadban - AJ+, Qatar
Shafaq Zia - STAT, Boston, MA
Shaikha AlDosari - Al Jazeera, Doha
Yahya Salem and Zhouwei Zai - Fortune, New York
Follow the students and read their stories at @ResidencyNUQ on Twitter.