Photojournalist Shares Career Journey with NU-Q Community
November 13, 2019
The internationally-renowned documentary photographer Giles Duley presented a visual and anecdotal account of his work and life during a recent talk at NU-Q.
During his talk, Duley discussed how pivotal events in his life shaped his career documenting the long-term impact of war. 
Initially interested in sports, he reassessed his career goals as a college student after a car accident left him with a serious knee injury while studying in the United States, forcing him to return to London for medical treatment. 
"In that very difficult moment, a small gift was to change my life completely," Duley said. "My godfather left me, when he died, two small things. One was an Olympus OM-10 camera, and the other was a book by the war photographer Don McCullin—a photographer during the Vietnam war."
This is when Duley began his career as a photographer—initialing photographing rock bands and pop stars such as Oasis, Kings of Leon, Mariah Carey, The Black Crowes, Lenny Kravitz, and Christian Bale.
After becoming tired of the extremes of celebrity culture, he moved to Angola to pursue war photography, which was more in line with his initial desire to follow in the footsteps of Don McCullin.
"My work right from the beginning was about the legacy of war—the long-term impact of conflict on civilian populations," he said. "In most conflicts, about 90 percent of causalities are civilians and yet most media coverage still tends to be on the people with the guns."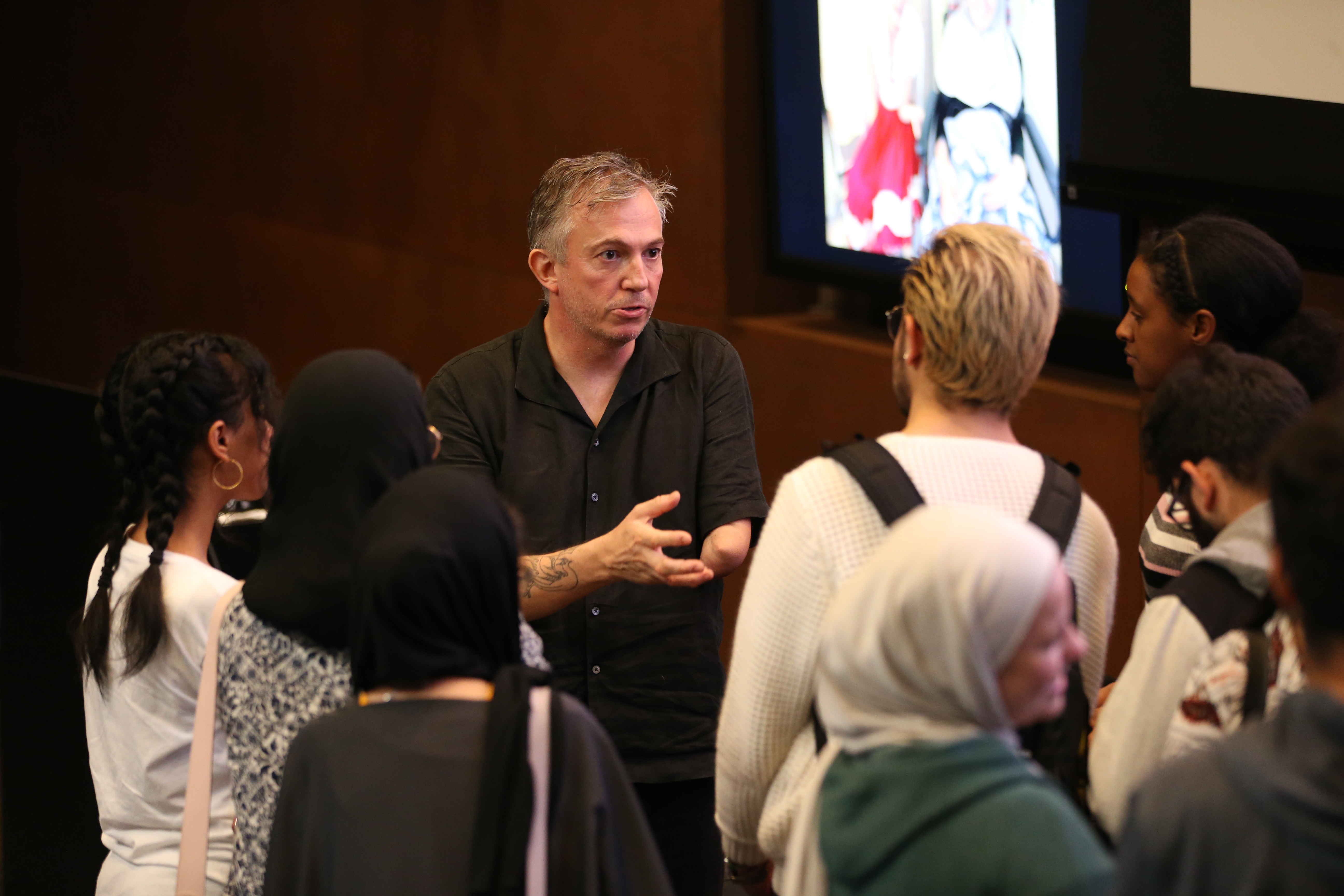 While he was embedded with American troops in Afghanistan, he stepped on a landmine in Kabul and lost both his legs and an arm. 
During his convalescence, Duley used his photography to create self-portraits that challenged stereotypes associated with disability and provided a means of reclaiming strength and self-confidence. "I had used my camera to tell so many other people's stories," he said. "Now it was time to use the camera to tell my own."
This led to Duley's work with the United Nations High Commissioner for Refugees to document the refugee crisis across the Middle East and Europe. 
Duley, who called photography "a passport into people's lives," documented Syria's most vulnerable refugees—the elderly, single-parent families, and those living with war injuries and disabilities.
"I think it's really important as journalists, filmmakers, and photographers that we don't portray people as victims because, in reality, that's rarely what I find. Maybe that's the way the media perceives people, but really people are incredibly resilient and strong," he said.
Duley's visit to NU-Q came through an invitation by the World Innovation Summit for Health (WISH) to showcase his work at an art exhibition in Doha. The exhibition, 'Artistic Dimensions to a Healthier World,' was on display at the Fire Station, a local art hub for emerging talent in Qatar, and explored the relationship between art and health in the context of conflict zones.