Since opening its campus in Doha in 2008, Northwestern University has seen its national ranking in the United States climb from 14 to nine. Last year it moved into the top 10 of national universities in the U.S., joining the ranks of Harvard, MIT, Yale, and other illustrious American universities. 
"NU-Q is proud to be part of the long tradition of excellence that Northwestern University is known for. This ranking illustrates the quality of education our students receive. NU-Q's programs of study in journalism and communication use the same curriculum as the home campus in the U.S. In addition, our faculty – several from our home campus – are internationally recognized scholars and media experts," said Everette E. Dennis, dean and CEO.
Northwestern's international campus in Qatar was established in 2008 to educate the next generation of media and communication professionals in the region. NU-Q offers bachelor's degrees from two Northwestern schools: the Medill School of Journalism, Media, Integrated Marketing Communication and the School of Communication. It also offers a Master of Arts degree in Sports Administration, in collaboration with Northwestern's School of Professional Studies. All programs are complemented with a strong foundation in the liberal arts in collaboration with the Weinberg College of Arts and Sciences, which includes an array of courses in political science, literature, history, and economics. 
Since 2018, media professionals in Qatar have also had access to executive education programs and masterclasses offered by NU-Q on topics that include data analysis for marketing and communication, implementing a successful social media strategy, and developing a corporate social responsibility strategy.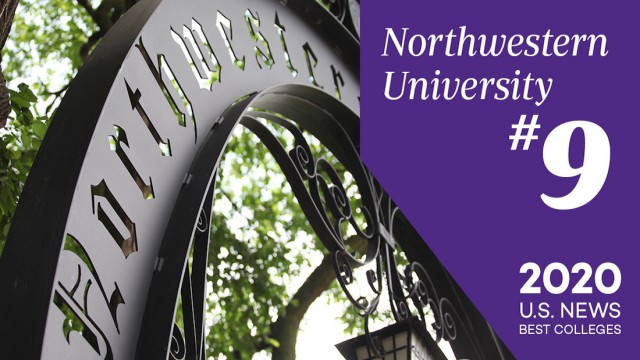 At NU-Q students have access to some of the world's most advanced technology, including a fully-automated newsroom, editing suites, filming studios, and a two-story library.  Among the high caliber of faculty who educate the nearly 400 students are internationally recognized scholars, media experts, filmmakers, and journalists. Graduates from NU-Q have pursued successful careers as media professionals, with many of them continuing their studies at top global institutions like Harvard, Oxford, Columbia, and NYU.
Students, faculty, and staff engage in myriad pioneering research projects, including a one-of-a-kind annual report on Media Use in the Middle East, an NU-Q flagship project that was launched during the wake of the Arab Spring. Students and faculty travel the globe presenting their research and participating in debates and panels that discuss the status of media and communication in the region.
Commenting on the announcement of the new ranking, Northwestern Provost Jonathan Holloway said, "We see it as a wonderful external endorsement of what our extraordinarily talented community of faculty, staff and students does every day to make Northwestern one of the leading research universities in the world.