Educating journalists in the digital age
March 20, 2019
Tom Goldstein, founding dean of India's Jindal School of Journalism and Communication, shared his approach to equipping journalism students for a changing future in media. 
In a discussion moderated by Dean Everette E. Dennis, Goldstein spoke at NU-Q about his experience serving as dean of the journalism schools at Columbia and at the University of California Berkeley — the only universities in the United States where journalism is taught exclusively at the graduate level.
Reflecting on those experiences, he said that journalism education had been unchanged for many years but the practice has been greatly affected with the introduction of new digital strategies and media. With news being produced faster, shared on a wider scale, and increasingly prone to inaccuracies, industry experts are looking for new ways to practice journalism.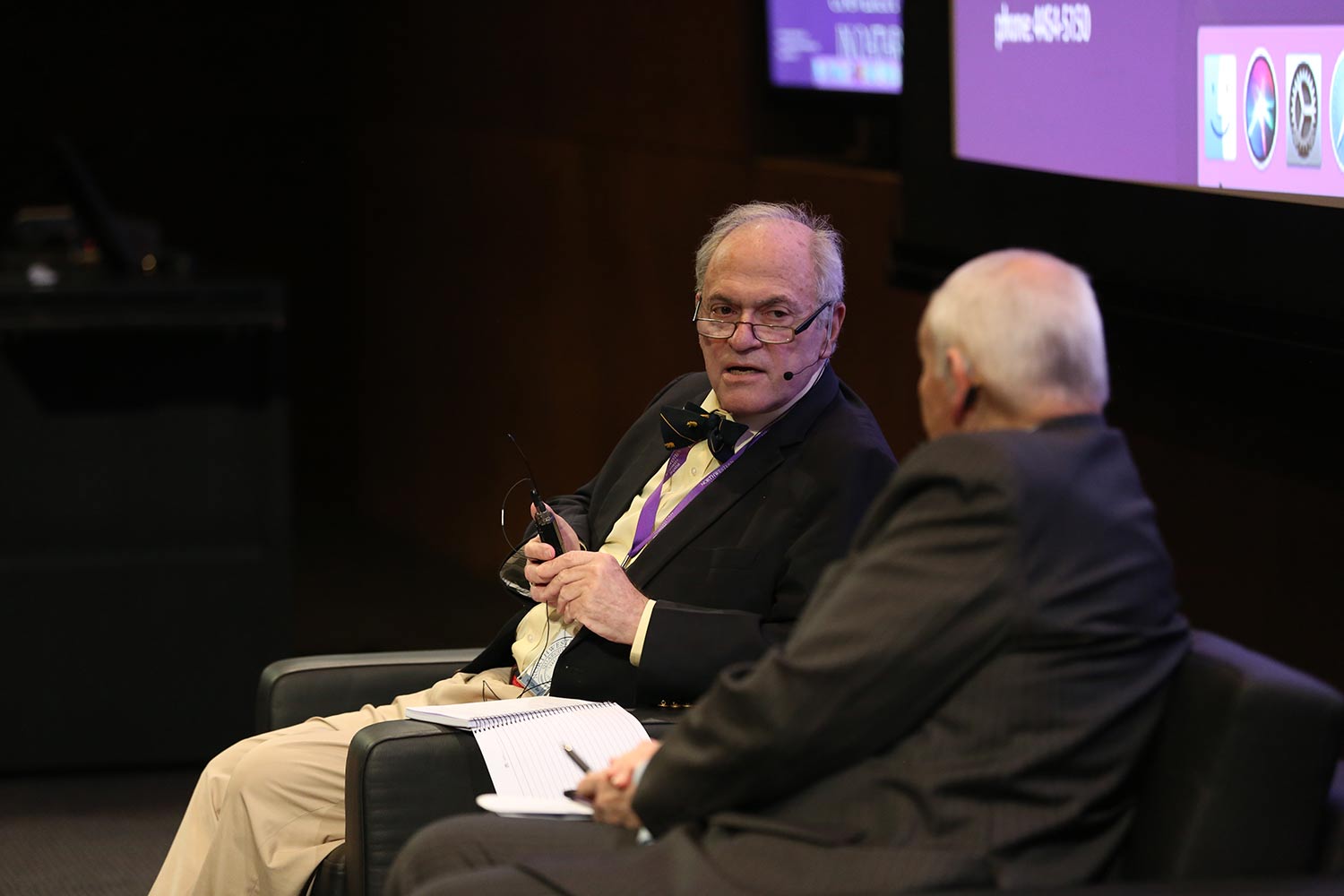 Yet Goldstein advises a traditional approach that honors the core principles of journalism such as commitment to truth, accuracy, independence, fairness, humanity, and accountability. "Whatever the technologies are, journalism can improve the content by upholding these standards," he said. 
At the center of that education should also be an overall understanding of the human condition in its many aspects, he explained. This should be done through an immersive education in the liberal arts – literature, history, anthropology, political science – that teach students "how to think and how to read closely." Goldstein praised NU-Q's Ways of Knowing common course, which challenges students to question how knowledge is constructed by examining various disciplines.
Goldstein also urged students to have a "platform agnostic" mindset to new technologies and develop their writing skills above all. "Clean, clear writing can be adapted to any medium," he said, adding that blogs, video scripts, web series, and social media posts all begin with well-communicated ideas. 
The professor is a graduate of Yale University and the Columbia University Law School, as well as its Graduate School of Journalism. He has worked a journalist for Newsday, the Wall Street Journal, the Associated Press, and the New York Times.