Scholar discusses relationship between sport and 'soft power'
March 10, 2019
With the 2022 FIFA World Cup less than four years away, Qatar is preparing for the challenges and opportunities that will come with hosting this major global sporting event.
Geopolitical expert and scholar Natalie Koch spoke about the role of sports as a means of exerting political influence, in a lively discussion at Northwestern University in Qatar that was hosted by the media and politics program 
"Qatar's changing geopolitical dynamics and relations have been covered extensively in local and international media," said Everette E. Dennis, dean and CEO at NU-Q. "As a rentier state, the government's plan to transform into a knowledge-based economy by investing in – among other things – the business of sports, makes it a very interesting case to explore. Professor Koch's expertise puts into perspective the scale of the challenges that will face the nation in the lead-up to the World Cup." 
While "soft power" often refers to the state's ability to use cultural or economic tactics – as opposed to military – to influence international relations, Koch explained how Qatar's strategic approach involves leveraging sports to create a geopolitical identity. In her research, Koch immerses herself in all aspects of a sporting event, which includes evaluating visitors' interactions and behaviors, then analyzing media coverage to identifying prevailing narratives and find correlations between them. 
From hosting Asian Games in 2006 to the Men's Handball World Championship in 2015, and the UCI Road World Championships in 2016, Qatar's motive was to position itself as "a leader in promoting globalized sport in the Middle East, and modern, diverse, inclusive, and tolerant place," said Koch.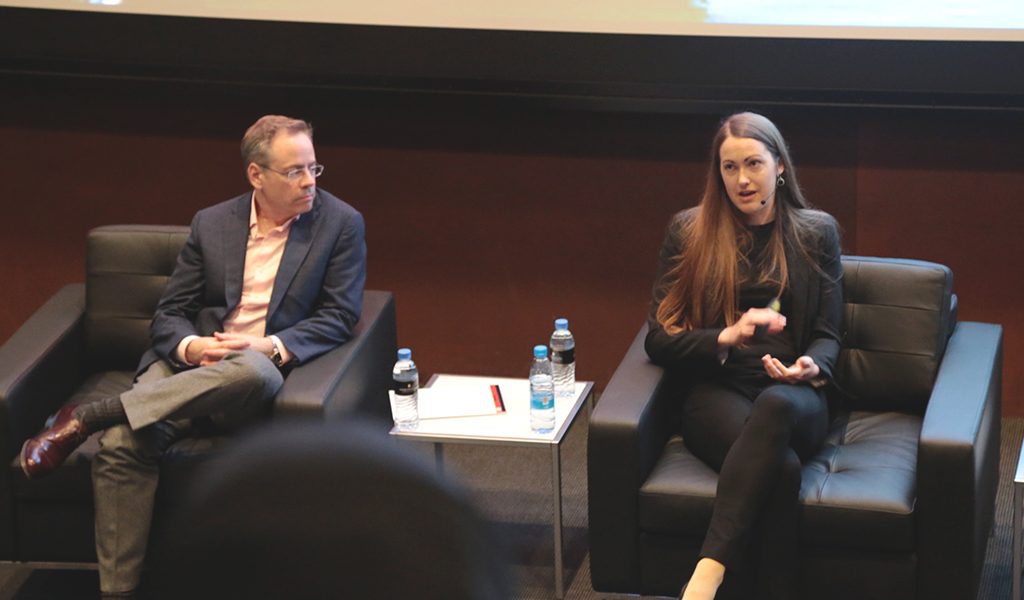 While in many ways it was able to achieve this image, Koch explained that government-led initiatives and narratives are often challenged from below, adding that every participant or spectator's experience may contribute to the overarching narrative. The main challenge, she said "is that people come with their own preconceived notions about the place, and if their own experience does not align with the image promoted, or if they hear a rumor that aligns with their belief, then it will be amplified." 
In this social media era, Koch explained that there is a higher level of risk involved in promising an image that does not reflect the actual experience. Virtual conversations from participants and media coverage from non-affiliated channels could have a significant influence on the reputation of the event, which is often tied with the reputation of the state in which it is held. "It is imperative for nations to use these opportunities of geopolitical encounters to validate narratives," she said. 
Koch is an associate professor of geography and O'Hanley Faculty Scholar at Syracuse University's Maxwell School of Citizenship and Public Affairs. As a political geographer, she specializes in geopolitics, nationalism, and state theory in post-Soviet Central Asia and the Arabian Peninsula.
She is currently working on a project about renewable energy and "knowledge-economy" development in Qatar and the UAE. Koch authored The geopolitics of spectacle: Space, synecdoche, and the new capitals of Asia and is the editor of the book, Critical geographies of sport: Space, power, and sport in global perspective. She was invited to speak at NU-Q as part of the Media and Politics minor program.