NU-Q student journalist awarded Carter Center fellowship
November 08, 2018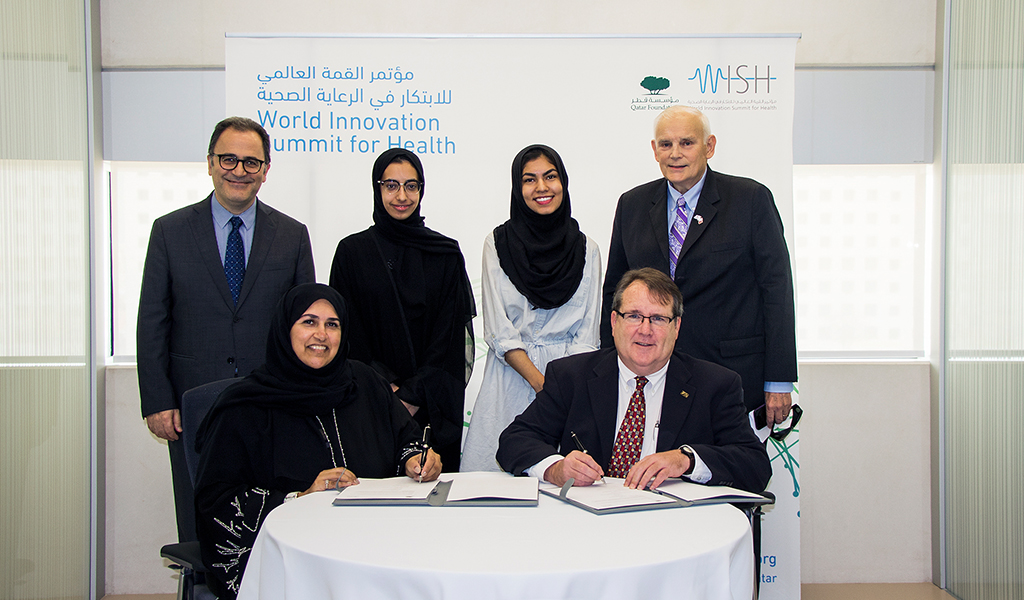 An NU-Q student – Ayilah Chaudhary – has been selected for a scholarship program sponsored by the World Innovation Summit for Health (WISH) and the Carter Center.
The scholarship is being awarded by the Rosalynn Carter Fellowship for Mental Health Journalism with the goal of "train[ing] student journalists to learn how to report ethically and accurately on topics related to mental health and illnesses."
The student fellowship program is part of the larger Rosalynn Carter Mental Health Journalism Fellowship program, which awards professional journalists annually with stipends to report on mental health issues. Fellows have produced more than 1,500 mental health-related projects since the program's inception. 
Chaudhary's interest in the program came from her experience reporting on stories in Doha. "The undercurrent of every issue I was interested in – from women's issues to migrant worker rights – was always connected to mental health in some way," she said. 
As part of the student fellowship program, students received in-depth training on mental health reporting at the Carter Center's headquarters in Atlanta, Georgia in September through hands-on workshops, lectures, and panel discussions. 
At one session that Chaudhary attended, a panel of patients with mental illness who had been subjects of widely-distributed articles led a discussion that illuminated the challenges many patients face in addressing topics that are often fraught with social stigma. 
"Mental health is often very ill-defined so part of a journalist's responsibility is to simply allow patients to speak for themselves," Chaudhary said.
Over the course of the next year, Chaudhary will write a series of articles with advisory support from the network of fellows and journalists based in the U.S. who are actively engaged in this area of reporting. 
Chaudhary, who is originally from New Jersey, is studying in NU-Q's Journalism and Strategic Communication Program and has interned with Al Jazeera English. She also received a Pulitzer Center Fellowship earlier this year to report on the persecution of Ahmadiyya Muslims in Pakistan.