New faculty, courses, and programs offered at NU-Q
The University is offering new courses in literature and writing, as well as executive education programming.
September 12, 2018
As Northwestern University in Qatar (NU-Q) celebrates its 10th anniversary and welcomes its largest class – it is also announcing two new faculty appointments and new programs. 
The University, which is now home to more than 300 students, is offering new courses in literature and writing, as well as executive education programming, the launch of a Media Innovation Lab (MIL), and plans to open the first digital university museum in Qatar – The Media Majlis at Northwestern University in Qatar.  
"NU-Q has seen many successes in its 10 years in Doha," Everette E. Dennis, dean and CEO said, "and we are looking forward to building on that success with our new academic programming and faculty – along with a growing student body."
The two new faculty members are Dr. Jairo Lugo-Ocando and Dr. James Hodapp, respectively professor and assistant professor in the school, both with extensive international experience and expertise in their respective fields—media studies and English and African literature.
Overseeing the executive and graduate education program will be Jario Lugo-Ocando, a distinguished scholar, global media expert, and institutional leader. As the director of the program he will be responsible for the conceptualization, development, and execution of NU-Q's forthcoming executive education and graduate programs in areas that include sport and health communication.  
Prior to his appointment at NU-Q, Lugo-Ocando was an associate professor of journalism studies at the University of Leeds's School of Media and Communication and has served as director of the MA program in Global Journalism at the University of Sheffield. Before entering academe, Lugo-Ocando was a journalist and editor-in-chief of Venezuela's Dairio La Verdad.
Lugo-Ocando received his PhD from the University of Sussex and his MA from Lancaster University in media studies and international relations.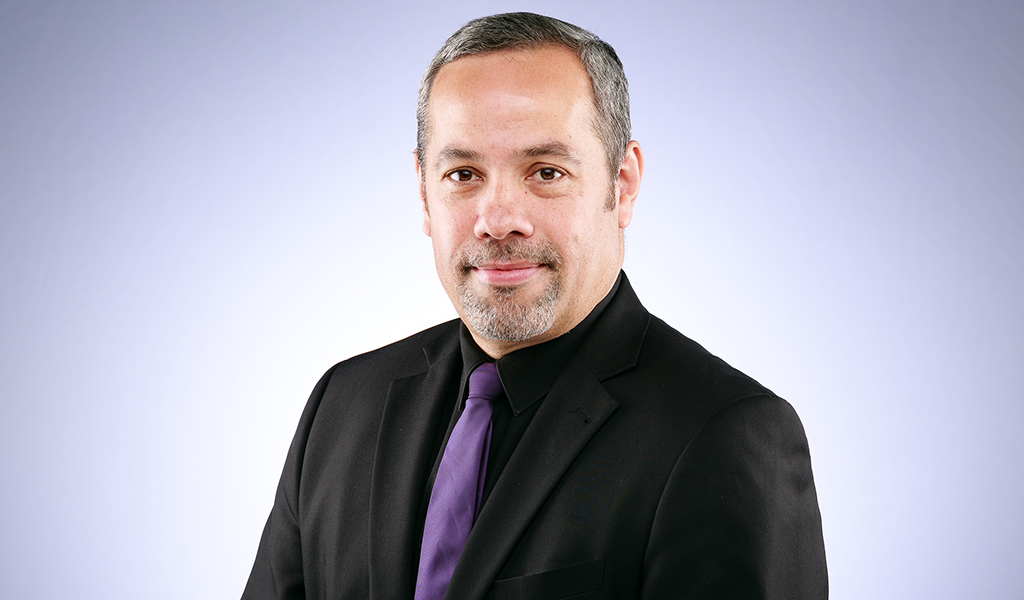 Also joining NU-Q this year is James Hodapp, who has been appointed assistant professor in the Liberal Arts Program. Hodapp, who will teach courses in literature and writing, joins NU-Q from the American University of Beirut (AUB) where he was an assistant professor of English.  
Prior to AUB, he was an instructor and lecturer at the University of Maryland and has teaching experience at Harold Washington College and Wilbur Wright College, both in Chicago. He also has two edited books under review and several research articles in the works. 
Hodapp earned his PhD in English from the University of Maryland, his MA in humanities from the University of Chicago, and his bachelor's degree in literature from the American University in Washington D.C.  
"Professors Lugo-Ocando and Hodapp bring a level of considerable experience in teaching and leadership to NU-Q," said Dennis. "Professor Lugo-Ocando's extensive experience in administering journalism programs at top media schools across Britain will help NU-Q lay the foundations for a vibrant executive education program. Professor Hodapp's scholarship and teaching experience in both the U.S. and the Middle East will enhance our writing and literature course offerings." 
NU-Q's academic curriculum has continuously expanded since its founding in 2008 and with its new state-of-the-art facilities now provides its students with opportunities to engage in immersive and hands-on learning experiences.
Since moving to its new building, the school has developed programming to take advantage of the what is one of the largest media communication schools in the world, the new lab – MIL – offers students, faculty, and staff the space and technology to collaborate in the development of innovative ideas and solutions to challenges in the media world.
The Media Majlis at NU-Q, which will open later this year, will serve as a platform for active learning, research, and intellectual discovery. The digital museum will feature biannual exhibitions that explore major themes in media and communication, with a focus on the Middle East.