Opening Doors: A Conversation with Dean Dennis
May 01, 2018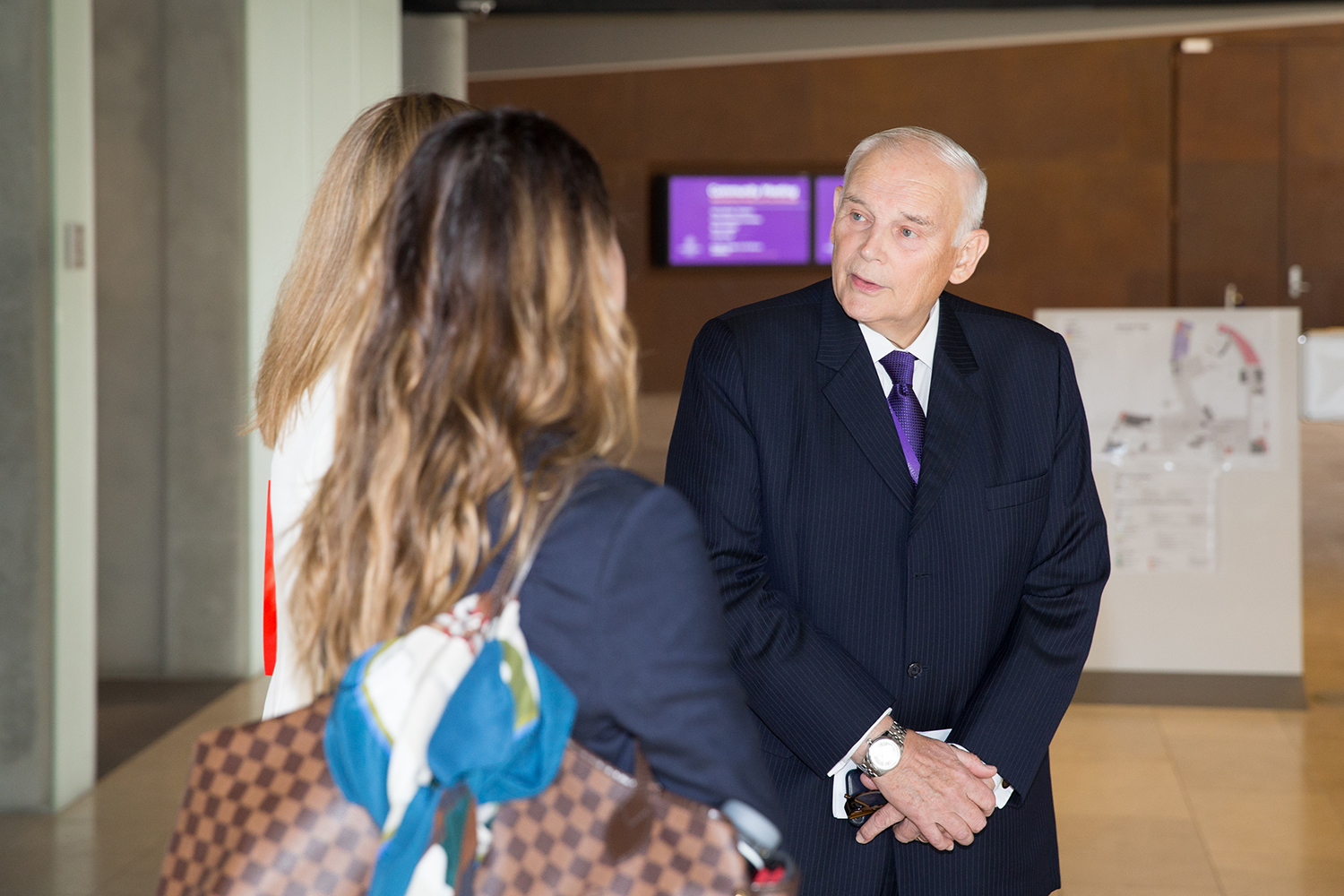 You've worked at a number of top universities. What's exciting about NU-Q? There is no school like it anywhere in the world. At the dawn of the 21st century, in a country on the move, in an optimistic, innovative hub called Education City, we're inventing new ways to engage with the world. We're rooted in the best practices of the liberal arts—and we're on the frontier of media studies. That's exciting new educational territory.
What kind of student is drawn to NU-Q? Motivated. Capable. Socially conscious. Proud of their community. Eager to be part of a student body that is diverse in background, creed and credo. What's interesting is that the university and its students have grown up together. Our research gets more ambitious, our work gets more exciting, and we're identifying more problems—local and global—and taking a leadership role in solving them. And students are right there with us.
What's the relationship between NU-Q and Northwestern in Evanston? We benefit from the strengths of an internationally renowned university while capitalizing on our own local connections to media organizations, government ministries, and communities here in Doha. Our students can use Evanston—just north of Chicago—as a home base for exploring a new culture. And they know that in Doha or Evanston, they're working with world-class faculty, high-caliber students, and cutting-edge resources.
What's the value of an NU-Q degree? Let's talk about short-term and long-term value. Students see immediate results from their education. At international conferences, they present papers so sophisticated they're often mistaken for graduate students. About a third of our seniors go on to attend graduate or professional school—and they're accepted at the world's finest universities. When Oxford, Harvard, Cambridge, and Columbia welcome our students, that speaks volumes
And in the long term? In the long term, an NU-Q degree opens doors. Media is the central nervous system of any society, and it plays a huge role in public affairs—increasingly so in the Middle East. Our programs translate to prestigious careers in numerous fields, from business to law to public service. And in the bigger picture, we're creating a public resource: smart, sophisticated, solutions-oriented citizens who bring new ideas and new energy to their communities, in Qatar and beyond. That's more than education—it's transformation.