The impact of resettlement and integration among Rohingya refugees in Malaysia will be explored by two Northwestern University in Qatar (NU-Q) student researchers. 
Ibtesaam Moosa and Habibah Abbas plan to spend three weeks in Malaysia to interview two groups of Rohingya refugees – those who arrived in Malaysia after 2012 and those who were in the country before the conflict involving minority Rohingya Muslims in Myanmar began in 2012.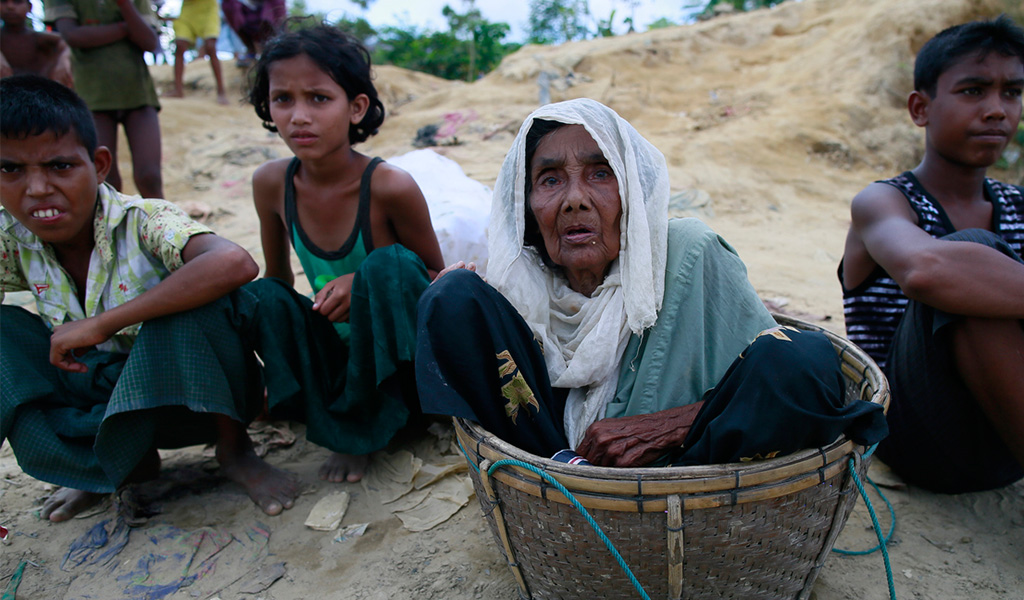 Everette E. Dennis, dean and CEO at NU-Q, commended the students for this exploration and examination of an important international humanitarian crisis that they will study and report on first hand. "As media and communication professionals, they are using their skills to give voice to the voiceless through research, inquiry, and investigation," he said. 
The students' research project is being funded through an Undergraduate Research Grant, which is a competitive program administered by Northwestern's Office of Undergraduate Research in Evanston. The grant is awarded to students who have presented proposals for independent study. All recipients are required to present their research to the Northwestern community.
"The Rohingya crisis is a timely and global issue that requires attention," said Moosa. "Most of the focus by international media is on getting refugees out of Myanmar to a 'safer' country. However, we are interested in exploring what happens to them once they reach these new countries and whether they are they able to live normal lives there? Do they ever really get resettled?"
In addition to researching the resettlement of refugees, Moosa and Abbas will also research how well the refugees have been able to integrate into Malaysian society despite not having a legal status in the country. 
"Refugees suffer a lot of psychological and physical trauma," said Abbas. "We want to learn how they attempt to create a new normal life and whether they have been successful at doing so," she added.
NU-Q students can apply for several different types of funding, including undergraduate language grants to travel and study a foreign language, grants for independent study, and/or to participate in international workshops and conferences. The NU-Q Research Office regularly discusses research interests and opportunities with students and provides them with various services to facilitate the research process, help them apply for grants, and provide funding to attend research conferences.
Previous student research projects investigated a variety of social and political issues ranging from bonded labor in Pakistan, to identifying trends in the local science community in Qatar. 
"Research skills are an indispensable part of an undergraduate education at NU-Q," Dennis said. "Our home campus in Evanston is one of the leading research universities in the world, and NU-Q is committed to continuing that tradition by encouraging students to engage in intellectual inquiry and research across a variety of disciplines."