For the first time, Northwestern University in Qatar (NU-Q) is offering applicants an opportunity to apply for non-binding early action admission. The deadline for early applications for Fall 2018 admission is November 1.
Candidates can apply online through the Common Application. The application will ask candidates to create a virtual profile and upload required documents such as standardized test scores, personal statements, and recommendation letters. Applicants can also view a list of the NU-Q's minimum requirements and track the status of their application using the website.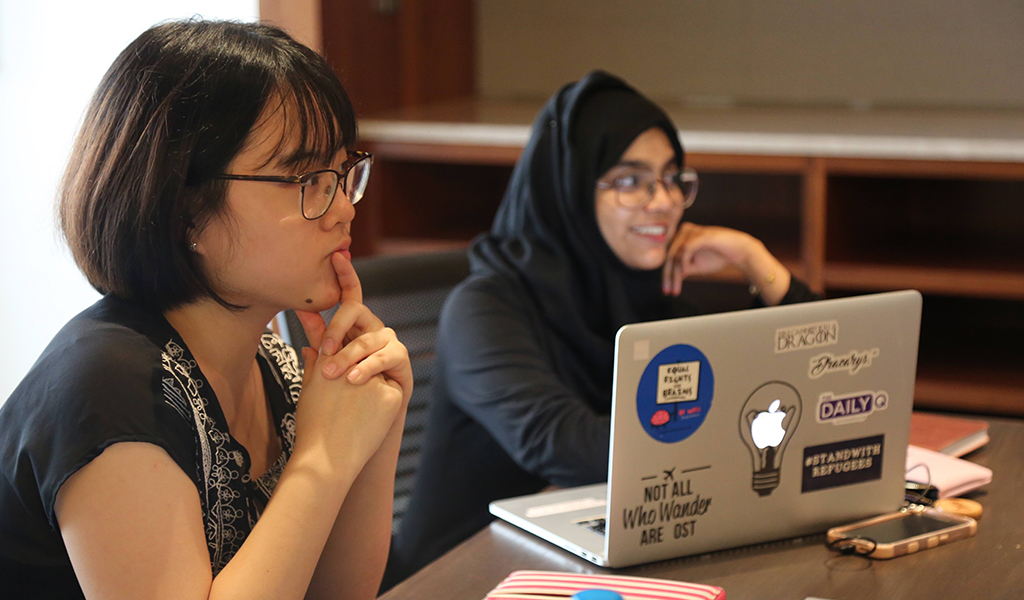 "Northwestern's programs are extremely competitive and the admissions team is committed to selecting students who can perform well academically, while at the same time bringing additional attributes to the NU-Q community," said Everette E. Dennis, dean and CEO. "For those students who are committed to attending NU-Q, early applicants may have an advantage because the decision is based on a smaller pool of candidates." 
U.S. News & World Report and Times Higher Education ranked Northwestern University 11th among national universities in the U.S. and 20th among world universities, respectively.
Northwestern University, a leading private American research university with a strong interdisciplinary culture and a commitment to teaching excellence, offers degrees in journalism and in communication from two of its schools in Evanston, the Medill School of Journalism, and the School of Communication, respectively. NU-Q offers its students an education that is based in the liberal arts with all students receiving a general education, which has led to its graduates having careers in media and communication, as well as a variety of other fields. In addition, many go on to graduate school to pursue studies in these fields and such subjects, as business, law, public affairs, education and Middle East studies, among others.
"Early action applications can improve a candidate's chances of being accepted into NU-Q, one of the highest ranked schools in the region. Having moved to our new building we are now teaching the future leaders of the media industry in Qatar in the most technologically advanced journalism and communication school in the world," said Alex Schultes, director of admissions at NU-Q. 
Students interested in journalism, strategic communications, scriptwriting, cinematography, film production and animation are encouraged to apply for admissions. In addition to the coursework in communication, journalism, and strategic communication, students at NU-Q also benefit from disciplines in the liberal arts. Courses that range from history and anthropology to literature and economics are offered to all students.
Dennis noted that at NU-Q all of the learning does not happen just in the classroom. "NU-Q students have opportunities to engage in learning outside the classroom as well. Some of our students take part in service learning trips, research projects, and conferences, while others spend a semester on the home campus in the U.S., and all of our journalism and strategic communication students complete a 10-week residency at a leading news outlet or strategic communication firm," Dennis said.
Nearly 10 years since it was established, NU-Q has a total student-body of nearly 300, representing 39 different nationalities. Meanwhile, more than 220 of NU-Q's graduates are now making their mark locally and globally by pursuing careers at major media organizations, as well as in government and banking. Also notable, is that more than 30 percent of NU-Q graduates have pursued graduate degrees from top institutions that include Harvard, Oxford, Cambridge, Northwestern, Cornell and others. 
For students applying for admission, NU-Q accepts applications exclusively through the Common Application: www.commonapp.org