Students from Northwestern University in Qatar recently presented their research theses at the 14th annual Undergraduate Research and Arts Exposition at Northwestern's home campus in the United States.
NU-Q's dean noted that students on the campus in Qatar "have numerous opportunities to be involved in home campus activities, which reflects the alignment of research and education offered on our campuses in Doha and Evanston."
"This annual event is an opportunity for our students to showcase their findings with the community in Evanston, and to showcase the outstanding research being done by our students in Doha," said Everette E. Dennis, dean and CEO at NU-Q.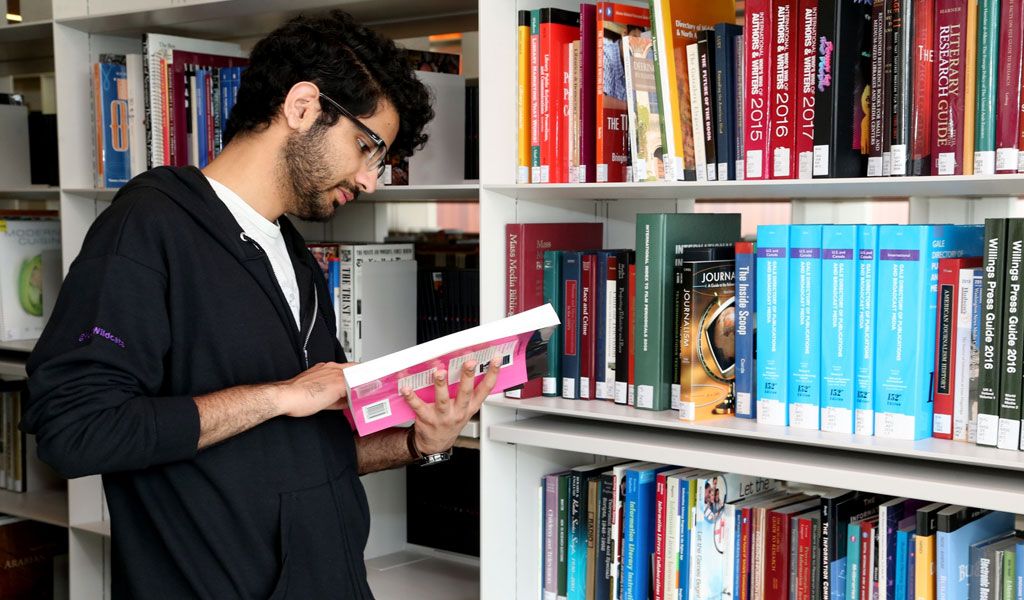 Shakeeb Asrar presented on his project, "Sensationalism in Pakistani News Channels: A Downside of Media Deregulation?" which investigated the dramatization of news in Pakistan, linking it to the deregulation/liberalization of the media in 2002. His work received the Best Panel Presentation for Global Challenges and Connections, and he was awarded the third best research presentation overall.
Asrar was mentored by NU-Q Professor Joe Khalil, who is a seasoned global media professional, and expert in TV production and programming.
"It was really interesting to study what I had been witnessing in Pakistan for years, and it was also eye-opening to research how news channels operate in Pakistan, since I wasn't aware of back-end operations such as media ownership, news gathering, professional background of news anchors, and so forth," said Asrar.
Jemina Legaspi's presentation, "Different Perceptions of Audiences, Organizers, and Scientists in Public Science Majlis Forum in Qatar," explored the question of whether the public in Qatar has a deficit understanding of science. Her topic is one segment of a larger UREP research project she is working on alongside fellow student researchers Aisha Al Qadi and Sara Al Ansari, and is being led by NU-Q Professor Anto Mohsin.
The annual expo on the home campus serves as a platform for the global Northwestern community to present their research projects, whether they are performed on stage, written in a thesis, or produced in a lab. Participants at the expo presented their work through poster and oral presentations in the arts, humanities, social sciences, natural sciences, and engineering.