Tracy L. Vaughn-Manley, associate professor of liberal arts at Northwestern University in Qatar, was named one of seven Northwestern faculty members to be honored with a 2017 University Teaching Award. She is the first NU-Q professor to receive this award.
Vaughn-Manley received the Charles Deering McCormick Distinguished University Professor of Instruction award for her outstanding performance and dedication to undergraduate education at the event.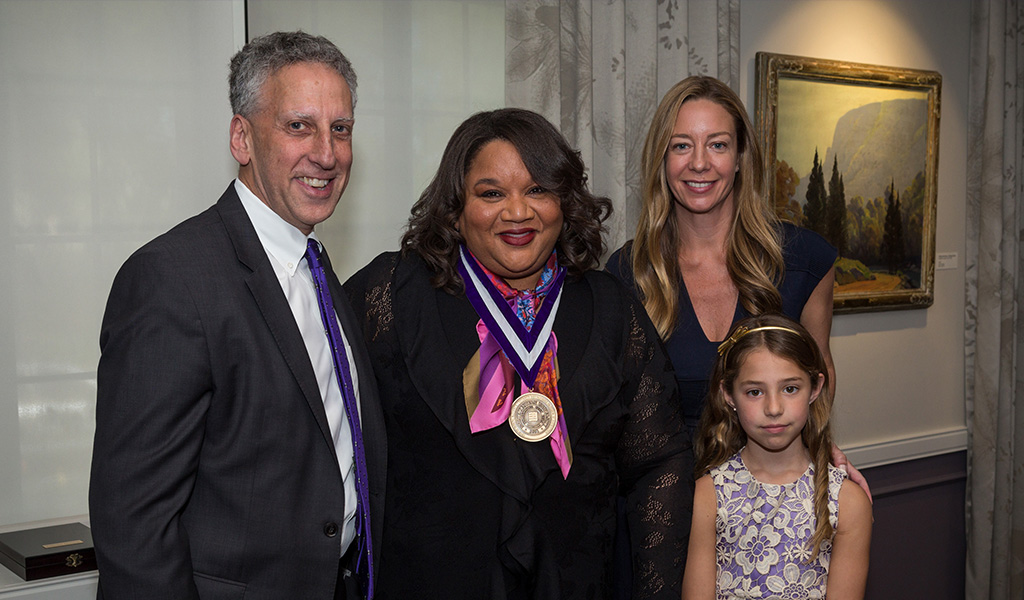 She was nominated for the award by Dean Everette E. Dennis who describes her as "an excellent teacher with the capacity to confront people from different cultures with concepts and ideas about diversity, tolerance, and artistic expression."
Vaughn-Manley said her teaching philosophy is to "create and maintain an environment that is physically, emotionally, intellectually, and culturally safe and conducive to the free-exchange of thoughts and ideas."
At NU-Q, Vaughn-Manley has taught courses in the Liberal Arts Program. Students at NU-Q have, on many occasion, attributed their success in their undergraduate careers to lessons learned in her classroom and have described her teaching style as being passionate and meticulous. Among the comments testifying to her success, students said that Vaughn-Manley was "a source of inspiration," and another student wrote simply, "I became more tolerant." Students characterize Vaughn-Manley as "interactive," "dynamic" and with a passionate love of literature that makes it feel "urgent, provocative, and as engaging as breaking news."
Vaughn-Manley, who is returning to the University's Evanston campus, was named to the Northwestern University Associated Student Government Faculty Honor Roll in 2006, 2007, 2008, and 2010. She has also served as the delegate of the Modern Language Association's Executive Council and was the recipient of Northwestern University's Department of African-American Studies 2006 Teaching Award for Outstanding Performance in the Classroom.
Vaughn-Manley received a PhD and an MA from the University of Massachusetts and a BA from California State University, San Bernardino.