Rony Jazzar, CEO of Imagic, the regional production company behind the television series Starts of Science spoke to students at NU-Q about his experience as an entrepreneur.
Speaking to students in the Foundations of Business and Startup class, Jazzar pointed to the success of the program – which was one of the earliest reality programs in the region – as an example of an innovative and successful business concept.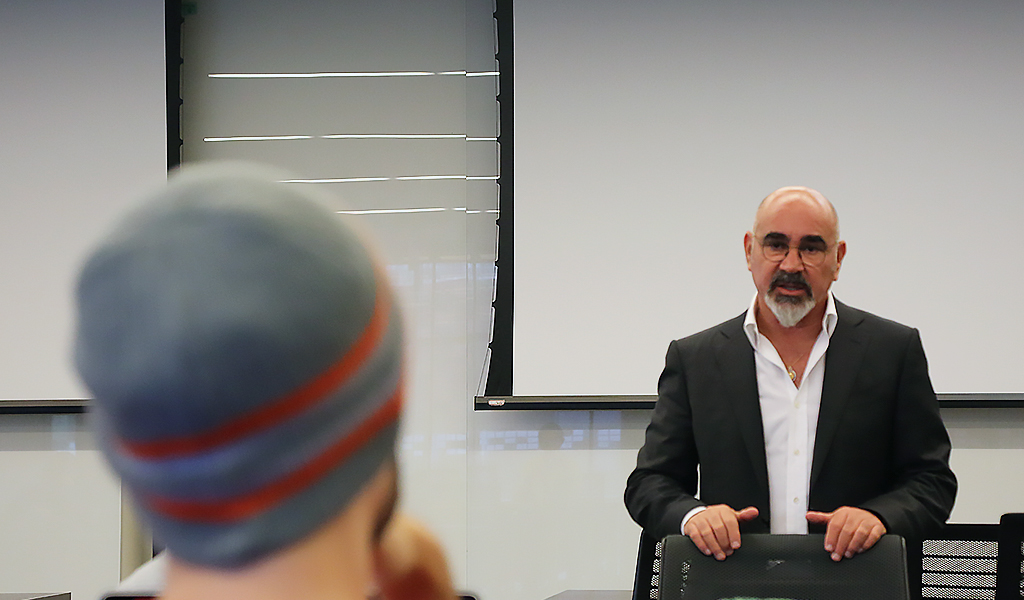 Starts of Science showcases young Arab innovators from across the region who develop solutions to regional problems in the fields of information technology, energy, environment, and health. An expert panel of judges assess and eliminate contestants who are competing for seed funding for their projects.
As the CEO of a regional company that has become a market leader, Jazzar shared the process behind establishing an innovative business plan. "Be curious about everything," he told the students. "A good plan starts with knowledge – knowing the habits and behaviors of people before you can successfully deliver to them what they need."
The economic class he spoke to is taught by Professor Giovanni Bandi and focuses on business management and entrepreneurial concepts behind creating start-ups - addressing topics ranging from management and organization to marketing and finance.
"Students learn how to identify innovative business ideas and build a winning strategy in this class. It was an honor to have Mr. Jazzar, who embodies all of the concepts we have been discussing throughout the semester," Bandi said.