Recently admitted students visited Northwestern University in Qatar's (NU-Q) new building to learn more about the educational opportunities offered by the university. The event - Preview NU-Q - provides prospective students and parents information about NU-Q's programs and gives them the opportunity to meet with faculty, staff, students, and alumni.
"This year's Preview NU-Q was particularly special because it was the first event to be held in our new Events Hall," said Everette E. Dennis, dean and CEO. "Next year's class will have access to cutting-edge technologies and facilities while also learning from a distinguished faculty, as well as experts in the industry. They will be educated to be at the forefront of the media and communication industry when they graduate."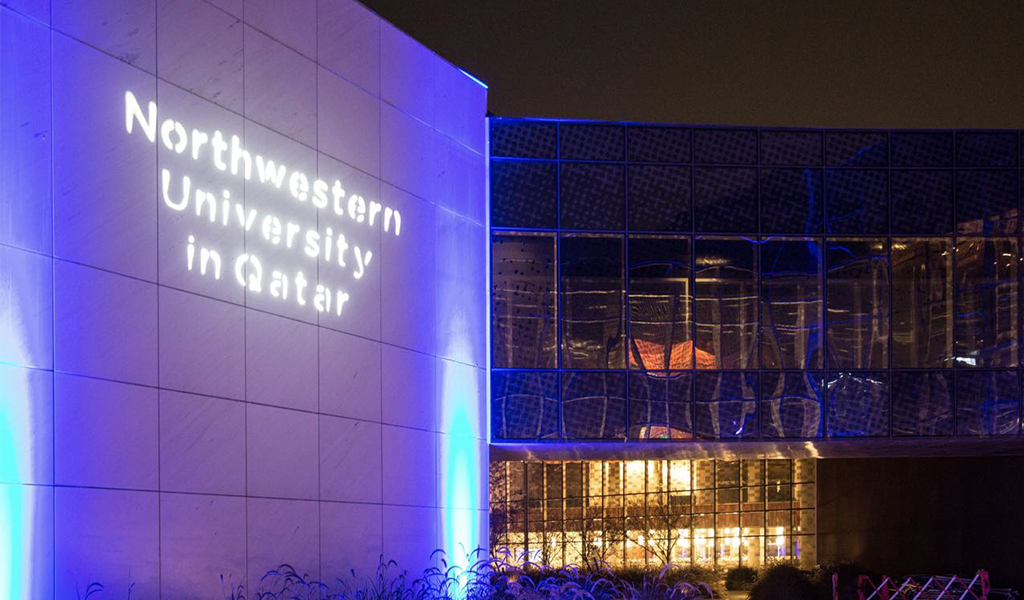 The event saw the highest turnout of students to date, including a record number of international candidates, representing more than 34 nationalities. Those attending enjoyed a series of talks with alumni in media professions and were introduced to the university's programs. They were also invited to explore extra-curricular activities including student clubs, internship opportunities, facilities, and other student services.
A live video call with students completing their journalism residencies at top global media organizations, including The Washington Post, USA Today, Ogilvy & Mather, and Al Jazeera London, was part of the event. The students called in from Washington D.C., New York, and London and shared their experiences with the prospective students and their families. 
"This year was one of the most competitive years for student admission applications," said Alex Schultes, director of admissions. "Admitted students should be proud of their achievement, because it is an opportunity to earn a degree from one of the highest ranked, and arguably, one of the most technologically advanced, media and communication schools in the world." 
NU-Q is a modern media and communication school, with a diverse student body of 248 students representing 32 different nationalities.  Since its establishment in Qatar Foundation in 2008, the university graduated five classes, with a total of 182 alumni. NU-Q's new building is home to some of the most cutting-edge technologies in media regionally and internationally, and has been awarded a gold LEED certification for its sustainability.