NU-Q alumnus James Zachary Hollo has received a Fulbright to pursue a master's degree at the National Chengchi University in Taiwan.
"I'm looking forward to combining my passion for international relations, political science, economics, and environmental issues in this program -- topics I initially explored at NU-Q," Hollo said.
The Class of 2015 journalism graduate served as the president of NU-Q's International Student Association and wrote for the student publication The Daily Q. He also traveled in the Middle East, Ethiopia, and China through class trips, service learning trips, and other independent project travel programs - learning basic Arabic and Mandarin during his undergraduate years. For two summers, Hollo was in Amman, Jordan, where he reported on Syrian refugees for a publication called Albawaba.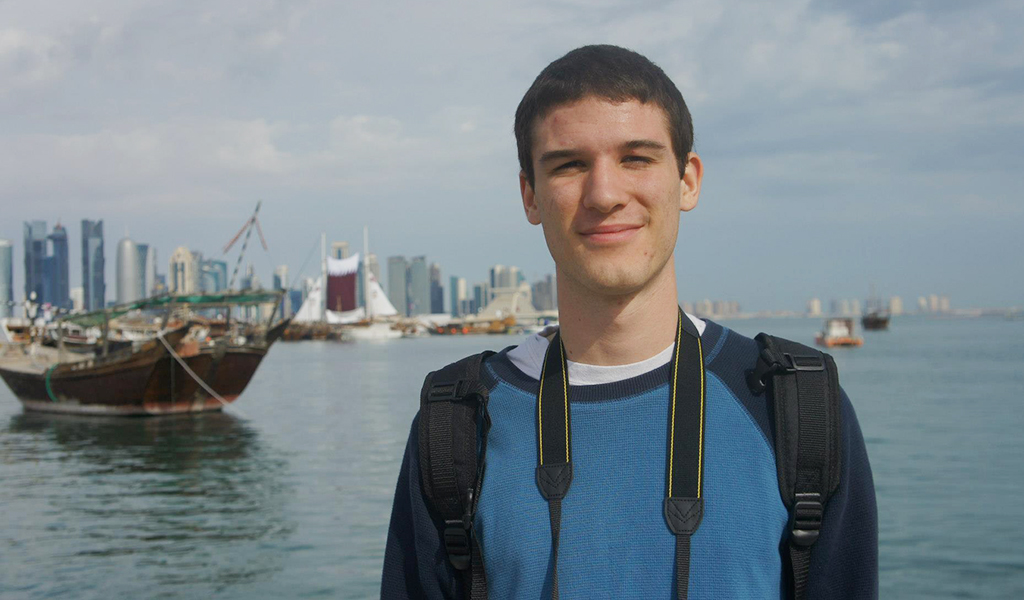 For his his journalism residency, Hollo worked as at The Ground Truth Project, a nonprofit media organization in Boston dedicated to reporting on human rights, freedom of expression, emerging democracies, the environment, religious affairs, and global health.
"My professors have been great mentors along the way and encouraged me to relentlessly ask the hard questions," he said. "I couldn't have done any of this without the amazing resources, opportunities, and people at NU-Q," Hollo said.
Since graduation, Hollo has been teaching English at under-resourced schools in the Hunan, China. He also published a long-form investigative article on the impact of climate change on one of India's poorest communities – the result of a reporting grant he received from the Pulitzer Center on Crisis Reporting, where he was a student fellow. The piece was published in PRI's The World.
Hollo's work has been featured in The New York Times, Huffington Post, Doha News and The Wilson Qarterly, published by the Woodrow Wilson International Center for Scholars.