Among the new members named to the American Academy of Arts and Sciences today was Dr. Everette E. Dennis, dean and CEO of Northwestern University in Qatar.
Founded in 1780, the American Academy of Arts and Sciences is one of the United State's oldest learned societies and independent policy research centers, convening leaders from the academic, business, and government sectors to respond to the challenges facing—and opportunities available to—the nation and the world.
Joining Dennis among the election of the 228 new members are some of the world's most accomplished scholars, scientists, writers, artists, as well as civic, business, and philanthropic leaders. They include winners of the Pulitzer Prize and the Wolf Prize; MacArthur Fellows; Fields Medalists; Presidential Medal of Freedom and National Medal of Arts recipients; and Academy Award, Grammy Award, Emmy Award, and Tony Award winners.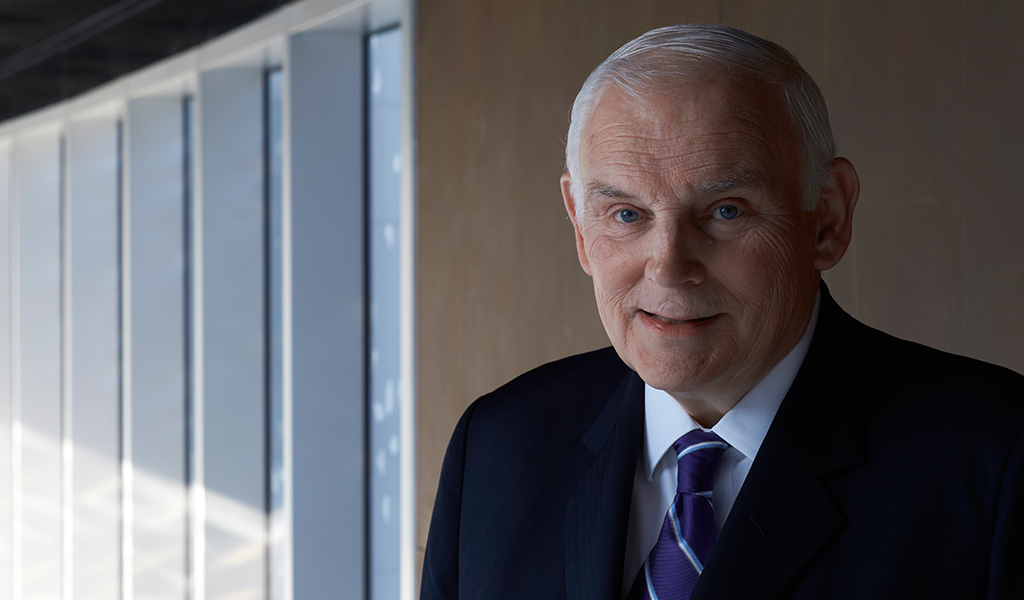 "It is an honor to welcome this new class of exceptional women and men as part of our distinguished membership," said Don Randel, chair of the Academy's Board of Directors. "Their talents and expertise will enrich the life of the Academy and strengthen our capacity to spread knowledge and understanding in service to the nation."
In addition to Dennis, the 237th class of members includes philanthropist and singer-songwriter John Legend, award-winning actress Carol Burnett, chairman of the board of Xerox Corporation Ursula Burns, mathematician Maryam Mirzakhani, immunologist James P. Allison, and writer Chimamanda Ngozi Adichie. 
Dennis has written or edited some 45 books that have been translated into 10 languages, as well more than 200 articles, essays, and monographs about global media, media industries, media law, and management. At Northwestern's home campus, he is a professor in the Medill School of Journalism and is cross appointed in the School of Communication.  
He has taught at five universities and was the founding president of the American Academy in Berlin and founding executive director of the Media Studies Center at Columbia University.
His Ph.D. is from the University of Minnesota, his MA from Syracuse University, and his BS from the University of Oregon. A life member of the Council on Foreign Relations and the America Antiquarian Society, Dennis has held advanced fellowships at Harvard, Stanford, and the East-West Center.
"In a tradition reaching back to the earliest days of our nation, the honor of election to the American Academy is also a call to service," said Academy President Jonathan F. Fanton. "Through our projects, publications, and events, the Academy provides members with opportunities to make common cause and produce the useful knowledge for which the Academy's 1780 charter calls."
The new class will be inducted at a ceremony on October 7, 2017, in Cambridge, Massachusetts.
The list of the 237th class of new members is available at www.amacad.org/members.