Two journalism students from Northwestern University – one from the Qatar campus and one from the home campus in Evanston have joined forces in telling inspirational stories of women who have survived hardship.
Hangda Zhang, a student in Evanston who spent a semester studying on the campus in Qatar, tells the stories through a multi-media project that includes a series of videos titled "Her Magic."
Zhang, a Chinese third-year journalism and economics major pursued an internship with Al Jazeera English while in Doha and also launched the video series by filming two videos that tell the story of inspirational women. Mariam Al-Dubhani, an NU-Q student, who recently relocated to Qatar from war-torn Yemen, was one of the women. 
"Throughout my life, several women inspired and mentored me, especially my mom who is a great role model to me," said Zhang. "I wanted to make this video series, 'Her Magic,' to tell women's stories and use them to inspire others to realize that they are so great and amazing. They have all kinds of magic to live their life contentedly and impact people positively."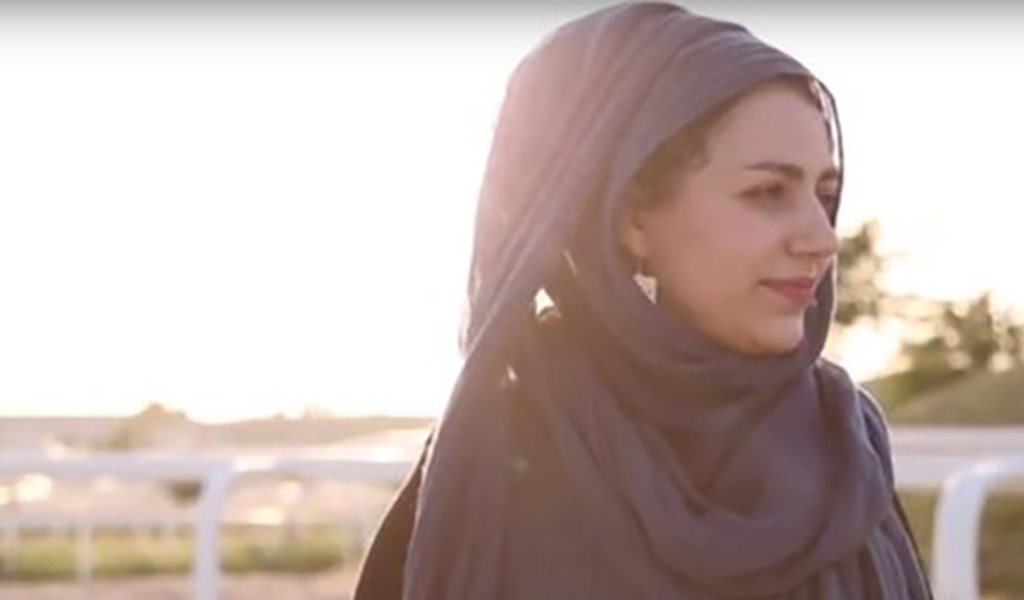 Al-Dhubhani, who is half-Yemeni and half-Russian, opened-up to Zhang about her struggles to escape the conflict in Yemen. As the war in Yemen escalated, Al-Dhubhani's family and education were affected.
Although Al-Dhubhani was not pursuing media education in Yemen, she managed to freelance a media production startup. One of the videos produced was a chalkboard animation about Yemen. As it was the first chalkboard animation in the region, it caught the attention of Qatari businesswomen who contacted her to produce a similar one for Qatar. Later when the war escalated, the Qatari women helped Al-Dhubhani move to Doha, and offered her a job.
"Journalism has always been my passion. In school I would be the one writing articles, asking questions, and being nosy. "Media allows me to express myself, it is my way to rebel against social restraints put on women in my society" said Al-Dhubhani. "Getting the opportunity to pursue my passion at NU-Q, is helping me develop my media skills further to flourish and create remarkable work."
Zhang's video, which has already been picked up by local news sources, serves as an example of the power of strong storytelling, which can have an impact on viewers around the world.
"My friends are very supportive, and they love Mariam's story. Even for people who know Mariam at school, they didn't know that much about her and after watching the video, they feel so much courage and strength from her. And, that's the purpose of creating my video," she said.  
Zhang is set to return to Qatar for an internship with Al Jazeera's online team next summer where she hopes to find other inspirational stories to film. "I really enjoyed my time in Qatar, where I got to meet people from so many different life stories and experience a different perspective on the world. It has really helped me learn a lot about the Middle East in specific, and I look forward to my return."