Northwestern University's outgoing and incoming chief academic officers met with the NU-Q community to discuss future plans for NU-Q, and to reflect on its first 10 years.
Daniel I. Linzer, who will be stepping down as provost after 10 years in office, has been a key player in the creation of NU-Q. He was provost for just three months when he was tasked with the responsibility of overseeing the launch and operations of NU-Q.
"To enable NU-Q to thrive as its own school has been one of the highlights of my tenure as provost. To see it contribute to the global development of the university, create opportunities for students to travel back and forth between the US and the Middle East – none of that was happening a decade ago," Linzer said. "It has been a remarkably short time to see NU-Q flourishing as it is. It's the students, the quality of its faculty, the staff who made the transition to the new building smooth, and the infrastructure that helps make everything work. It's an impressive accomplishment for all of you."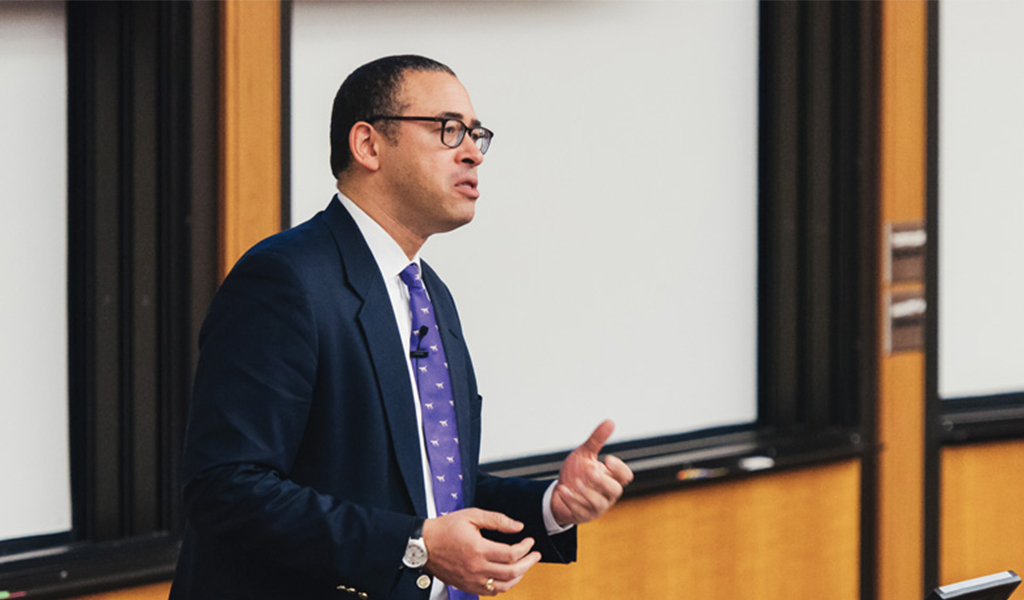 Succeeding Linzer as provost is Jonathan Holloway, who joined him for the community meeting.
"We are delighted to welcome an outstanding scholar, and an exceptionally qualified administrator to NU-Q's leadership," said Everette E. Dennis, dean and CEO at NU-Q. "Holloway's extensive portfolio as dean of Yale College, and specialism in post-emancipation United States history, and social and intellectual history, are of interest to our student body – and, we will look forward to holding discussion sessions with him in the near future."
Holloway is the Edward S. Morgan Professor of History  at Yale University and dean of Yale College. He joined the history faculty of Yale University in 1999 and was previously Master of Calhoun College and chair of Yale's Department of African American Studies. 
While at Yale, Holloway experienced the creation of Yale-NUS College, which is a collaboration between Yale University and the National University of Singapore. He said he was initially skeptical of international campuses, but his experiences in Singapore and, more recently, his visit to NU-Q has changed his mind.
"Students are always the most interesting people on campus," Holloway said. "So having lunch with them at NU-Q and attending a poster discussion, there I could see students from all different walks of life, come together, thinking in critical ways. This may sound a little bit too optimistic for our critical world, but seeing all these students working together from all these different backgrounds, as if was just the most natural thing in the world, to me is a powerfully hopeful sign. If NU-Q can do nothing but inspire a recognition of our broader human commonalities, it's done something very valuable."