Northwestern University in Qatar (NU-Q) is hosting its biannual Qatar Media Industries Forum (QMIF), which brings together top representatives in the local communications industry in a discussion to assess the present and future of Qatar's media landscape.
The forum, "Sports Media and Qatar's Future," will be held on February 27th at the Shangri-la Hotel in Doha.
NU-Q Dean and CEO Everette E. Dennis will host the event, while NU-Q professor and sports media expert, Craig LaMay, will moderate the discussion. Participating in the panel discussion will be Nasser Al-Khater, Assistant Secretary General, Tournament Affairs, Supreme Committee for Delivery & Legacy; Nigel Rushman, founder of Rushmans consultancy; and Jackie Brock-Doyle OBE, executive director for communications at IAAF and former director of communications and public affairs for London Olympics 2012.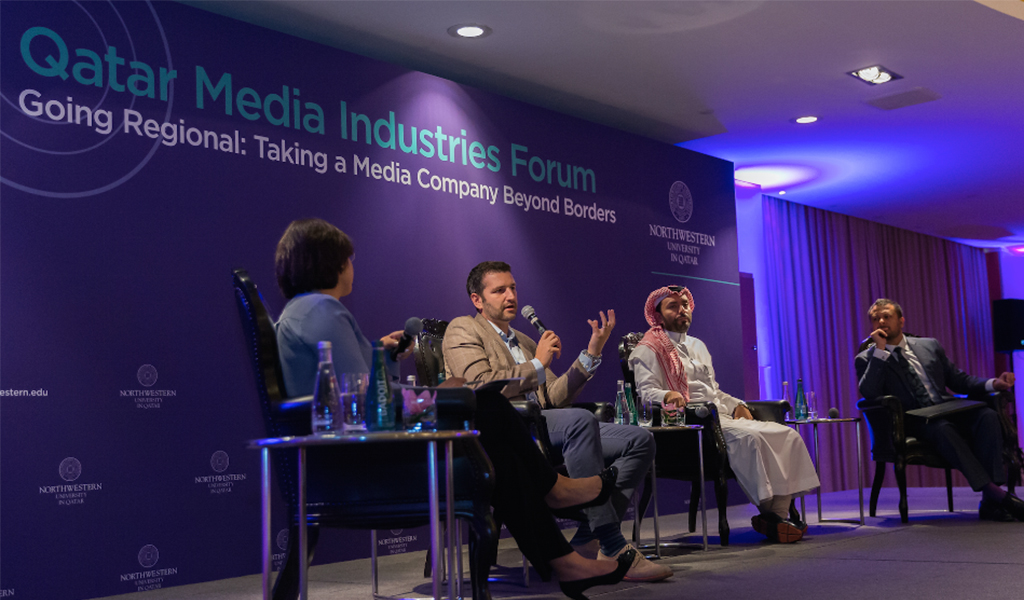 "This will be the ninth edition of NU-Q's biannual QMIF – a unique platform that continues to bring together leaders from across the media industry to consider and address challenges and explore opportunities in locally and regionally," said Dennis. "We are fortunate to have a leader in the area of sports journalism join with sports industry leaders from the region to discuss this growing sector in Qatar."
The session will focus on Qatar as a growing hub for international sports tournaments, exploring the marketing needs and development strategies of the sports media industry in Qatar. NU-Q established the QMIF in 2012 and has held a series of forums addressing topics ranging from media consumption to building Brand Qatar.