The student union board at NU-Q held its first Open House meeting where it addressed concerns raised by students, including study spaces and parking allotments. The meeting also briefed students on the upcoming move to the University's new building.
The board said that its goal for the Northwestern University in Qatar Student Union (NUQSU) this year is to foster a cohesive NU-Q community among students, faculty, and staff.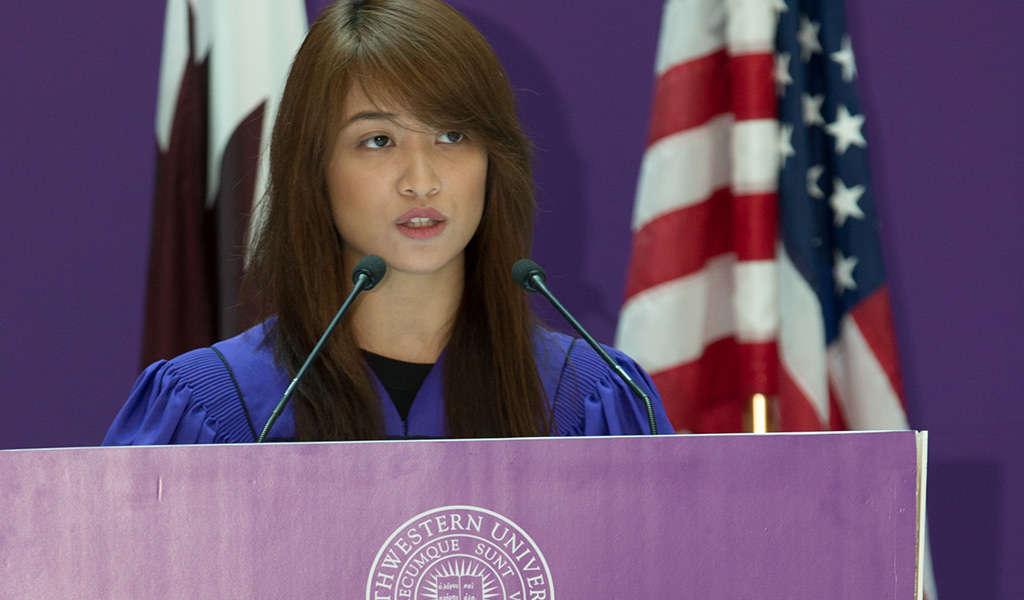 "Our organization's capabilities have not been fully realized by the NU-Q community. We want our peers to understand that they have a say in their experience at Northwestern," NUQSU President Jemina Legaspi said. "Hence we want to encourage them to provide solutions to any issues that affect the student body."
The meeting also covered concerns regarding the upcoming Media and Research Awards event. "Students really appreciated that members of NU-Q's administration such as Dean Dennis, Dean Klaus, and Greg Bergida, were available and open to answering questions and taking notes on issues that students brought up. NUQSU will also be working on these tasks throughout the semester," Legaspi said.
The next NUQSU Open House meeting will take place on November 20.