Northwestern University in Qatar (NU-Q) graduate Yazan Abughaida (Class of 2016) has been published in the latest issue of the Northwestern Undergraduate Research Journal, the annual peer-reviewed journal of Northwestern University.
In its latest issue, the Journal featured 15 students who graduated in 2016 from across Northwestern University in Evanston and Doha and across all academic fields.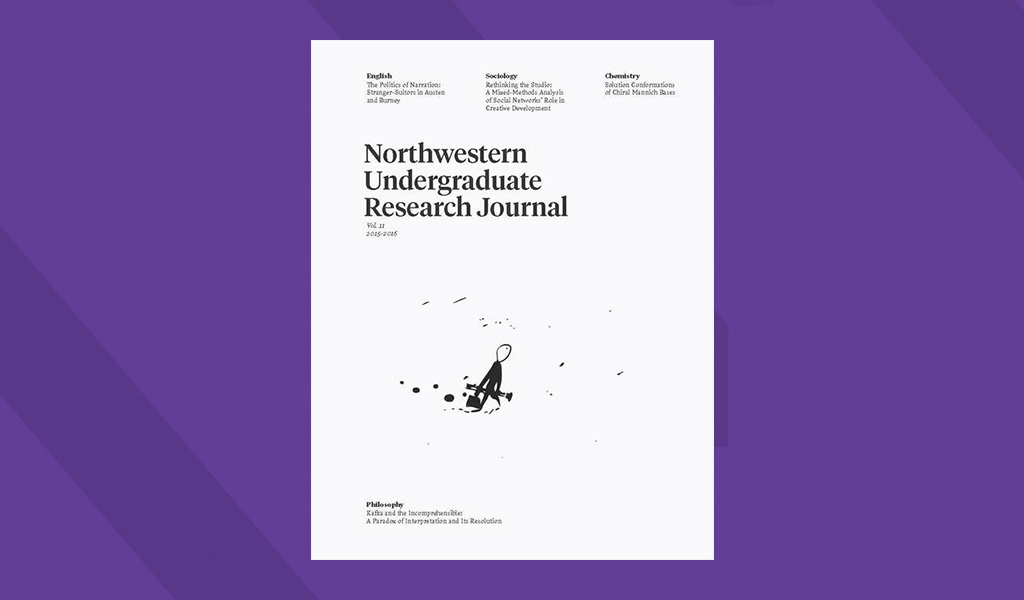 Abughaida's paper, "Dub, Dub-Key and Dabkeh: Palestinian Resistance through Reggae Music in Israel" analyzes the current phenomena of musicians repurposing Rastafarian ideology to express their own political sentiments. "I wanted to draw attention to this music and art that's being created, even in the bleakest of circumstances, that no one really knew about," he said.
"Yazan's research is an example of how well NU-Q students do alongside their peers in Evanston. Only 15 students were selected for this honor and we are extremely proud to have had an NU-Q student among the finalists," said Dean and CEO Everette E. Dennis.
Documenting the work of three Arab-Israeli citizens of the group Ministry of Dub Key, Abughaida demonstrates how Palestinians relate to the Afro-Jamaican struggle and compare it to their own experiences living under occupation. The original research was conducted as part of the requirement in NU-Q's Professor Joe F. Khalil's Alternative Media in the Middle East class. The class examines how content creators use modern media and social platforms to express their perspectives.
In the class students explore how communities and groups use alternative forms of media to present and preserve their language and heritage in the past. Abughaida found the group's work online using the audio distribution platform Soundcloud and later reached them through social media.
"NU-Q encourages us to tell our own stories. As a Palestinian and musician, I've noticed that so much of culture is seen from the outside looking in," Abughaida said. "I wanted to change the narrative." Under the mentorship of Khalil, Yazan worked to present his paper at a conference and later transform it into a publication.
The Northwestern Undergraduate Research Journal provides an opportunity for all Northwestern undergraduates to publish their research in a respected journal, supporting the University's emphasis on interdisciplinary research that spans a wide spectrum of areas through all of the schools at Northwestern and includes neuroscience, material sciences, social sciences, and humanities.
READ THE NORTHWESTERN UNDERGRADUATE RESEARCH JOURNAL