The Qatar Financial Centre (QFC) Authority has supported an independent study conducted by Northwestern University in Qatar (NU-Q) students on marketing and sales strategies for financial investment products and services in Qatar.
Mentored by faculty professors, and with the goal of better understanding of the Qatari market, undergraduate students interviewed management of QFC licensed banks and financial institutions.
Everette E. Dennis, CEO and dean of NU-Q, said: "Northwestern University in Qatar encourages and supports numerous research projects for our students, as well as experience working with local institutions. Our students have benefited tremendously from this partnership and NU-Q appreciates the support provided by the QFC Authority and looks forward to working on similar projects in the future."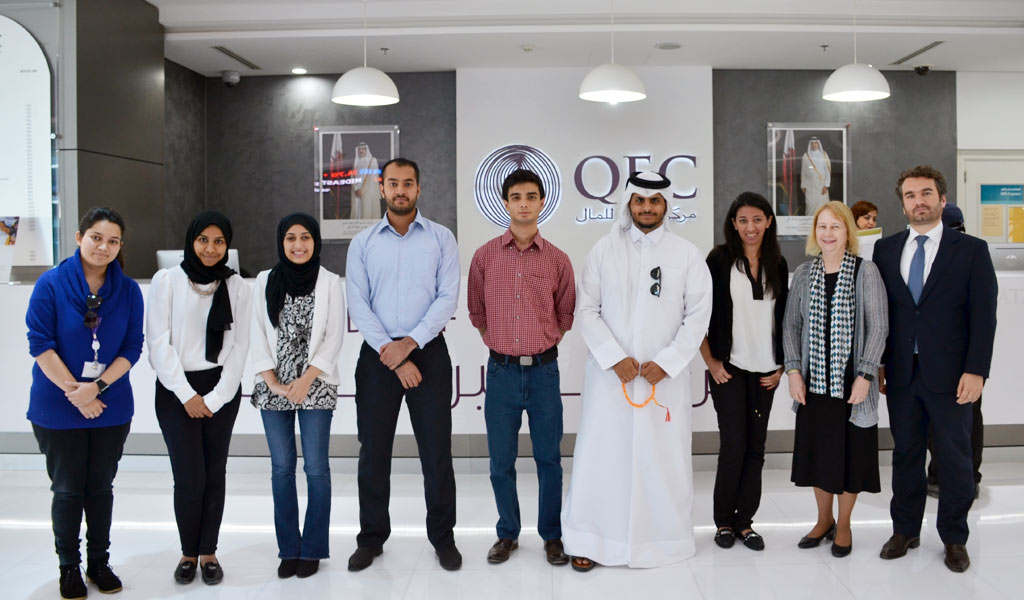 The research focused on promotional marketing activities and strategies used by financial services firms for both conventional and Islamic investment products and services. The study examined two distinct types of financial institutions: asset management firms and commercial banks.
It concluded that Qatar, like its GCC counterparts, adopts a 'rentier state' economic model, meaning it derives a majority of national revenues from "renting" indigenous resources to external clients.
It also revealed that commercial banks in Qatar focus on three strategies when marketing financial services and products: segmentation of clients; relationship marketing; and branding, to differentiate offerings from competitors.
Raed Al Emadi, chief commercial officer at the QFC Authority, noted: "The QFC has a high number of reputable financial firms operating within Qatar and serving the local market. We take a keen interest in the development and future of the financial sector, which includes our support of students in Qatar, so we were happy to facilitate the research and encouraged our firms to share their expertise and insights with the students."
Following their presentations, a judging panel, including QFC representatives, discussed the research methods and findings with the students, and provided them with additional guidance and insight for their studies.