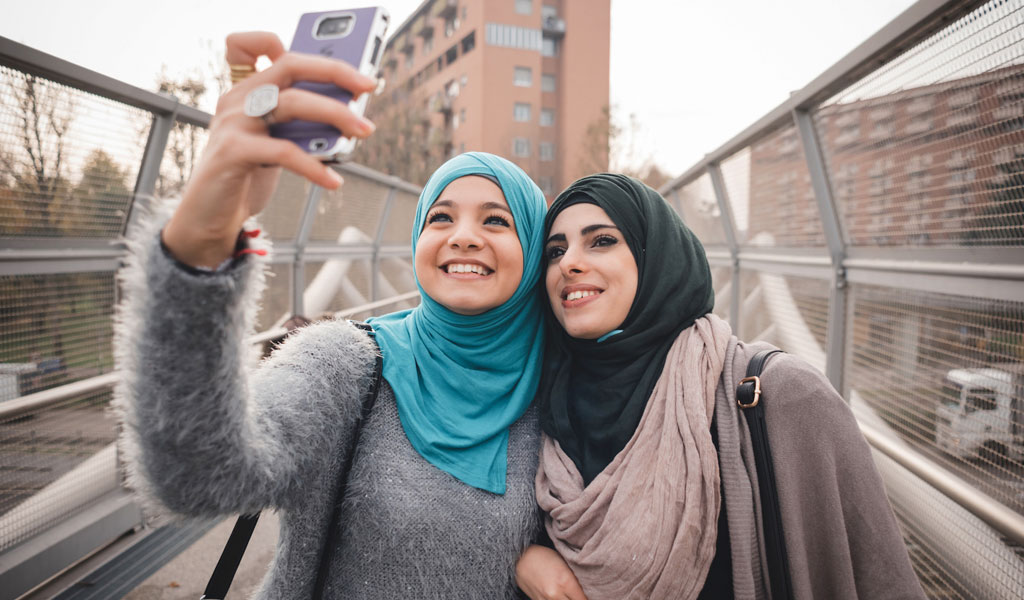 Northwestern University in Qatar, in partnership with Doha Film Institute, releases findings from its six-nation study of media use in the Middle East.
Amid concerns about online privacy, social media use in the Middle East is shifting away from Twitter and Facebook and toward direct-messaging platforms such as Snapchat and WhatsApp. According to a study released today by Northwestern University in Qatar, in partnership with Doha Film Institute, video-centric Snapchat is now among the most popular platforms in the high-bandwidth Gulf countries.
The study also sheds new light on the shift from TV to online video. Daily TV viewing dropped in Egypt (by 7 percentage points), Saudi Arabia (16 percentage points) and Qatar (21 percentage points), but television remains the platform of choice in the Middle East for watching films—90 percent say they watch films on TV. While most in the region now watch film and video online, fewer than 5 percent have paid money to do so in the past year.
The comprehensive annual survey examines the use of and attitudes toward media among 6,058 adults (4,529 nationals) in Egypt, Lebanon, Qatar, Saudi Arabia, Tunisia and the United Arab Emirates. It includes several categories of inquiry: cultural attitudes, censorship, regulation and online surveillance, online and social media, film, TV, music, games, sports, news, and children's media, and is supported by a Qatar National Research Foundation NPRP grant.
KEY FINDINGS
Over two-thirds of internet users watch films online, but only a small fraction—5 percent— have paid to do so in the past year.
Daily TV-viewing dropped in Egypt, Saudi Arabia, and Qatar.
More internet users are concerned about corporate surveillance of their online activity (42 percent) than government surveillance (31 percent).
Over two-thirds of internet users say they have changed their social media behavior due to concerns about privacy.
Young people's (18 to 34 years old) interest in American films may not reduce their interest in Arab films—in fact, they are more likely to watch Arab films compared to those 35 and older.
View interactive website at mideastmedia.org 
Everette E. Dennis, dean and CEO of NU-Q, said, "This survey provides significant insight into the ways in which media and entertainment is consumed across the Middle East, revealing cultural and political attitudes of the Arab world. As the concept of media continues to change in this ever-connected digital world, our survey provides insight into how people are connecting and interacting today."
Fatma Al Remaihi, CEO of Doha Film Institute, said, "The Pan-Arab media industry is growing faster than the economy, at about 19 percent per year with both online and offline channels experiencing rapid expansion. This collaborative study provides a unique and valuable insight into the mindset of this region's most important demographic: its young people. The findings also highlight the tremendous potential for growth of new media channels, as Middle Eastern governments move their economies away from dependence on natural resources to developing knowledge-based economies, and media in particular is a priority sector."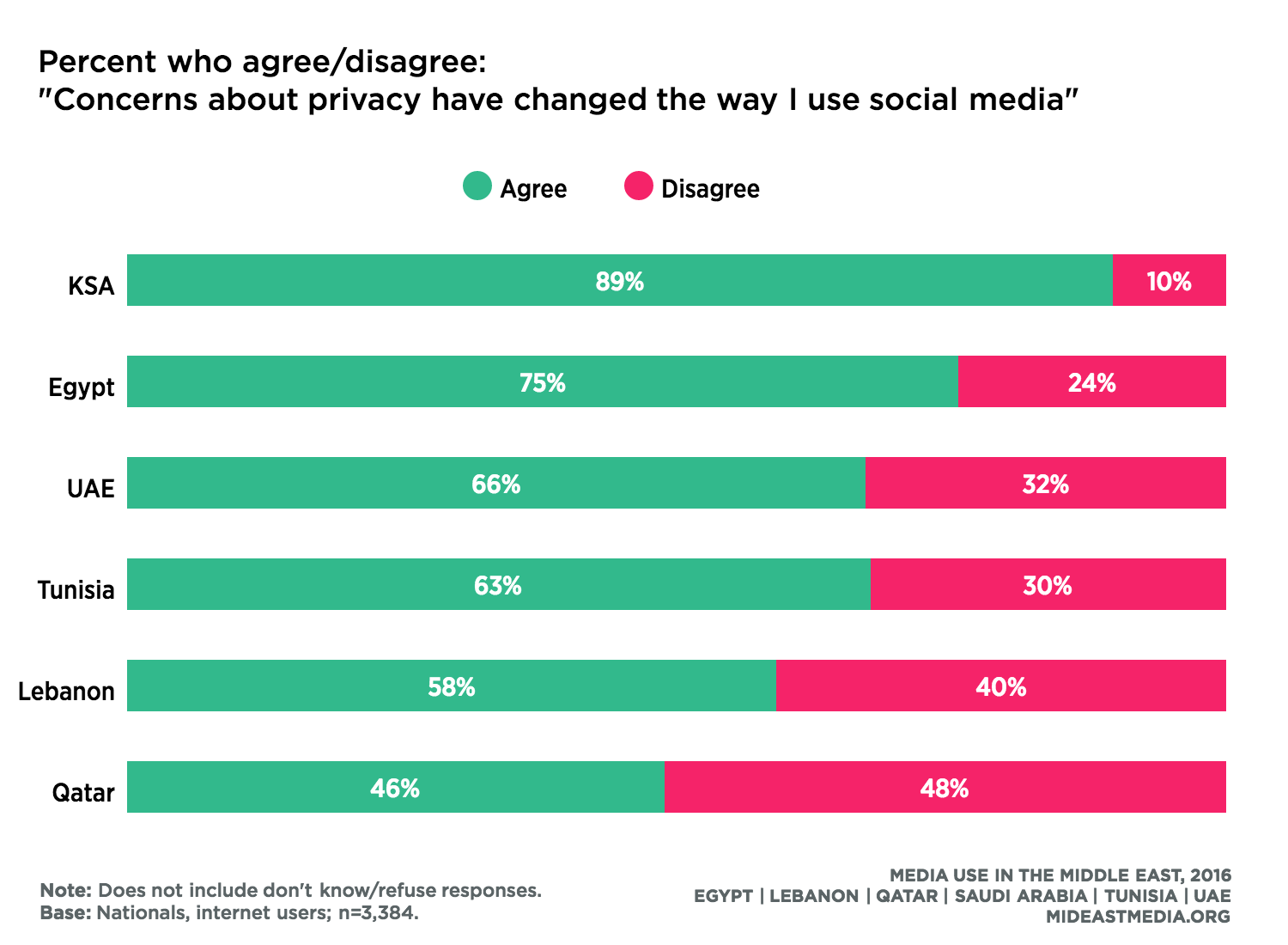 The region is divided on whose responsibility it is to block objectionable content. More nationals in Egypt, Qatar, and Saudi Arabia believe it is the responsibility of governments to block objectionable content, while majorities in the UAE, Lebanon, and Tunisia believe it is the responsibility of the individual to avoid such content. The most evenly divided country is Saudi Arabia, where 50 percent believe responsibility lies with the government and 43 percent believe it lies with the individual. The biggest disparity is in Egypt, where only 30 percent believe it is the responsibility of the individual, compared to 66 percent who believe it is the responsibility of the government to block objectionable content.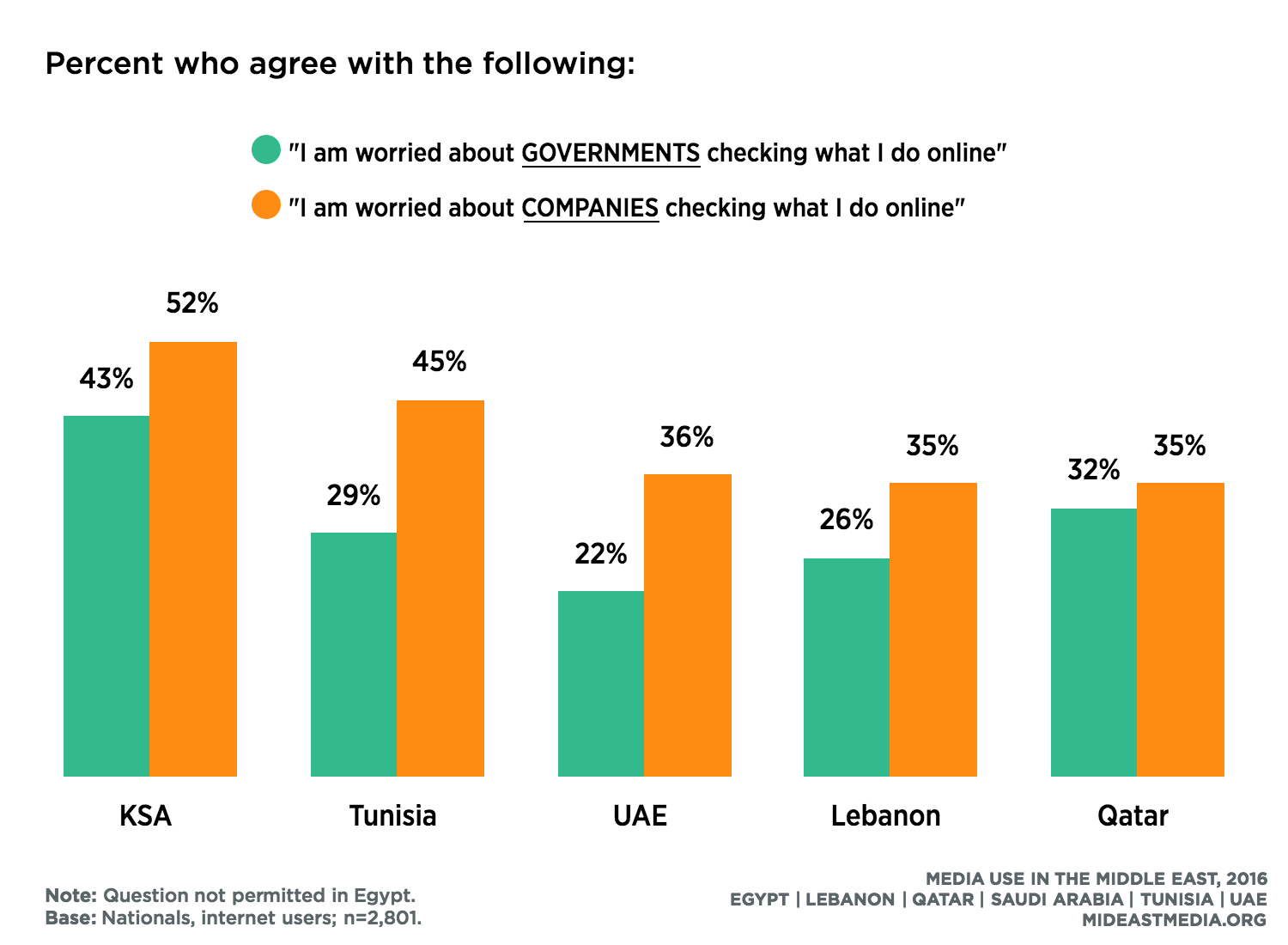 Egypt stands out in many other findings. Thirty-nine percent of Egyptians say they consider themselves more conservative than most people in their country, a drop from 67 percent in the winter of 2015. The sentiment in Egypt that more should be done to preserve cultural traditions rose 15 percentage points from 2014 to 2016, from 73 percent to 88 percent Only 4 percent of Egyptian internet users say they have paid for online content of any kind in the past year, while the next lowest are Tunisians and Qataris, both at 16 percent.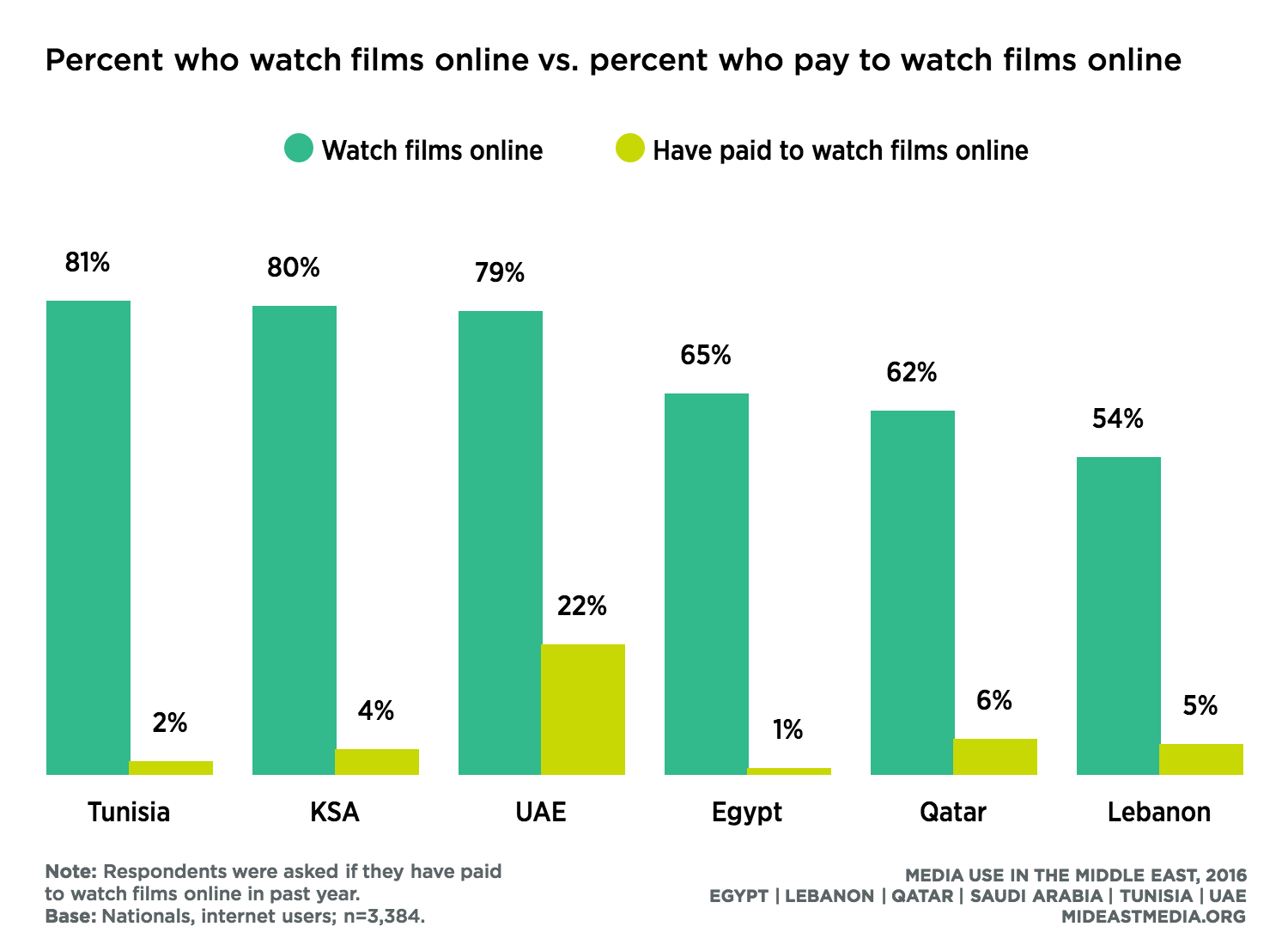 Meanwhile, more people are getting their news online than in print. Daily newspaper readership is greatest in the UAE (25 percent and Qatar (32 percent). Qatar also leads for reading news online daily (42 percent), along with Saudi Arabia (39 percent). In Egypt the popularity of news as a top-three favorite TV genre decreased by 10 percentage points since 2014, while the popularity of drama and religious/spiritual TV programming increased by 12 percentage points and 7 percentage points, respectively.
Use of Instagram across the region increased by 24 percentage points between 2013 and 2016, and Facebook's popularity has declined in the last three years by 6 percentage points. Twitter, however, shows the biggest decline over the past three years—17 percentage points—with a 12 percentage point drop from just one year ago. Three-quarters of Egyptian internet users say that concerns about privacy have changed the way they use social media, second only to the 89 percent of Saudis who say the same.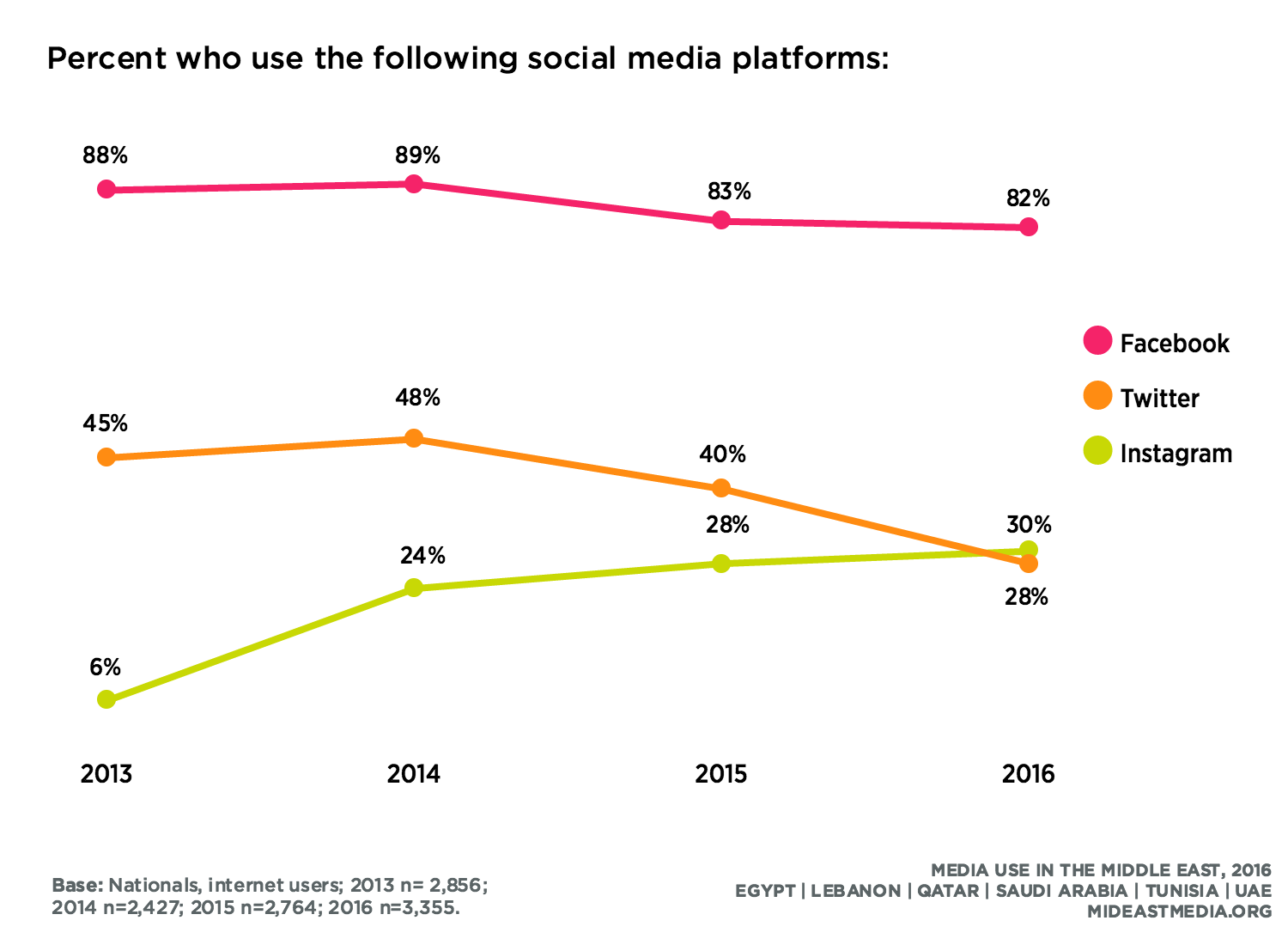 While internet penetration levels are up across the region, internet and smartphone penetration are significantly higher in the GCC than the other countries included in the survey. The UAE has the highest rates of internet penetration with 100 percent of nationals saying they are connected to the internet in 2016. Closely following are Qatar and Saudi Arabia, both at 93 percent internet penetration. Lebanon is at 84 percent internet penetration. The lowest levels of internet penetration are recorded in Egypt and Tunisia at 59 percent and 49 percent, respectively. However, internet penetration in these countries is up since last year, by 14 percentage points in Egypt and 5 points in Tunisia.
Smartphone penetration is highest in the UAE (99 percent), Qatar (95 percent), Saudi Arabia (95 percent), and Lebanon (90 percent), and lowest in Egypt (61 percent) and Tunisia (43 percent).
TV is the most used platform for listening to music (65 percent of all nationals), compared to internet and radio (41 percent and 35 percent). Middle Eastern music is proving significantly more popular than American music across the region.
Similar to the trends in film viewing, younger people are more likely to listen to non-Arabic music (one-quarter of those between 18 and 24 years old listen to American music, compared to only 4 percent of those over age 45) but are also more likely to listen to music from their own country than older people. Younger adults (18-24) are also nearly twice as likely to listen to music online than on the radio (56 percent compared to 31 percent), but only 6 percent say they have paid to do so in the past year.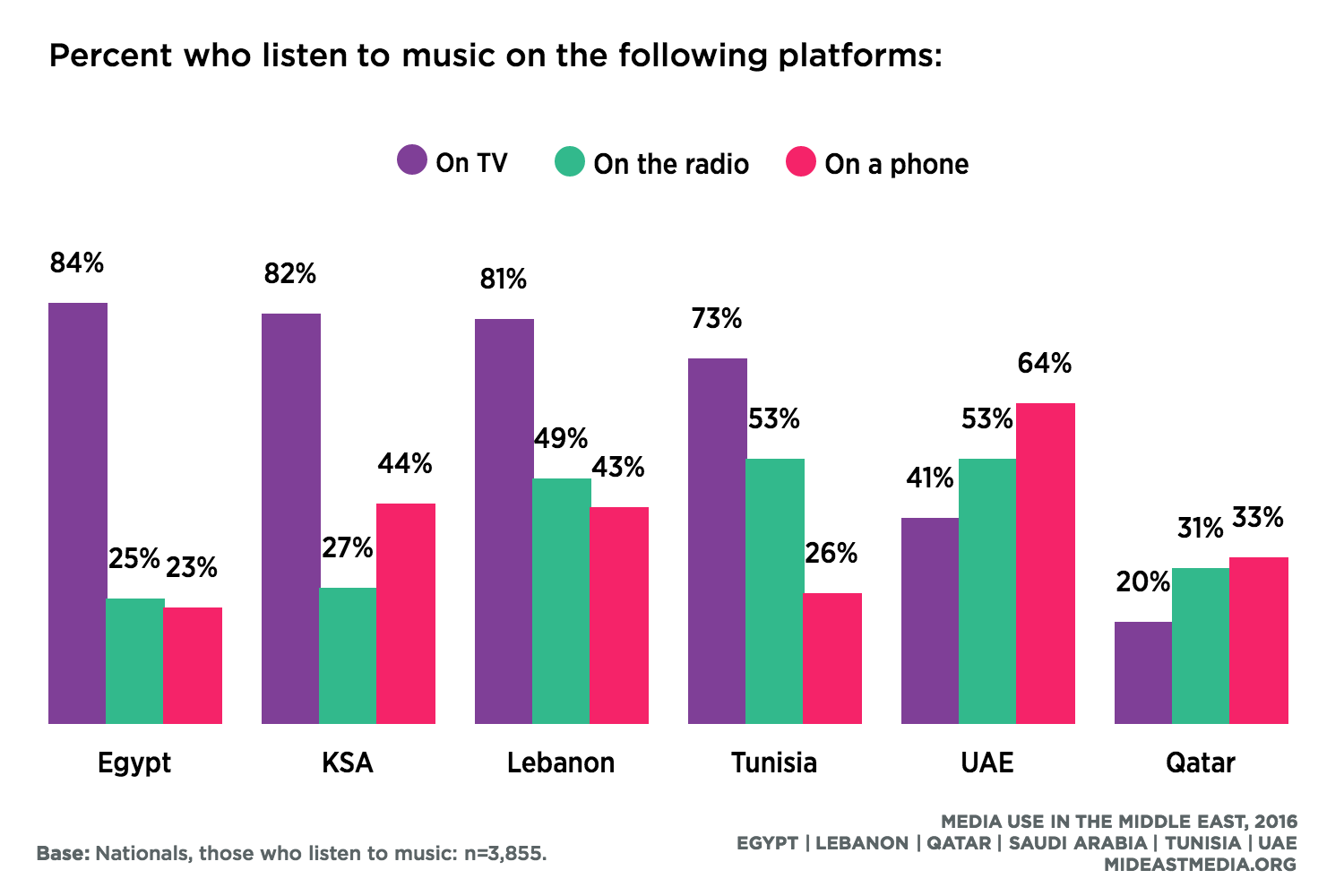 ABOUT THE SURVEY
The Harris Poll supported data analysis and managed the fieldwork, which was conducted face-to-face and by telephone from December 20, 2015 to February 27, 2016.
Northwestern University in Qatar conducts an annual region-wide survey of media use patterns, content preferences, and attitudes toward issues such as censorship, freedom of speech, and cultural preservation. While the annual survey includes both nationals and expatriates across the region, data in this release report findings for citizens in the six countries. This spring NU-Q and DFI also published a wide-ranging study of media industries in the MENA region including film, television, music, digital media, newspapers, advertising, and more. For more information on these studies visit http://www.mideastmedia.org.