Public affairs commentator Sultan Sooud Al-Qassemi addressed the Northwestern University in Qatar (NU-Q) community last week and encouraged students to develop skills in as many fields as possible and to speak out on issues that concern them.
In addition to being a well known commentator on public affairs in the Arab world, Al-Qassemi is an expert on use of the internet and a champion of the arts. His was one of the most influential Emirati voices during the Arab Spring and its aftermath where his tweets served as a major news source to many who were looking to gain a Gulf-perspective.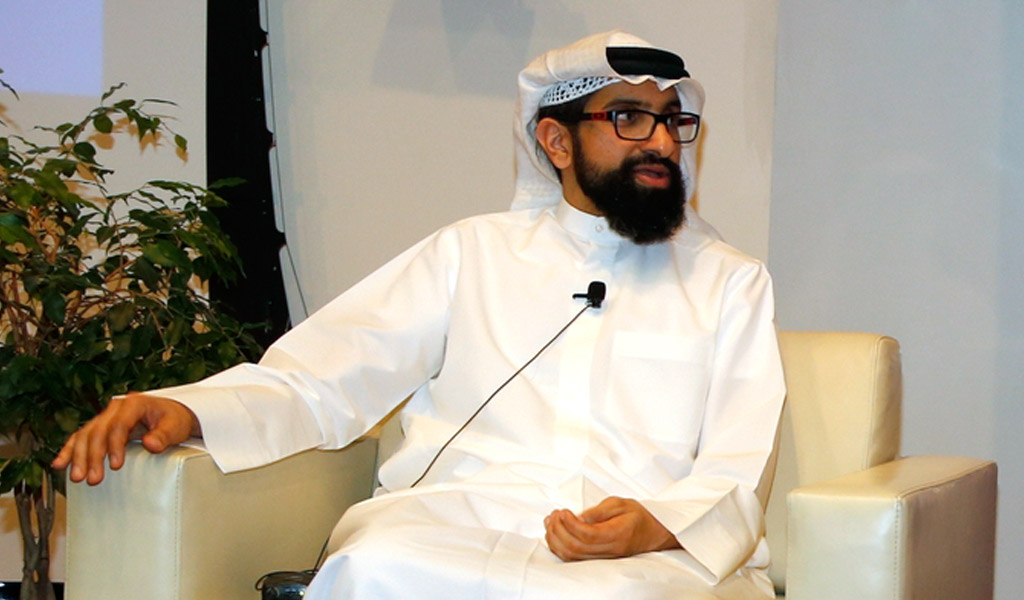 "Sultan Al-Qassemi is highly regarded in three separate fields—media commentary, internet policy and use, as well as his masterful support for fine arts –and is a splendid exemplar for our students," said Dean and CEO of NU-Q Everette E Dennis.
Al-Qassemi called for more locals from the gulf region to write about their own culture and society accurately to present an accurate image to the rest of the world. "There were a lot of people writing about us but a very few of us writing about ourselves – that's why I write in English," he said.
"We need to do multiple things to compensate for the demographic imbalance. Each one of us has to do more than one thing – and do it the best we can," he said.
Al-Qassemi's writings have also criticized his own government and that of its neighbors. His recommendation to storytellers who are hoping to push the boundaries and challenge the societies they live in is to be patient and help the system reform from within.
Al-Qassemi has written articles for the Financial Times, Foreign Policy, The Globe and Mail, The Guardian, The Independent, Huffington Post, Time.com and Newsweek.com. As the founder of the Sharjah-based Barjeel Art Foundation, he also promotes Arab artists in major European venues.
"I'm always very happy to exchange viewpoints with others who'd like to learn about my experience, so I encourage, especially young people, to start these discussions," Al-Qassemi advised. 
He is a director's fellow at the MIT Media Lab in Cambridge, Massachusetts and was also named to the Global Commission on Internet Governance. Gulf Business has twice named him among the 100 Most Powerful Arabs, and Arabian Business placed him in the list of Most Influential Arabs under 40. He was educated at the American University in Paris and the European Business School. He resides in Sharjah and Dubai.