Northwestern University in Qatar welcomed a series of visitors in March, including Jeffrey Cole, a leading expert on the impact and influence of the internet.
Cole directs the World Internet Project and is concurrently, director of the Center for the Digital Future at the USC Annenberg School for Communication in Los Angeles where he is a research professor. He presented a lecture at NU-Q and at the American Chamber of Commerce Qatar, as well as joining Dean Everette E. Dennis on a panel at the International Press Institute's World Congress 2016.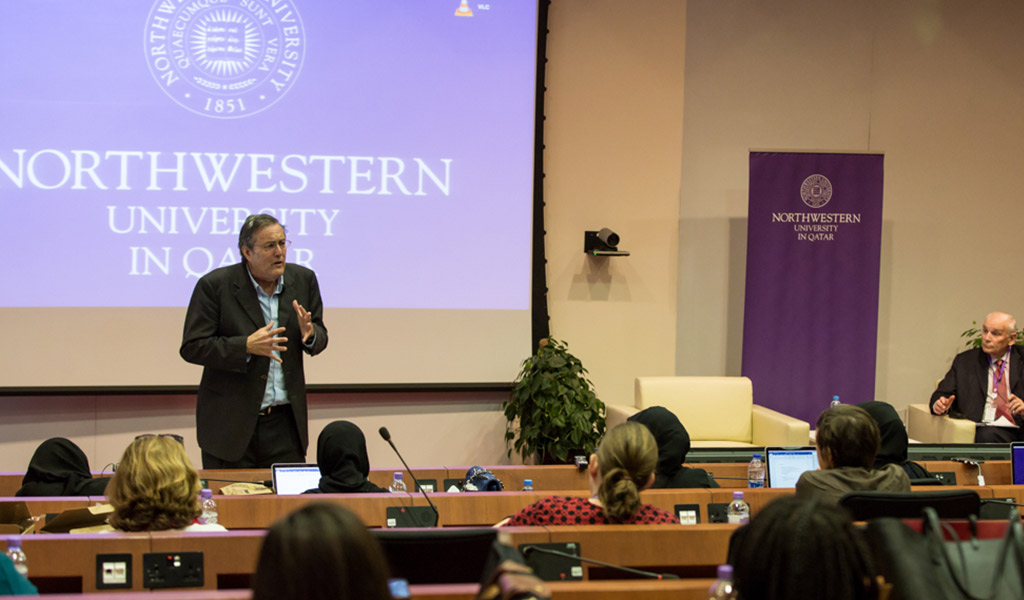 John Pavlik, professor of journalism at Rutgers University and former NU-Q associate dean for research and Rachel Mersey, associate professor, Medill School of Journalism were in Doha to consult with Dean Dennis on a study of mobile media messages, which is part of a research project funded by the Qatar Foundation.
Ellen Wartella (pictured below, top center), Professor of Communication, Psychology and Human Development at Northwestern University delivered a research colloquium on her most recent study on health communication - "Teens, health, and technology: A national survey."