For students at Northwestern University in Qatar (NU-Q), a semester at the university's home campus in the United States offers them an opportunity to both study and explore.
Ten NU-Q juniors are participating in the six-month Evanston Communication Exchange Program. The program, which reflects Northwestern's commitment to global engagement, allows NU-Q students from Doha to take classes and sample life at the home campus situated on Lake Michigan.
"Northwestern University in Qatar has a series of programs which provide our students with the opportunity to live and study in the United States, Europe and the Middle East region as part of their undergraduate experience," said Everette E, Dennis, dean and CEO of NU-Q. "This program has the added benefit of providing students with the opportunity to engage with fellow Northwestern students in a variety of disciplines – and to use that engagement to enhance their experience with Northwestern."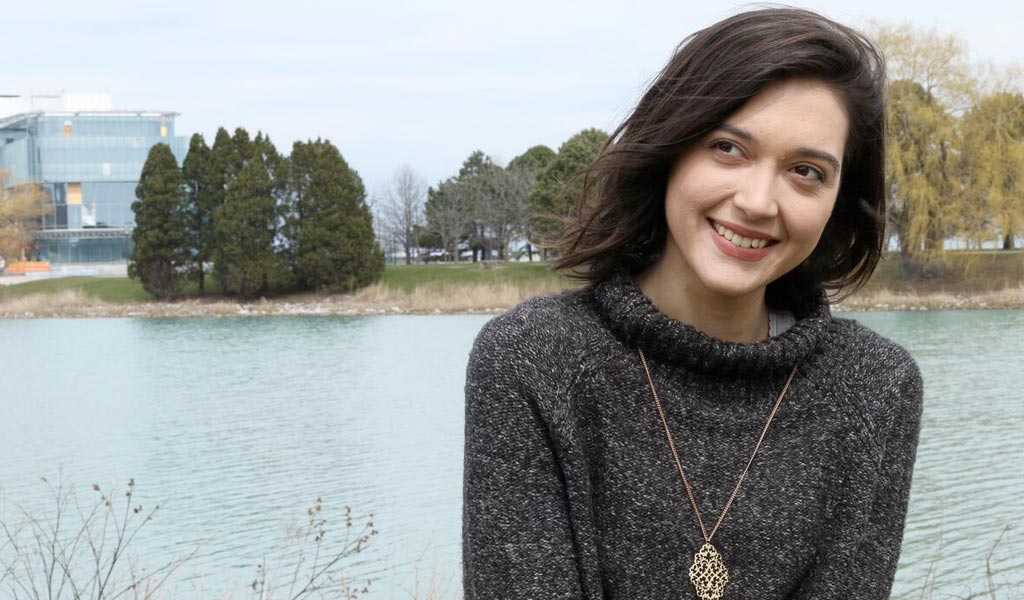 Valeria Marinova, a communication major at NU-Q, is enjoying exploring Chicago's cultural and educational institutions this semester while also studying at Northwestern. "Chicago is a beautiful city," with so much to see, Marinova said, while she acknowledged that nothing could quite prepare her for the typical Illinois winter.
Originally from Bulgaria, Marinova's parents moved the family to Doha in 2007. She attended both junior high and high school in Qatar, before a strong interest in film prompted her to enroll in NU-Q's communication program, starting as a freshman in the fall of 2013. She then jumped at the opportunity to spend a semester this year in Evanston, lured in part by an animation class.
"My childhood dream is to end up at Pixar," she said.
The semester at the home campus has required some adjustments, Marinova said, including acclimating to larger class sizes. She also admits to being apprehensive about how she would be received by her fellow Northwestern students, although those concerns were quickly laid to rest. "You meet different people. I think that's the biggest plus," she said.
In addition to animation, Marinova is taking Iranian cinema, English literature and introductory drawing. She balances her school commitments with a part-time position as a graphic designer for the student center at Hamad bin Khalifa University (HBKU) in Doha, a job that she is able to do remotely.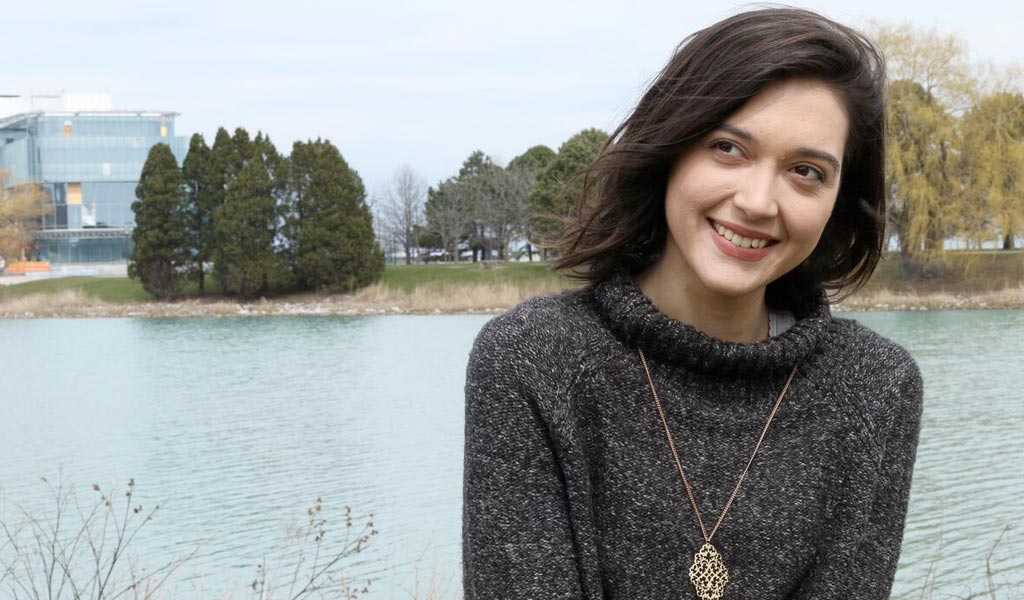 Another program participant, Amanda Melhem, was born in Calgary, Canada, but like Marinova has spent her young adult life in Qatar. Melhem chose NU-Q because of the breadth of its communication program: "It incorporates research and film studies and theory and production." The Evanston Exchange Program, however, presented the chance to live in a residential hall and register for a variety of courses. 
Melhem wasn't sure how she would react to being half a world away from her family, but after a short orientation period, she is now "loving Evanston and Northwestern University." She is studying radio, television and film, including screenwriting. Passionate about human rights, Melhem is crafting a dramatic script drawn from the headlines: a case involving an Asian-American couple in Qatar who in 2013 were convicted in the death of their adoptive daughter but ultimately allowed to return to the United States.
Once they graduate in May 2017, both Melhem and Marinova plan to work for at least a year, probably in Qatar, before attending graduate school.
"I feel like I've gotten a well-rounded experience having studied in Qatar and in Evanston," said Melhem.