A Struggle for Home: The Crimean Tatars, written and directed by Christina M. Paschyn, a lecturer in journalism at Northwestern University in Qatar, has taken the Best International Film Award at the DC Independent Film Festival in Washington DC.
The film, which has also been honored with a Silver Award from the 2015 Spotlight Documentary Awards and a 2015 IndieFest Award of Merit – Special Mention, is Paschyn's first feature-length documentary.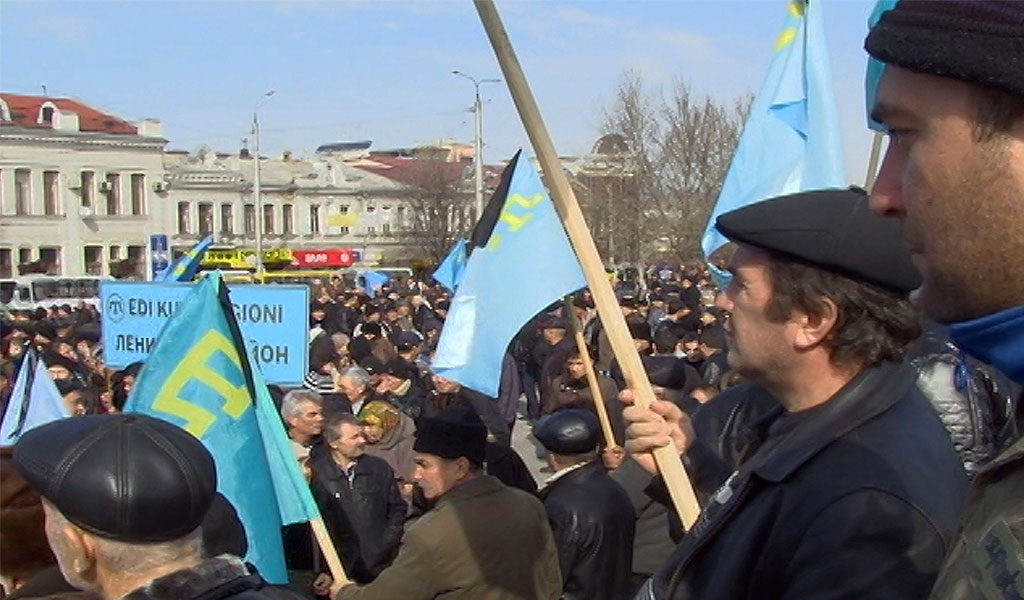 A Struggle for Home examines the rich and often tragic history of the Crimean Tatar people, the Muslim-Turkic indigenous population of the Crimean Peninsula. In the time since the Russian Empire conquered the peninsula in 1783, the Tatars have struggled to reclaim their home from Russian domination. When the Soviet Union collapsed, many Tatars thought they finally would be free and secure in their own land. But in February 2014, those dreams were dashed when Russian President Vladimir Putin invaded and re-annexed the peninsula.
"When I traveled to Crimea in 2012, everyone I interviewed, including Pro-Russian activists, had told me that a Russian takeover of the peninsula would never happen, or at least was extremely unlikely," said Paschyn, who is a Ukrainian-American filmmaker and multimedia journalist.
"Then in 2014, the unthinkable did occur. I knew my project would be incomplete if I didn't change my focus. I needed to chronicle the many twists and turns that the Crimean Tatars' long struggle for freedom and national autonomy has taken throughout the centuries."
The documentary premiered at the Al Jazeera International Documentary Film Festival in November 2015 and will be screened next at the Silver Springs International Film Festival in Ocala, Florida, April 6.  The film was co-produced by Paschyn Productions and Mediadante. More information is available at http://astruggleforhome.com/.
Paschyn has reported for major news organizations across the globe, including Euronews, the Christian Science Monitor, Time.com and Time Magazine, the Pulitzer Center on Crisis Reporting, Al-Fanar Media, and Harper's Bazaar Arabia, among other publications.
She earned a BS and a MS in broadcast journalism from the Medill School of Journalism at Northwestern University. She also earned a MA in Middle East Studies from Ben-Gurion University of the Negev as a Rotary International Ambassadorial Scholar. She speaks Ukrainian fluently and is studying Arabic.