"What does it mean to suggest we are at a point 'after' the American Century?" That is the question that Northwestern University professor, Brian Edwards, posed at a recent lecture at Northwestern University in Qatar.
Speaking to a group of faculty, staff and the general public, Edwards said that he has always believed that the phrase, coined by Henry Luce in the 1940s "was less about a period of time than a logic of how culture moves through the world."
A professor of English and Middle East studies, Edwards pointed out that foreign policy analysts – who are mostly drawn from political science and international relations – are all too often dismissive of analyzing foreign policy by studying the relationship between politics and culture. The exceptions being public diplomacy, and in particular cultural diplomacy; however, even here, Edwards claimed, culture tends to lose its complexity.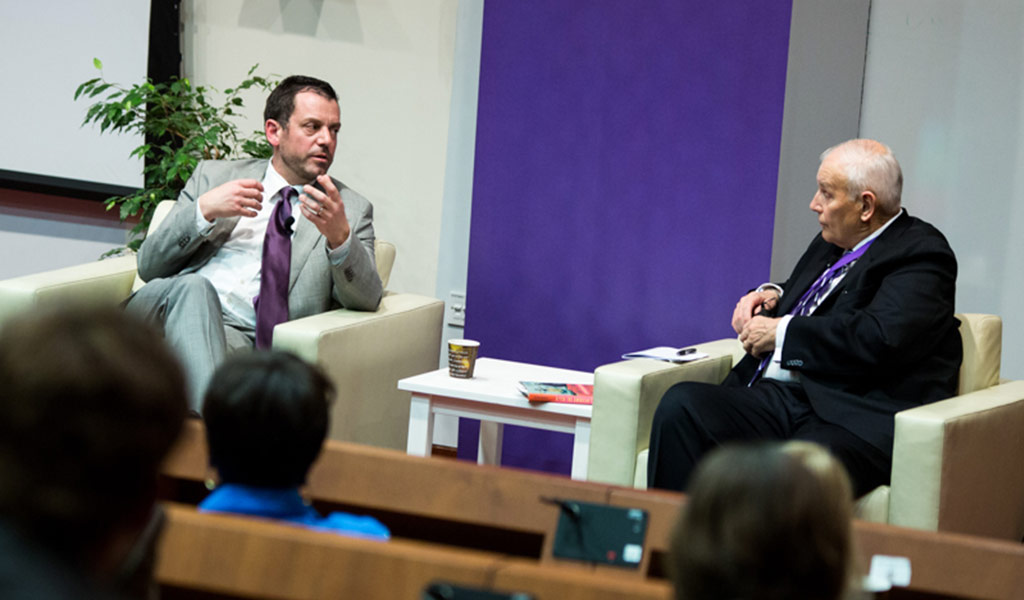 "I contend that attention to culture," Edwards said, "is crucial both to understanding relations between the U.S. and the Middle East and North Africa and to finding a way out of the ever widening gap of understanding."
In his new book, After the American Century: The Ends of U.S. Culture in the Middle East, Edwards builds on a decade of fieldwork in Cairo, Casablanca, and Tehran. Mapping new routes of cultural exchange, shaped by the digital revolution, Edwards contends that these paths are entwined with the growing fragility of American "soft" power. They indicate an era after the American century, in which popular American products and phenomena—such as comic books, teen romances, social-networking sites—are stripped of their associations with the United States and recast in very different forms.
"I argue that because of the ways in which culture circulates in the digital age and the changed geopolitical status of the United States in the 21st century," Edwards, said, "we have entered a period after the American century – meaning the American culture, long popular globally and assumed to have a positive message or benefit to U.S. politics, is generally taken up by individuals in ways that detach the cultural product from its American referent and thereby shatters the presumption of their close relationship."
Edwards is Crown Professor in Middle East Studies and professor of English and comparative literary studies at Northwestern University where he also directs the Program in Middle East and North African Studies. In 2013, the Chicago Council on Global Affairs named him an Emerging Leader, one of 20 young leaders in the Chicago area whose work will help Chicago to compete and thrive in the global era. In this capacity he led a project that proposed expanding Arabic-language education in Chicago Public Schools.