Students looking to boost their high school experience with some out-of-class activity benefited from a series of weekend workshops offered by NU-Q.
The most recent workshop focused on investigative reporting, which was particularly helpful to students who are considering careers in communication and media.  
"We began holding these workshops several years ago to introduce high school students to the college experience," said Emily Wilson, community relations manager. "Over the course of three weekends, the students learn different aspects of a career in the field of communications. We have focused on digital media in the past and this year will explore investigative journalism."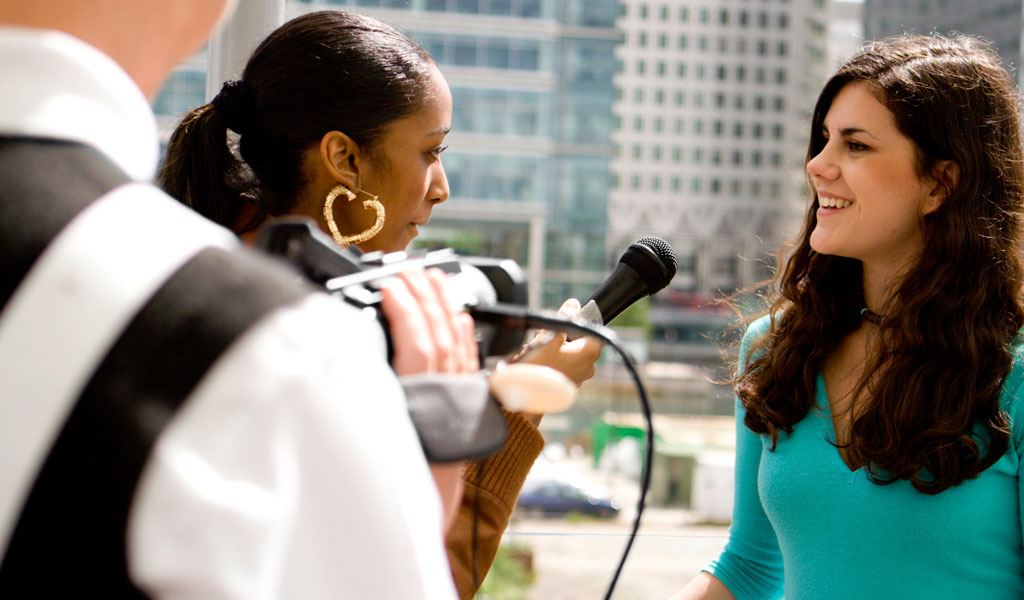 Because the workshops assume students have no prior knowledge of the media industry, they include introductory topics on journalism methodology, reporting, storytelling and social media. The presentations are coupled with various hands-on activities.
 
"Many of our strongest applicants come through pre-college programs, especially the Weekend Workshops," said Everette E. Dennis, dean and CEO of NU-Q. "It offers high school students an opportunity to see first-hand what makes the NU-Q experience so exciting and unique, while also promoting media understanding in the region."
 
This semester, they are being taught by NU-Q graduates Maha Al Ansari, who currently works as an assistant journalist at beIN Sports, and Haneen Hindi, community relations coordinator at NU-Q.
  
The next round of workshops will take place in May/June. The workshops are open for students enrolled in grades nine through 12 and require English proficiency demonstrated through the submission of a writing sample.