Two Northwestern University in Qatar (NU-Q) professors were profiled in Northwestern University's Office for Research's annual report.
The report highlights the advances made by researchers at Northwestern University. Susan Dun, assistant professor, was recognized for her research on safe driving in Qatar; and Zachary Wright, associate professor, for his research on Islamic intellectual history in Sub-Saharan Africa.
"Our advances over the past year," Vice President for Research Jay Walsh wrote in the report, "demonstrate our continued success in producing high-impact knowledge that delivers great social benefit. The engine for this progress is the University's innovative ecosystem, which encourages cross-disciplinary engagement and provides rich opportunities for faculty and students to pursue research that is transformative and careers that are profoundly meaningful."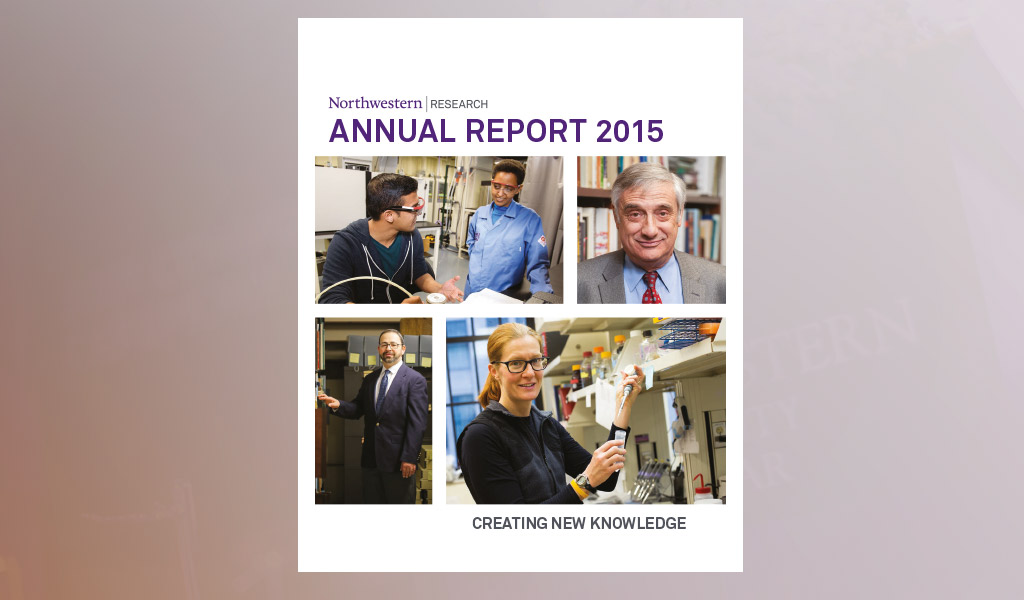 Since arriving at Northwestern in Qatar, Everette E. Dennis, dean and CEO, has made research a priority for both faculty and students. In addition to hiring an associate dean for research, Dennis has also established partnerships to expand NU-Q's research capabilities.
This has included a Memorandum of Understanding (MOU) with Qatar Computing Research Institute to collaborate on producing and disseminating both theoretical and practical knowledge of media, communication and technology, through research and intellectual exchange; and an agreement with Northwestern's Office of Research, which  allows NU-Q students to build on resources already offered by the NU-Q Research Office that in the 2014-15 academic year led to 27 students working on grant-funded projects and 18 students traveling on research trips.
"Research is not only critical to the economic and social development of society; it is also critical to the mission of NU-Q," Dennis said. "I am committed to providing our faculty and students with the support and resources needed to enhance research being conducted at the main campus of Northwestern University."
Dun recruited a team of student researchers to create a message campaign to change behaviors and promote safe driving in Qatar. Dun notes that car accidents remain a leading cause of death in the country and her research focused on health communications and designing messages to encourage healthy behavior. Because of cultural difference in Qatar, Dun confronted obstacles in her research, which prevented her from using more traditional research methods such as focus groups. Instead, Dun fashioned the focus groups to resemble a more traditional form of communication in Doha – a majlis, which is used to describe a variety of special gatherings.
Wright's research focuses on an area of study which has been neglected – Islamic identity in Africa. Because Islamic studies tends to focus on the Middle East and most specialists on African studies do not focus their research on Africans writing in Arabic, wright has played a pivotal role in Northwestern's research in the field of African Islam working in collaboration with the Institute for the Study of Islamic Thought in Africa. Wright's recently published book, Living Knowledge in West African Islam: the Sufi Community of Ibrahim Niasse, situates the spread of what is arguably Africa's largest religious community within the context of social upheavals, evolving notions of scholarly authority, and internal dialogue between knowledge specializations through almost a thousand years of African and Islamic history.
To read more about Dun and Wright, along with other prominent researchers at Northwestern University visit: http://www.research.northwestern.edu/pubs/annualreport/AR2015.pdf