Innovative academic programs in Doha to continue
Northwestern University has extended its agreement for the University to offer journalism and communication programs, supported by liberal arts courses, through academic year 2027-28, Northwestern Provost Daniel I. Linzer announced recently on the Northwestern University in Qatar campus in Doha. 
Linzer and other top University officials traveled to Doha recently to renew the agreement between Northwestern and the Qatar Foundation and to visit the campus. NU-Q, which was established in 2008, enrolls approximately 210 students from Qatar, the Middle East and elsewhere.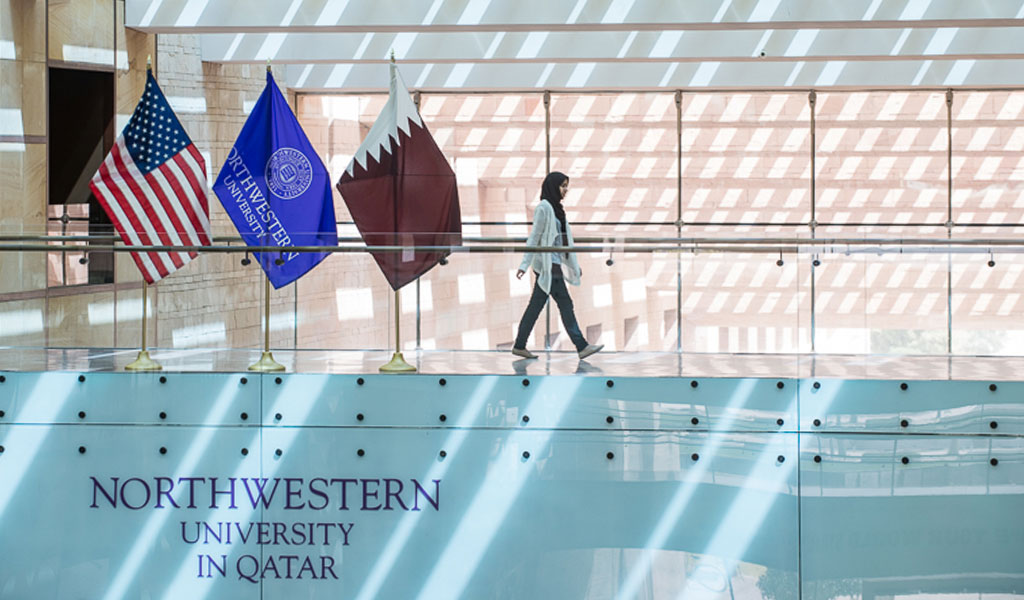 "The success of the graduates of NU-Q is a testament to the terrific work being done by our faculty and staff in Qatar," Linzer said. "NU-Q has met and exceeded expectations as it has produced new talent for communication and media industries in Qatar and the region. We're very pleased to continue this important academic enterprise."
NU-Q will continue its instructional programs, research and service activities. It also will develop mid-career and executive education and is considering offering master's degrees. The school works collaboratively with Northwestern's School of Communication and the Medill School of Journalism, Media, Integrated Marketing Communication, as well as with the Weinberg College of Arts and Sciences. NU-Q also has organized coursework in strategic communication, Middle East Studies and Media and Politics.