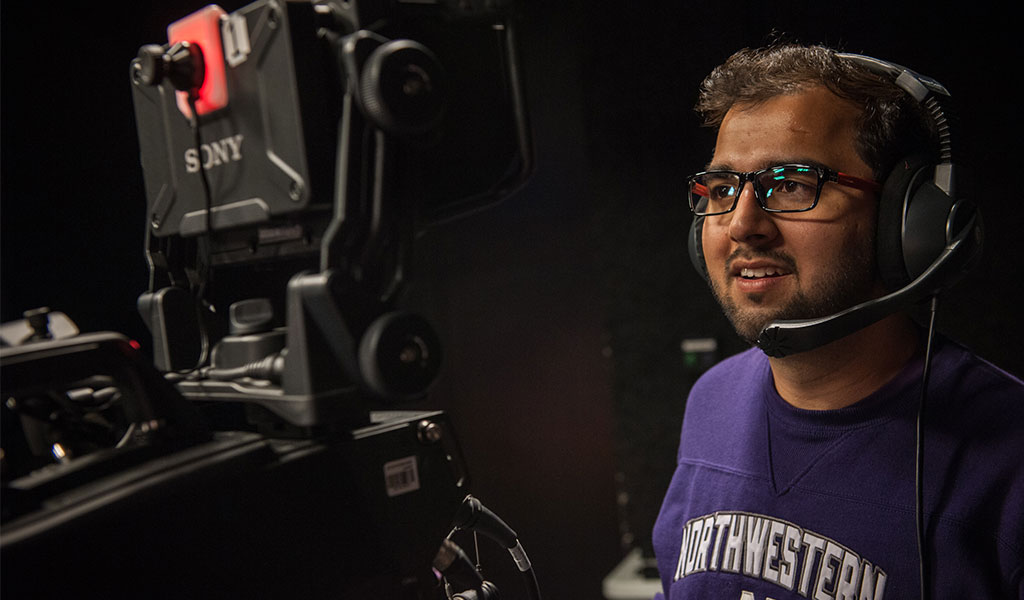 In an effort to promote growth through service, the NU-Q Student Ambassador program gives students the opportunity to represent the university on and off campus.
The NU-Q Student Ambassador corps is made up of 35-40 sophomores, juniors and seniors with a wide range of duties, including:
Representing the university at social functions both on and off campus
Accompanying university officials on university business calls or with media requests
Providing a current student audience for dining with esteemed guests
Serving as VIP handlers, campus tour guides, special event facilitators, ushers, etc.
As ambassadors, students give visitors from outside the NU-Q community a valuable perspective on the school's mission and activities.
"NU-Q Ambassadors get the privilege to represent the university at events, meet distinguished guests and get an opportunity to inform people about the great things we do at NU-Q," says Student Ambassador Syed Owais Ali, Communication 2016. "I had a phenomenal student experience during my first three semesters at NU-Q and when given the opportunity to apply to become an ambassador for the university, it was a no-brainer."
Throughout their time in the program, Student Ambassadors undergo training and participate in workshops to hone their skills, and are eligible to participate in a trip to the Evanston campus to foster inter-campus relations. Beyond the Evanston Ambassador Experience Trip, they also help build connections with the Evanston campus through the Semester in Qatar program, NU-Q's Comm Exchange, and Spring Break in Qatar.
About 20 to 25 students apply each year for the three-year program, and the competitive selection process takes into account academic standing, communication skills and active engagement with the larger community. The program seeks dedicated students willing to commit to a long-term role of service coupled with a high level of adaptability and resiliency.
The program is a two-way street: by providing service to NU-Q, Student Ambassadors grow their own skill sets and personal networks.
"It allows you to manage your time, maintain professional behavior and articulate ideas to a varied audience," says Ali. "It is important to learn the skill of representing a reputable organization, because this is what employers are looking for when hiring candidates. Apart from that, making personal connections with professionals and notable faculty members gives you an added layer of depth beyond what you might normally engage with as a student."
In addition to their interactions with special guests and their event duties, Student Ambassadors have the opportunity to test pilot programs and provide feedback before the programs are rolled out to the entire community. 
"This program isn't just about the students giving back to the university," says NU-Q Director of Student Affairs Greg Bergida. "We also have a responsibility to them to provide a unique experience that adds value to their time at NU-Q."