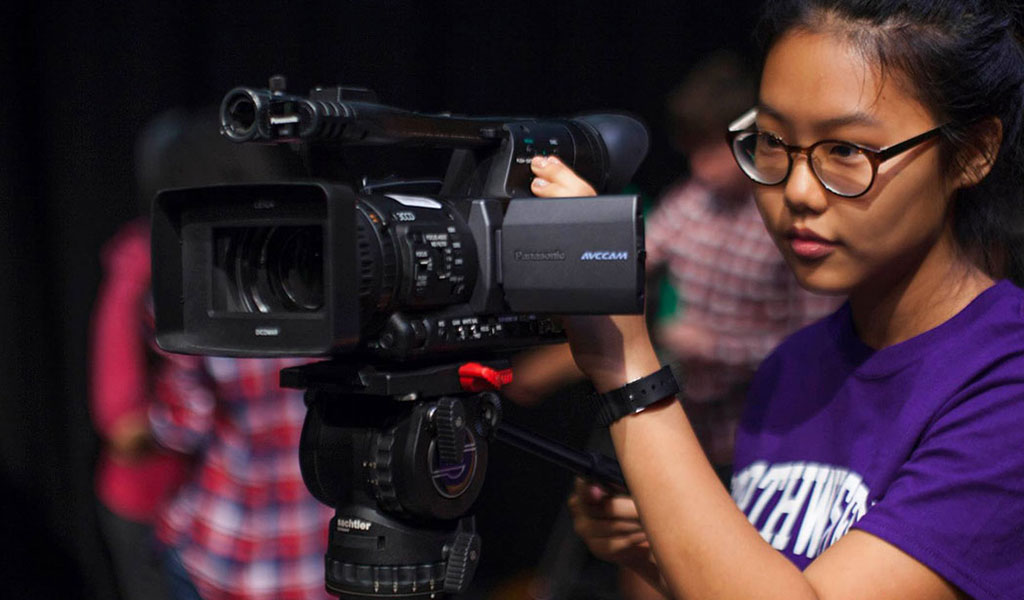 High school students have been invited to apply to participate in the NU-Q Summer Media Program, which will focus this year on news and public affairs as well as strategic communication with an emphasis on culture, politics and sport.
 
Now in its sixth year, the two-week course runs July 26 to August 7 and offers high school students valuable exposure to the inner workings of the media and communication fields. The program engages outside media professionals and NU-Q faculty, staff, and alumni, who will introduce students to news reporting and media relations as well as a unique insight into the professional workplace of these fast-paced digital industries.
 
"The Summer Media program has drawn some of the best and most talented local students in its fist seven years," said NU-Q Dean and CEO Everette E. Dennis. "Students are exposed to the inner workings of media with actual hands-on experience as they write, edit, produce and design messages that advance public understanding," he said.
 
Throughout the program, students will learn through experience on a daily basis through lectures, classes and workshops to gain a thorough understanding of both regional and international media. Students will learn about the basics of crafting a news story, researching insights, drafting press releases and shaping creative ideas.
 
Whether a student is interested in a media career or simply desires a better understanding of how media work, they are welcome to apply. "In a world where almost everyone uses social media, it is important to understand that media and communications is all about imagining, researching and preparing content that advances people's understanding of each other and the world around them," the dean said.
 
Applications close on June 6 and places are limited so students must act fast to benefit from this unique opportunity. Successful applicants will be notified by June 18. Students must be in grades 9-12 at high school to be eligible and attend the entirety of the program to receive a certificate recognizing their achievement and participation.
 
View more information about the program.
 
Last year saw 25 local students graduate from the NU-Q Summer School, which in 2014 focused on documentary filmmaking, emphasizing key techniques in cinematography, lighting and editing.
 
NU-Q will also be hosting a number of media-related workshops and events throughout the year helping to develop and encourage Qatar's young people. This includes the Qatar Leadership Conference on October 15-17, one of the largest professional development conferences for educators and students in the Middle East, in conjunction with THIMUN Qatar.