NU-Q Faculty Discuss Research at Qatar Faculty Forum
October 09, 2019
NU-Q faculty participated at a recent Qatar Faculty Forum that was organized around the theme of "Crossing Boundaries." Jairo Lugo-Ocando, professor and director of executive and graduate education, discussed his research on journalism in the Global South.
The occasional lecture series is an opportunity for faculty in the liberal arts and social sciences across Education City campuses to discuss their research with the Education City community. "This forum provides a platform for facilitating inter-campus exchange and joint efforts in some of the areas that our faculty specialize in," said dean and CEO Everette E. Dennis.
Lugo-Ocando's talk, which was attended by students and faculty, delivered a critique of the prevailing idea that journalism is a Western project founded on the liberal model and emulated by the rest of the world. Challenging this narrative, Lugo-Ocando put forward what he saw as a "more critical understanding of the history of journalism, particularly in relation to the Global South."
Citing examples from his research, he invited the audience to consider the discipline as a product of state building efforts that coincided with an age in which the U.S. was forging its own image of nationhood. The ideological implications of this observation, for Lugo-Ocando, are especially found in the standardization of the enterprise and subsequent imposition on the non-English speaking world.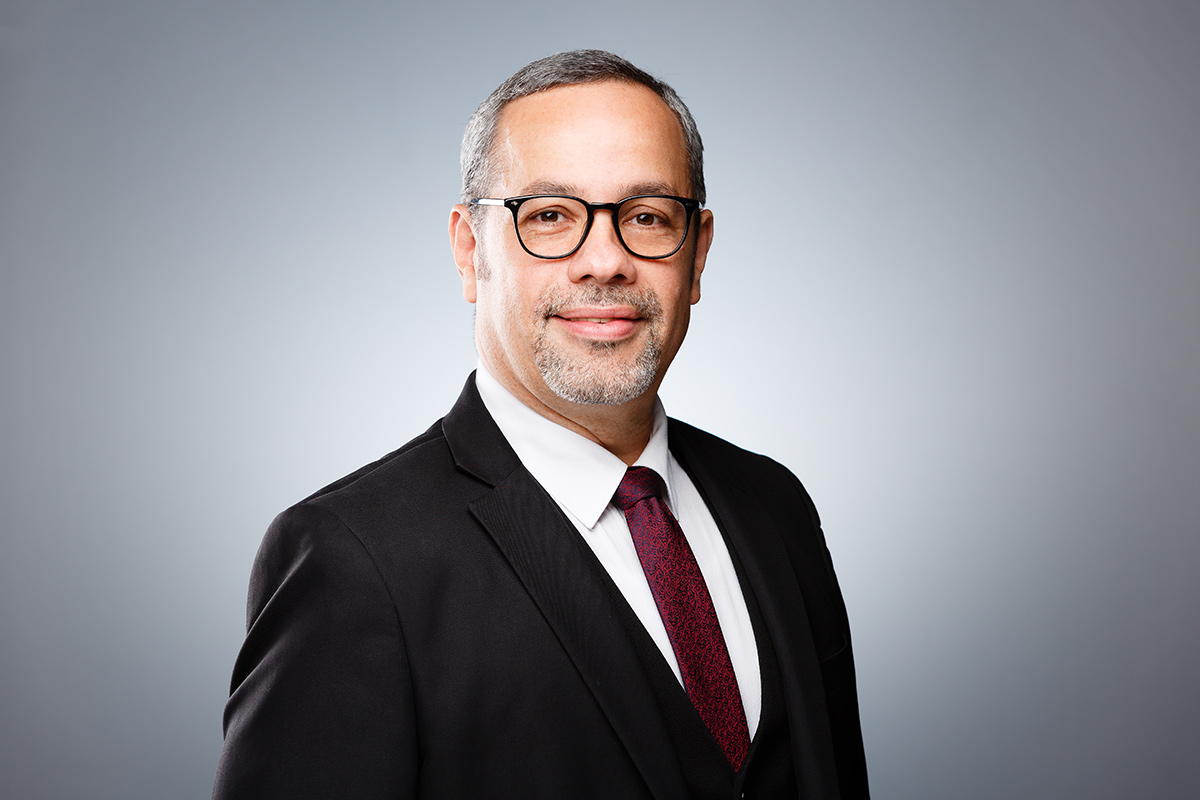 "Journalism as we know it today in the Global South is both a reflection of colonialism and an expression of resistance," Lugo-Ocando said. "This is because the work that journalists do, and the media organizations in which they work, are a product of history and social movements. Hence, when we read news, we are actually reading a way of storytelling that was shaped by international information flows and politics." 
In contrast to the view that the Global South inherited the principles of objectivity, fairness and neutrality from the Western tradition of the enlightenment, Lugo-Ocando presented a scenario in which said journalistic values were "exported" as a propaganda tool to retain the allegiance of former colonies. In a time of waning colonial techniques, he argued, traditional journalism offered a window to maintain foreign support of democratic institutions at home "in a way that was more hegemonic and less explicit."
The event was followed by a Q&A session in which Lugo-Ocando and his colleagues were asked questions about their lecture by researchers and faculty members. Lugo-Ocando used this opportunity to reiterate his message that journalistic practice in the Global South is a result of the standardization of the discipline as much as its local resistance. In this vein, he reminded attendees of some of the Latin American responses to this process, including the formation of the first guild of journalists in San Paulo, Brazil, and the replacement of journalism departments with schools of social communication.
The Qatar Faculty Forum was first founded in 2006 and caters mainly to Education City's humanities, social science, and medical science faculty. It encourages cross-campus engagement by offering participants the opportunity to refine their current and future research proposals through critical debate and constructive collaboration with the larger academic community in Education City.