Leadership
Everette E. Dennis
Dean and Chief Executive Officer
Phone: +974 4454 5001
Office Location: CMUQ 3126

Everette E. Dennis is dean of Northwestern University in Qatar and an institutional and intellectual leader in higher education, media industries, and the nonprofit and philanthropic sector. Dean Dennis's appointments at Northwestern include tenured full professor in the Medill School of Journalism, Media, Integrated Marketing Communications with a joint appointment (by courtesy) in the School of Communication.
Until joining NU-Q in 2011, he was Felix E. Larkin Distinguished Professor at Fordham University's Graduate School of Business in New York and head of its Center for Communications. Previously he served as founding director of the Media Studies Center at Columbia University and as a senior vice president of the Gannett and Freedom Forum  Foundations and was concurrently founding president of the American Academy in Berlin and executive director of the International Longevity Center. He also served as dean of the University of Oregon's School of Journalism and Communication and taught at the University of Minnesota, where he earned his Ph.D. where he rose from instructor to full professor in five years.
Author and editor of many books on the media industry, communication law, and other topics, Dean Dennis has held fellowships at Harvard Law School, Harvard's John F. Kennedy School of Government, and the Nieman Foundation. He was national president of the Association for Education in Journalism. Dean Dennis serves as chair of the Fred Rogers Center for Early Childhood Education and Children's Media and has also served on the boards of the American Antiquarian Society, the International Institute for Communications, the International Center for Journalists, and the International Center for Photography at Eastman House. He is an elected life member of the Council on Foreign Relations, the American Antiquarian Society, the Century Association, and the Harvard Club of New York. Among his honors are the Eleanor Blum Award and the Global Media Association's award for contributions to understanding of global media.
Email the executive assistant to the Dean
---
Kathryn Symank
Chief Operations Officer
Phone: +974 4454 5008
Office Location: CMUQ 3127

Prior to joining NU-Q in 2014, Symank was associate vice president for human resources and administrative services at Texas A&M University in College Station, Texas. She has extensive administrative experience over two decades crossing such operational fields as finance, human resources, student services and related areas. A graduate of Texas A&M with a BS in psychology and a minor in history, Symank also earned an MBA at the University of Phoenix.
Some of her most notable posts include chief of staff for the vice president for finance at TAMU and CFO, director of student business services. Symank took part in the Governor's Executive Development Program at the LBJ School of Public Affairs at the University of Texas, which emphasized organizational strategy, infrastructure management, resource management and personal effectiveness. She was selected for the special leadership institute and management seminar programs, the latter at the Center for Executive Development. She began her career as a senior staff accountant at TAMU, followed by stints as a controller for a home building firm and as an accountant in charge of financial reporting and payroll at Wilsonart International, part of a Fortune 500 company.
---
Jeremy Cohen
Associate Dean for Academic Affairs
Senior Academic Officer
Phone: +974 4454 5005
Office Location: CMUQ 3138

Cohen previously served as associate vice president and senior associate dean and professor of media studies at The Pennsylvania State University and was a tenured faculty member of the Institute for Communication Research/Department of Communication at Stanford University. Cohen is past editor of Journalism & Mass Communication Educator (for which he received the AEJMC 2006 Outstanding Service Award), former editor of Journal of General Education and current editor of General Education: A Curricular Commons of the Humanities and Sciences. A widely published scholar on First Amendment law and on the pedagogy and learning implications of public scholarship, Cohen founded Penn State's Laboratory for Public Scholarship and Democracy. His published works include: "New Directions in Teaching and Learning: A Laboratory for Public Scholarship and Democracy," co-edited with Rosa Eberly; "Charting the Future of Communication and Law," co-authored with Tim Gleason; and Congress Shall Make No Law. Cohen completed his PhD in communication at the University of Washington, his master's in journalism at USC, and his B.A. in creative writing/English at San Francisco State University.
---
Klaus Schoenbach
Associate Dean for Research
Phone: +974 4454 5066
Office Location: CMUQ 3139

Klaus Schoenbach is associate dean of research and professor in residence at Northwestern University in Qatar. He is also an honorary professor of Zeppelin University, Friedrichshafen, Germany, and an honorary fellow of the Amsterdam School of Communication Research (ASCoR), University of Amsterdam, Netherlands.
Schoenbach studied mass communication, sociology and German literature at the University of Mainz, Germany. He received a PhD in 1975 with an empirical thesis about the journalistic norm to separate facts and opinion. His professional experience includes positions as director of the content-analysis department of the University-of-Mannheim-based Center for Surveys and Methods of the German National Science Foundation; as associate professor in the Department of Communication, University of Muenster, Germany; as professor and chair of Journalism and Communication Studies at the Hanover University of Music, Drama and Media, Germany. In 1982 he received his Habilitation in Muenster with an empirical thesis on the political effects of newspapers and television.
Among other highlights of his career, Schoenbach held the endowed BBDO Chair of Media Studies at Zeppelin University, Friedrichshafen, Germany, from 2005-08, and served there as dean of the faculty for Communication and Cultural Management. In 2008 he became the university's vice president, responsible for the research school and for international relations. From 2010-14 he was professor of General Communication Studies at the University of Vienna, Austria, and head of one of the world's largest departments of communication.
---
Scott Curtis
Director of the Communication Program
Associate Professor in Residence
Phone: +974 445-45033
Location: CMUQ 3191
NU Directory

Scott Curtis, PhD, studies the history of film, especially early and silent-era cinema. He is particularly interested in the institutional appropriation of motion pictures, such as educational filmmaking or the use of moving image technology as a scientific research tool or diagnostic instrument.
He has published on a wide variety of topics, including early film theory, film sound, animation, Alfred Hitchcock, Douglas Fairbanks, the Motion Picture Patents Company, industrial film, and the scientific use of motion pictures, such as medical cinematography and microcinematography. He has held posts as the medical photographer for Sacred Heart Medical Center in Eugene, the research archivist for the Special Collections Department of the Academy of Motion Picture Arts & Sciences' Margaret Herrick Library and a lecturer for the Critical Studies Department of the University of Southern California. He is also the founder of Block Cinema, a former co-chair of Chicago Film Seminar and the President of Domitor, an international association dedicated to the study of early cinema. Curtis received a BA from the University of Oregon and an MA and PhD from the University of Iowa.
---
Mary Dedinsky
Director of the Journalism Program
Associate Professor in Residence
Phone: +974 445-45043
Location: CMUQ 3190

Mary Dedinsky, MSJ, is a long-time editor and reporter and was the first woman to be named managing editor of a major U.S. newspaper, the Chicago Sun-Times. At the Sun-Times, she was also an education reporter, investigative reporter, editorial writer, metropolitan editor, and director of editorial operations. For her work at the Sun-Times, she was elected to the Chicago Journalism Hall of Fame. She has twice served as a Pulitzer Prize juror.
After the Sun-Times, Dedinsky became associate dean and associate professor of journalism at the Medill School in Evanston, IL, where she taught media management to graduate students and news writing to undergraduates for 10 years. She also directed the Teaching Media Program, in which undergraduate students worked for a term at a newspaper, magazine, television station or website. Before joining NU-Q, Dedinsky served as the metro web editor, Chicago bureau chief and associate metro editor for the Chicago Tribune. She has consulted for the Associated Press and numerous newspaper companies, among other things facilitating a major reorganization of a client's editorial staff. She earned both her bachelor's and master's degrees in journalism at Medill.  
---
Sandra Richards
Director of the Liberal Arts Program
Professor in Residence
Phone: +974 4454 5061
Location: CMUQ 3193

Sandra Richards specializes in American, African American, African, and African Diaspora theatre and drama, having authored Ancient Songs Set Ablaze: The Theatre of Femi Osofisan and numerous articles on a range of black dramatists. In addition to her work at NU-Q, Richards is professor of African American studies, theatre, and performance studies at the Northwestern University campus in Evanston, IL.
From 2001-2004, she held the Leon Forrest Professorship of African American Studies that supported ongoing research on issues of cultural tourism to slave sites throughout the Black Atlantic. Working as co-editor with Sandra Shannon of Howard University, Richards is preparing The MLA Handbook of Approaches to Teaching the Plays of August Wilson. Richards holds a PhD in drama from Stanford University, and an AB in English and French literatures from Brown University.
---
David L. Albanese
Director of Human Resources
Phone: +974 4454 5121
Office Location: CMUQ 3083

David Albanese specializes in human resources management in higher education with an emphasis on international HR and benefits management, pension and insurance administration, compensation and classification administration, labor relations and collective bargaining, strategic/financial planning and fiscal budgeting.  Albanese holds a B.A. in economics from Washington and Jefferson College, Washington, PA. Prior to joining NU-Q, Albanese led human resources for several Pennsylvania institutions including Community College of Beaver County, Geneva College and Carnegie Mellon University Qatar. He is a member of and has held board leadership roles in the College & University Professional Association for Human Resources (CUPA-HR).
---
Safna Ansaruddin
Director of Student Records
Phone: +974 4454 5081
Office Location: CMUQ 3091

Safna Ansaruddin has been working in higher education for the past 10 years in Qatar. Prior to joining NU-Q, she served as associate registrar at College of North Atlantic-Qatar, where she was responsible for developing policies and procedures for enrollment, registration management, academic advising and the implementation of technology systems to support registration and record keeping functions. Ansaruddin holds a bachelor's degree in electronics and communication engineering and a master's degree in business administration. Additionally, she has achieved professional certification in PeopleSoft campus solution modules and is a certified member of the Institute of Leadership and Management in the United Kingdom.

---
Greg Bergida
Director of Student Affairs
Phone:+974 4454 5080
Office Location: CMUQ 3113

Bergida served previously as the Director of Student Life at Fordham's Graduate School of Business Administration where he was responsible for all MBA and MS students, study abroad programs, student events, and the administrative support for new program development. Bergida began his career managing new product marketing for an electronics components company before moving on to manage web and email marketing for a multinational ecommerce company, later overseeing their business intelligence and web analytics platforms. Additionally, Bergida has been a new business development consultant for start-up companies in New York and has worked with a variety of not-for-profit organizations. Bergida received a Bachelor's degree in business administration from Babson College and a Master of Business Administration degree from Fordham University where he concentrated in media & communications and marketing, with a focus on entrepreneurship.
---
Leon Braswell
Director of Admissions
Phone: +974 4454 5088
Office Location: CMUQ 3111

Leon Braswell has over two decades in admissions and enrollment management at the undergraduate and graduate levels in some of the country's most selective universities. Before arriving at Northwestern University in Qatar, he was the director of admissions and financial aid at Columbia University's Graduate School of Journalism. At Columbia, he focused on strengthening admissions, broadening the school's international profile and improving diversity in the student body. Before Columbia, Braswell worked with undergraduates as director of international and transfer admissions at Tufts University. At Tufts he also worked closely with the alumni and development office to expand and grow the university's outreach efforts to alumni abroad and parents of international students. Other appointments included service as assistant dean of admissions at Bowdoin College and the University of Vermont, and as an independent college counselor as director of Edvice, Ltd. in London, UK.
Braswell received his BA (cum laude) in political science and a certificate in Latin American Studies from the University of Massachusetts, Amherst, and did graduate work at Harvard University where was awarded an EdM in administration, planning and social policy as well as a Certificate in Advanced Studies at Harvard's Graduate School of Education. During his time at Harvard, Braswell was a teaching fellow at Harvard's John F. Kennedy School of Government and the Harvard Graduate School of Education in classes that focused on leadership, organizational dynamics and higher education. Braswell has consulted on leadership, college access and other topics while also making presentations at major national meetings on international admissions, recruitment and technology, as well as admissions professionals of color, and other race and gender topics.
---
Geoffrey Cannaby
Director of Production and Digital Media Services
Phone: 445-45172
Office Location: Studio 014

For nearly a decade, Cannaby has been working in the field of production and broadcasting. Most recently, he served as assistant operations manager at ABS-CBN Roadrunner Network in the Philippines and as a production and broadcast engineer at NU-Q, a position from which he was promoted. He is not only known for his exceptional skills and track record of success but also for his effective management style in evolving environments. In addition to managing the day-to-day operations of NU-Q's production facility, Cannaby is the lead consultant for the college's state-of-the-art broadcast facility, which is currently under construction. He looks forward to applying this deep understanding of the facility to future projects and overall university developments.
---
Beth Clausen
Library Director
Phone: +974 4454 5091
Office Location: CMUQ 3163

Beth Clausen is director of the NU-Q Library. Prior to her appointment she worked at the Northwestern University Library in Evanston, IL, since 2000 where she held several positions from federal documents librarian to head of access services, which includes interlibrary loan, circulation, media and course reserves. She has a record of and commitment to supporting and developing library services to ensure convenient, timely and seamless patron access to library and information resources of all types and formats. She has a BA in journalism & mass communication and political science, and an MA in library & information science from the University of Iowa.
---
Ray Corcoran
Director of Facilities
Phone: +974 4454 5223
Office Location: CMUQ 3214

Ray Corcoran leads the direction, development, implementation and strategic planning for NU-Q's full range of facilities operations in alignment with the university's mission statement. From a start in construction and maintenance, Corcoran has a diverse background in facilities management in corporate, medical and education sectors, emphasizing FM process, project management and communication. His management style emphasizes teamwork, participation, partnership and collaboration.
 
Prior to joining NU-Q, he spent eight years as director of facilities at Carnegie Mellon University in Qatar, managing the design, construction and delivering of the CMUQ building project along with management of all aspects of FM operational services. Corcoran spent a number of years working in London, UK, with various blue chip corporate companies in senior management roles such as: hospital engineer - deputy head of property department, The London Clinic; facilities projects and operations manager, Fidelity Investments; London and SE area facilities project manager, IBM (UK). Corcoran has a Master of Science degree in facilities management and a Bachelor of Engineering degree with honors in engineering services from London South Bank University. He also holds a Bachelor of Science degree in electrical engineering from Middlesex University.
---
Pamela Erskine-Loftus
Director, Gallery for Media, Communication & Journalism
Phone: +974 4454 5251
Office Location: CMUQ 3117

Pamela Erskine-Loftus is a museum professional with more than 17 years experience in the Arabian Peninsula and the United States. Her professional experience includes appointments in the US at the Museum of Contemporary Art San Diego, and at The Museum of Modern Art in New York where she managed the department of education.

Positions she has held in the Peninsula include with Sharjah Museums Department, UAE, where she was founding head of interpretation and education, and more recently with Qatar Museums Authority where she was concept curator for a new museum focusing on art, heritage and the environment. Since 2012 she has worked on several independent projects including the creation of  MAPcollective, an online platform on Arabian museums and museum practice.  During this period, she also edited two books: Reimagining Museums: Practice in the Arabian Peninsula (2013) and Museums and the Material World: Collecting the Arabian Peninsula (forthcoming-2014), both published by MuseumsEtc, Edinburgh/Boston.

Pamela received her BA in performing arts from DeMontfort University in Leicester, UK, a certificate in arts administration from New York University, a MA in museum studies from the University of Leicester, with a dissertation with distinction of the effects of the 1991 Gulf War on art museums in Kuwait and Iraq,  and a PhD in Arabian Peninsula Museology from Newcastle University, UK.
---
Stephen Franklin
Executive Director of Planning, Development, and Construction
Phone: +974 4454 5221
Office Location: CMUQ 3213

Stephen Franklin specializes in educational building projects and he is currently focused on the design and construction of NU-Q's new $315 million, 355,000 SF facility that is scheduled for completion in 2014. Franklin holds an MA in architecture and a BS in environmental design, both from Texas A&M University. He began his career in facilities management with his alma mater as a geographical information system specialist and then as a project manager for the 1.8 million square feet of university facilities under management in College Station. He was then tapped to serve as the Director of Facilities Planning and Management in Qatar, representing the University's interests in the design and construction of their $475 million, 595,000 SF College of Engineering that opened in 2008.  His other educational building projects have included facilities dedicated to research, science, chemical engineering, television production, administration and childcare.
---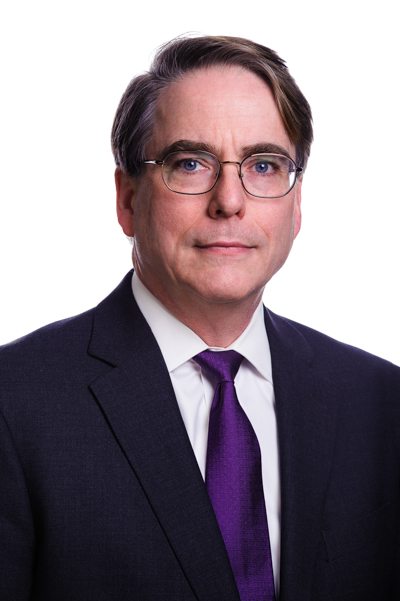 Paul F. Reilly
Director of Media Strategy, Marketing and Communication
Phone: +974 4454 5141
Office Location: CMUQ 3189
Paul Reilly is NU-Q's first director of media strategy, marketing and communication. He leads functions including internal and external communications, marketing, publications, digital media and others, in order to serve and align the needs of the school's outreach efforts. Reilly comes to NU-Q with 30 years experience in advertising and integrated marketing communications, the past 15 years at BBDO Advertising World Headquarters in New York, where he was an executive vice president and senior director. Prior to BBDO, Reilly held senior positions at Wells, Rich Greene and Lowe & Partners. He has served on the board of The Advertising Club of New York and on a number of advisory boards at Fordham University. As an adjunct professor, he has taught integrated marketing communications at Fordham University and leadership communications at Concordia College, NY. His honors include the 2012 President's Award from the Advertising Club of New York, the BBDO Founders Award, the Omnicom Group's Catalyst Award for Integrated Marketing and five EFFIE awards for marketing effectiveness from the American Marketing Association. A graduate of Fordham University with a BA in communications, Reilly holds a master's degree in strategic communication from the University of Missouri School of Journalism.
---
Barry Sexton
Director and Chief Financial Officer
Phone: +974 4454 5201
Office Location: CMUQ 3133

Before his appointment to the roles of CFO and director of business and finance, Sexton joined NU-Q from Northwestern's Evanston campus where he managed the University's payroll for some 20,000 people and supervised a staff of 17 people. He holds a BS in management from Northern Illinois University.
Sexton worked with schools across the university and has had a close relationship with the Qatar campus since its inception in 2008. His responsibilities included professional management of payroll and benefits where he accomplished operational improvements and cost reductions. He also prepared personnel for new systems developments, especially relevant to the Qatar campus. Sexton works closely with Northwestern's home campus and with Qatar Foundation. 
---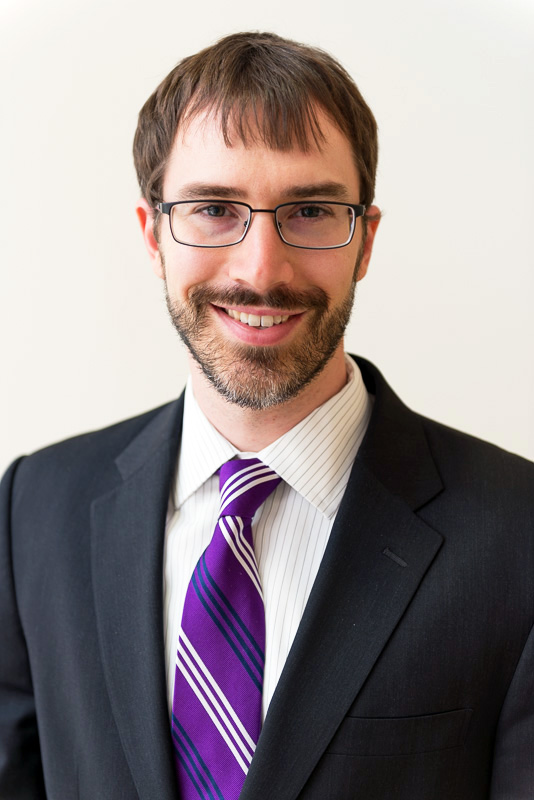 Grant Upson
Director of the Qatar Support Office
Phone: +001 847-467-0902

Grant Upson received a bachelor's degree in religious studies from Connecticut College and an MA from the University of Chicago Divinity School. He is also a graduate of Northwestern University's Kellogg School of Management, where he completed an MBA with an emphasis on management & strategy and social entrepreneurship. Before joining NU-Q, Upson served as coordinator of academic administration in Northwestern's Office of the Provost from 2004-07. In that capacity, he assisted the provost and associate provosts with a variety of policy matters, and provided primary staff support to University-wide committees, executive searches and academic award processes.
---
Robert Vance
Director of Information Technology
Phone: +974 445-45151
Office Location: CMUQ 3151

Prior to joining the NU-Q startup team in 2008, Vance worked at the Northwestern home campus in IT, telecommunication and network services. There, he showed particular skill in developing relationships between Evanston and regional partners. Drawing from 15 years of experience on higher education IT teams, and direct experience with Northwestern, he oversaw the building of NU-Q's infrastructure and its transition through the university's temporary locations throughout Education City. Vance now oversees the delivery of IT services at NU-Q and will play a key role in the final transition of the college's IT infrastructure to its permanent home, now under construction. He holds a BS in telecommunications and information systems from DePaul University in Chicago.
---
Emily Wilson
Manager for Community Relations
Phone: +974 4454 5019
Office Location: CMUQ 3131

Emily Wilson is Manager for Community Relations. She produces NU-Q events including: graduation, conferences and lecture series, the THIMUN Qatar Northwestern Film Festival, and the high school summer media program. In these efforts she works closely with the Office of the Dean and reports to the Chief Operating Officer, and serves as a member of the Leadership Group.  
Before joining NU-Q, she was program coordinator for Georgetown University in Qatar with special responsibility for youth programs including the Model United Nations and Planet Georgetown. Her work experience includes serving as media services coordinator for Rushmans Media Services in Doha and as an art teacher for the Whitman Academy in Amman, Jordan. She has a BA in international relations from Taylor University and is completing an MA in public policy and administration at Northwestern. She also studied intensive spoken Arabic in Jordan. Her public service activities have included working with victims of trafficking in Kathmandu, Nepal, leading service learning trips to Jordan, Russia and the Dominican Republic as well as serving as coach for NU-Q's women's basketball team. 
---
Robb Wood
Director of Strategic Partnerships
Phone: +974 4454 5004
Office Location: CMUQ 3187

Robb Wood serves as director of strategic partnerships, where he develops university partnerships with leading media-related organizations in both the private and public sector. He serves on the school's research committee, is a co-author of the annual Media Use in the Middle East study, and has spearheaded the NU-Q Strategy Workshops program. He has previously been a producer at Al Jazeera English in New York and Washington, head of Doha Film Institute's content and communications units, and a university fellow at George Washington University's School of Media and Public Affairs, where he received his MA.